Funny Man Rollin Joe Phillips to speak at Wild Game Dinner
---
---
Men, join us for our 2nd annual Wild Game Dinner featuring funny guy Rollin Joe Phillips on Saturday, February 16th at 6 pm. Tickets are $5 and are available at First Assembly of God, 2201 Military Rd in Columbus (the church next to Lowe's).
This guy is really funny and uses a unique brand of outdoor humor that everyone will enjoy. Joe will also speak in the morning services at First Assembly on Sunday at 10:30 am.
Rollin Joe Phillips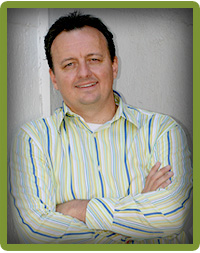 Rollin Joe Phillips has certainly lived up to his name. Joe has "rolled" all over this country both in his childhood and in ministry. Living in so many states and cities has given him a broad life perspective that has helped him relate to generational changes for the past twenty years.
Joe's primary life's work has been with students as a pastor, denominational leader, conference speaker, coach, athletic director and more recently as a comedian. From the pain of being born to a single, mentally dysfunctional mother, being abused, being poor and experiencing so many moves (four high schools in four states in four years!), and poverty his humor is rather unique – and infectious.
The Bible says that laughter has a healing effect. Many have testified of being dramatically healed during one of Joe's comedy events. He is a sought after talent in the United States and abroad. Joe has worked in fifteen countries sharing the life-changing supernatural message of Jesus Christ.
Joe, Cecilia and their children base their ministry in the Charlotte, North Carolina area. Their oldest son, Joseph, is studying for the ministry at Southeastern University in Lakeland, Florida.
Joe has two comedy recordings: "Fightin' the Man" and "A Little Uncomfortable".
Visit www.clergycollarcomedytour.com for more on Joe Phillips.