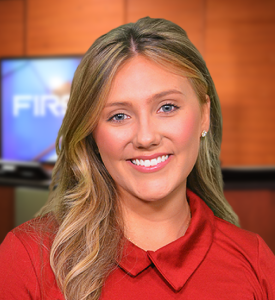 BRYLEE BROWN
WCBI WEATHER TEAM
I was presented the opportunity to join the WCBI Weather team in June of 2022.
I am currently a senior at Mississippi State University pursuing a degree in geoscience/broadcast meteorology with a minor in communication.
I am from Boaz, a small town located in Northeast Alabama.
Before I was born, the weather captivated my attention. My mom tells me she devoted great attention to the weather while carrying me. She often found herself watching TV weather broadcasts for a reason she didn't understand. For as long as I can remember I have been fascinated by the behavior of the atmosphere and always insisted upon watching storms roll in from our front porch.
Throughout my school years, my interest in weather heightened. With encouragement from my family, I excitedly decided to pursue my dream of becoming an on-air meteorologist.
When I'm not watching the radar or forecasting, I enjoy gathering with family and friends, vacationing at the beach, photography, writing, cooking, and exploring new places.
I gladly welcome any questions and hope you'll stay connected with me through social media.
It's an honor to deliver your forecast!
If you would like to connect with Brylee, you can contact her on Twitter @BryleeFaithWX, Instagram @bryleefaithbrownwx, or email her at bbrown@wcbi.com.