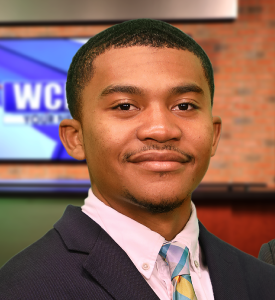 DESMONE MATHEWS
Reporter/Anchor
Desmone Mathews is a 2021 graduate of The University of Mississippi. He grew up in West Point, MS, where he attended West Point High School.
Desmone attended Itawamba Community College after high school and was in the ICC All American Band before transferring to Ole Miss and being a part of The Pride of the South Band.
This is Desmone's first reporting job. He enjoys covering all news and you will always see him smiling. He plans to venture into sports one day.
When Desmone is not at work he enjoys exercising, playing basketball, and being around friends and family.
If you want to reach Desmone, you can follow him on Twitter (desmalik_tv) and Facebook (Desmone Mathews WCBI) or email him at dmathews@wcbi.com.