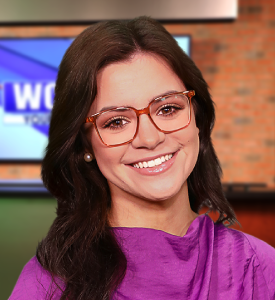 MolliKate Keehley
Reporter
MolliKate joined our team in October 2022 as a reporter while still attending Mississippi State University. She is on route to graduate in December 2022 with a degree in broadcast and digital journalism.
She grew up in Maben, Mississippi where she attended East Webster High School. Throughout her time there, she discovered her love of journalism and felt Mississippi State University was the next big step.
While studying in bulldog country, she gained hands on experience while participating in the many roles of the newsroom.
When she's not reporting, you might find her cheering on the bulldogs or coaching high school color guard.
Have a story? Contact MolliKate at mkeehley@wcbi.com.