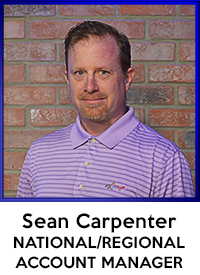 Sean is from Bristol, TN.
He graduated from Emory & Henry College in Emory, VA in 1994. He started work for WCYB (a NBC affiliate) in Bristol, VA in January 1995. Sean has sold advertising for different affiliates. NBC, ABC, FOX, CW, MY Network TV, PAX, and now CBS.
He has been with WCBI since March of 2007. He and his wife, April, have 3 teenagers and live in Tupelo, MS. He works primarily at the WCBI office in Tupleo.
He says he has a few hobbies, but only one worth mentioning… you can ask him all about it.
If you want to connect with Sean, send him an email at scarpenter@wcbi.com