Keith Gibson
WCBI Chief Meteorologist
Email Keith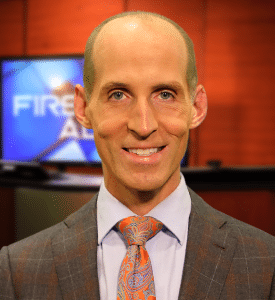 Keith is an AP award winning and Emmy nominated meteorologist that has experienced just about every kind of weather Mother Nature can dish out. Since 2012 he has covered numerous severe weather outbreaks at WCBI-TV, including the EF-4 tornado in Louisville on April 28th, 2014.
Before moving to Columbus Keith spent years in the Northern Plains forecasting all 4 seasons, including blizzards, drought, wildfires, record heat, and record cold. He spent over 6 years as Chief Meteorologist at KEVN-TV in Rapid City, SD and nearly 3 years as a meteorologist/reporter at KFYR-TV in Bismarck, ND. He began his on-air work at WABG-TV in Greenville, MS while completing his graduate degree at Mississippi State University.
Keith is a member of the American Meteorological Society (AMS) and was an early recipient of the Certified Broadcast Meteorologist (CBM) seal. In fact, he has held the AMS CBM seal longer than any other meteorologist in northeast Mississippi.
Keith likes to spend time with family, including his dog Aurora Lily. You may spot him at the gym working out or taking a stroll through a local park or down the river trail. He loves to travel and is always looking for the next adventure.
If you want to connect with Keith, make sure to follow him on Twitter and Facebook or email him at keithgibson@wcbi.com.