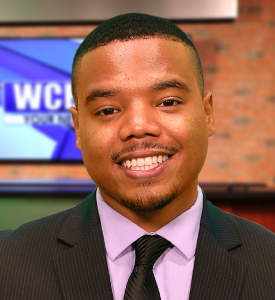 WINSTON REED
ANCHOR/REPORTER
Since Winston Reed III was a young boy he had a fascination loving sports, movies, entertainment, and news. To him, it's no surprise that he can call himself an anchor, broadcaster, and journalist.
Winston's journey to WCBI began during his college years at Old Dominion University in Norfolk, Va. After a series of trivial courses in media, Winston pursued an editor position at WWBT/ NBC 12 in Richmond, Va. After over a year at his first station, he earned his first on-air job at WDEF in Chattanooga, TN as a multi-media journalist. Winston's stint at WDEF lasted just short of two years before becoming the next anchor/reporter at WCBI.
For Winston, it's an honor and a blessing every time you cut on your TV or device and decide to watch him on screen.
If you would like to connect with Winston, email him at wreed@wcbi.com and follow him on Twitter @ReedTheHeadline.