Another Day Of Active Weather Ahead
TONIGHT: Some showers may linger into the overnight hours, but most stay dry and mostly cloudy. Temperatures will be in the mid and upper 50s. The overall severe threat overnight is limited.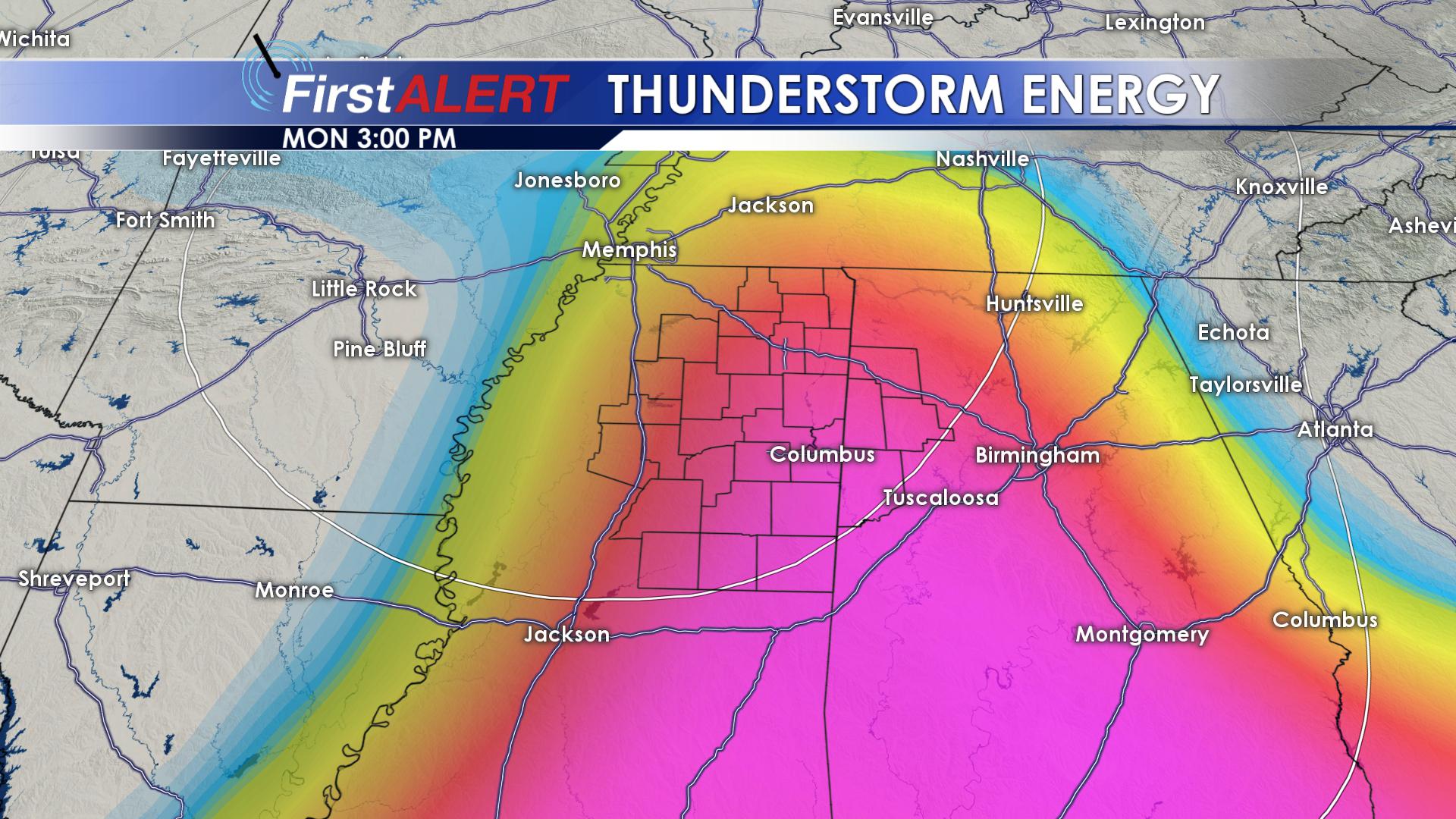 MONDAY: Again showers may linger for the early morning, but stronger storms will begin to develop by the early afternoon. The warm and humid air will help to fuel the thunderstorms. The greatest severe is for areas of northern Alabama, but some storms may develop over our area and move eastward. With these storms there is the threat for damaging winds, some isolated large hail and even some tornadoes. Make sure to stay weather aware on Monday. By the evening, the severe threat should push east and clear our area leading to a calm evening with lows in the upper 40s.
TUESDAY AND BEYOND: For the beginning of astronomical spring we will be fairly calm and cool with a mix of clouds and sun and temperatures in the upper 50s. We will gradually warm up and clear out through the remainder of the work week, seeing full sunshine and 70s by Friday. Some scattered showers look to move in by the weekend though, but we remain in the 70s.