Cooler and Breezy for Monday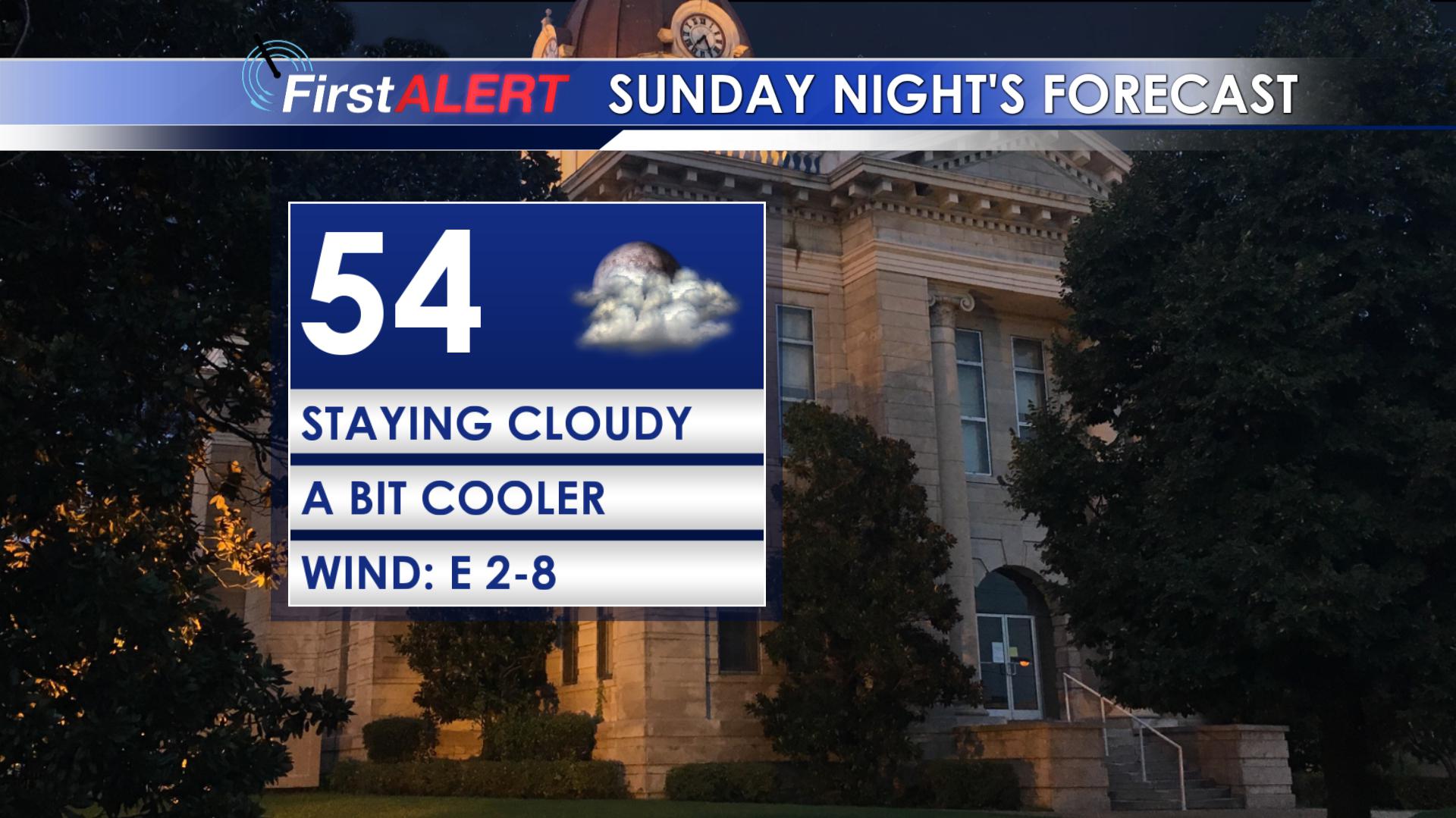 TONIGHT: The clouds remain and temperatures drop into the mid 50s. Winds will be fairly light overnight but will pick up by morning.
MONDAY: It will be cooler and breezy to start out the work week. Highs will be in the low to mid 60s with mostly cloudy skies. Winds will be from the southeast at 15-20 mph and some gusts may be over 25 mph. This could lead to some blustery conditions.
TUESDAY: Clouds remain, but shower chances lessen and we will be a bit warmer. Highs will be in the upper 60s and low 70s and lows will be near 60 degrees.
WEDNESDAY & THURSDAY: By Tuesday night some heavier rain will move into the region and will stick around through Thursday night. There will likely be a band of 3+ inches of rain that sets up somewhere over the southeast. This could lead to localized flash flooding. Highs on Wednesday will be in the mid and upper 70s, but will fall back into the mid 60s for Thursday.
FRIDAY & BEYOND: Behind the front, the weather begins to calm down. Highs will remain close to normal with a fair bit of sunshine.