Grand jury indicts 73-year-old man on child sex crime charges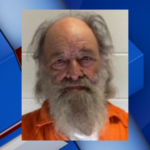 LOWNDES COUNTY, Miss. (WCBI) – A Lowndes County man was indicted for two child sex crimes. 73-year-old Billy Joe Kemp was charged with two counts of sexual battery.
Sheriff Eddie Hawkins said the investigation started when administrators from a Lowndes County school notified deputies about a possible molestation.
As the case continued, deputies learned of a second possible victim.
A grand jury later indicted Kemp.
The reported victims were under the age of 13 at the time of the alleged crime.
Hawkins said by using Sally Kate Winters Family Services in West Point, his department was able to bring Kemp to justice without placing the youth victims on the stand to testify.
"They're a local CAC here that we are familiar with and we use them quite regularly. They're professionals. They know how to do this job. They know how to interview these children. Now these interviews are recorded and we use that evidence to present in court so that we're not having to put children on the stand to testify as to what these monsters have done to them in the past," said Hawkins.
Kemp has denied the allegations. He remains in jail on a $25,000.
If convicted of the sex crimes, he faces up to life in prison.
For 24/7 news and updates, follow us on Facebook and Twitter