HIV epidemic and stigma are still major factors for one region
JACKSON, Miss. — HIV rates are declining in the United States due to prevention efforts and awareness. However, in the Deep South, the epidemic continues to ravage African-American communities. The stigma of HIV has many suffering in silence. Jackson, Mississippi, is a city seeing some of the highest rates of new cases.
For 12 years, Jacqueline Wilson has been living with HIV in a region of the Deep South that's in the throes of an epidemic some would rather just ignore.
"A lot of the people that are HIV positive are afraid," Wilson told CBS News. "They're afraid to speak out because they're afraid of the rejection."
CBS News
Wilson added: "Some of my family members who didn't want me around them because I was HIV-positive."
The Centers for Disease Control and Prevention (CDC) says the epicenter of the nation's HIV crisis has shifted to the South. The region now has the highest rates of new infections nationwide. Of the nearly 40,000 cases diagnosed each year, more than 50 percent are in Southern states.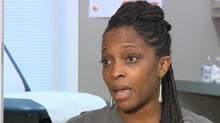 CBS News
At Open Arms, a LGBTQ health care center in Jackson, Mississippi, Deja Abdul-Haqq and her team have witnessed the alarming trend first hand. African-Americans are most severely affected.
"We have a high poverty rate. Our education systems are inadequate. Our health care systems are inadequate," Abdul-Haqq told CBS News.
Health officials say Southern states are behind in adopting new HIV prevention methods and people are not seeking out testing, care and prevention because of stigma.
One of the biggest challenges in the Deep South is simply getting to a place that offers treatment. In many areas, the nearest clinic is easily dozens of miles away — and some patients have no way to get there.
Open Arms' top priority is giving patients like Wilson access to the care they need, even taking them to their appointments.
"If I don't have a ride, then I don't get to see my doctor," Wilson said.
People on the frontlines say the rest of the nation needs to open its eyes … and that all starts with prevention.
"We collectively have to figure out a way to get to zero here," Abdul-Haqq explained. "If we can get to zero in Jackson, I believe the United States of America can say firmly that we have eradicated HIV in America."
She hopes with compassion and much more attention — they can get there.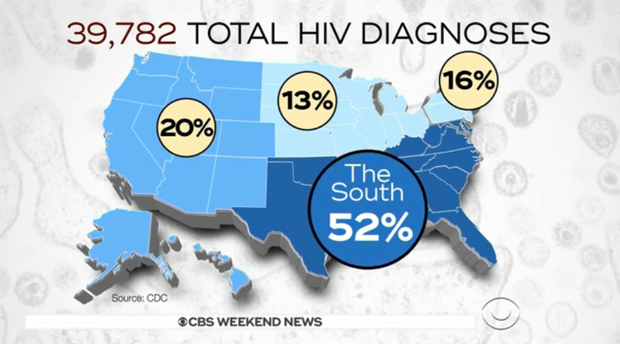 CBS News
© 2018 CBS Interactive Inc. All Rights Reserved.