Meet the high-powered Washington lobbyist with Down syndrome
WASHINGTON — Kayla McKeon may be Washington's most unlikely powerbroker. As the first registered lobbyist with Down Syndrome, the 31-year-old roams the Capitol advocating for the National Down Syndrome Society.
"She's an incredible asset to this organization," said her boss, Sarah Hart Weir. "She's extremely articulate. And she's quick on her feet."
"And I'm not going to take no for an answer," Kayla said.
They hired her for her communication skills.
"That too," Kayla said.
CBS News
And her charm.
"You're good at this," she said.
It takes a schmoozer to know a schmoozer.
But Kayla also has a certain sincerity that can turn almost any politician into putty.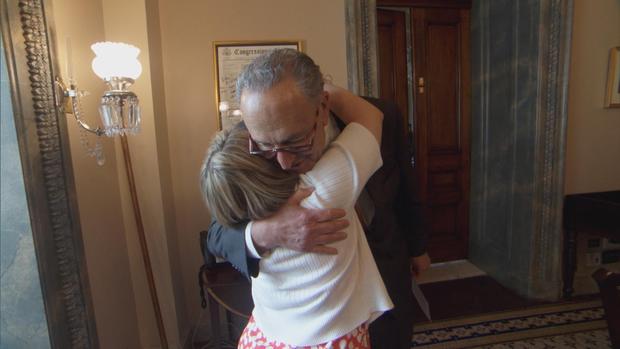 CBS News
She approaches New York Republican Rep. John Katko. "I need your help," Kayla said.
"Do you need a sponsor?"
"I definitely need you."
"Am I surprised that she's in Washington, D.C., calling on senators and congressmen? Yeah," said Kayla's father, Mark.
Her parents, Mark and Patti, say that although their daughter continues to surprise — Kayla never really let Down syndrome slow her down. They say that even at 2, Kayla had already decided she would drive a car someday.
"To pass the permit test we said, 'You have to be able to read,'" Mark said. "So that gave her encouragement to knuckle down and start reading. And right now she still reads a book a week."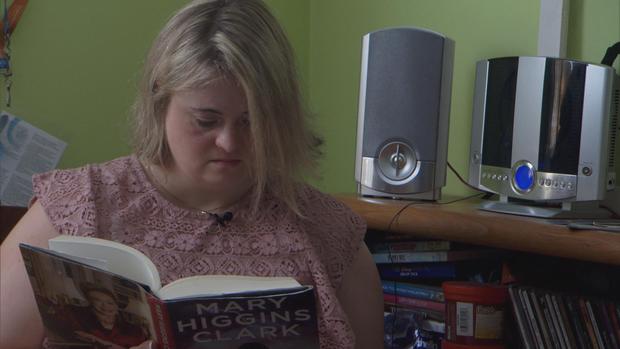 CBS News
And she got her driver's license, too.
She's now one of just a handful of people with Down syndrome to have a license.
What about that parallel parking?
"You don't want to know," she said. "That's challenging."
Today she does more flying than driving. A couple of times a month she leaves her home in Syracuse for her office in D.C., where Kayla is focused on passing a law that would make it illegal to pay people with disabilities anything less than minimum wage.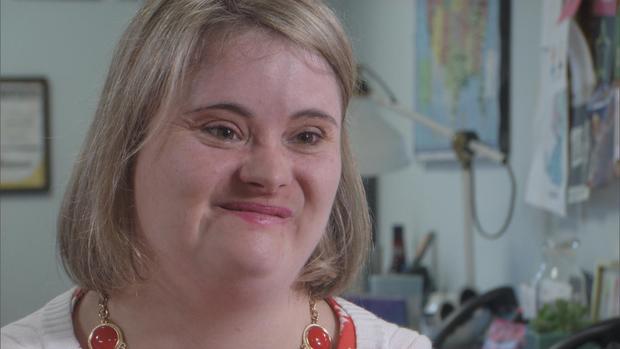 CBS News
She says if it passes, it would be a monumental achievement – but a thrill, regardless, just to be part of the process.
"I just love the feeling of: Wow, I'm here, I'm making history," Kayla said.
Hard to believe?
"Oh yeah," Kayla said.
Kayla McKeon, lily in the swamp.
To contact On the Road, or to send us a story idea, email us: OnTheRoad@cbsnews.com
© 2018 CBS Interactive Inc. All Rights Reserved.