Shaquem Griffin, linebacker with one hand, serves as inspiration for young people
Last Updated Apr 30, 2018 7:30 PM EDT
NEW YORK — When we first met Shaquem Griffin, 22, a few weeks ago — the feel-good story of the NFL draft — he was just hoping to get picked.
"The first thing I will do if I get drafted is cry," Griffin said days before his dreams came true.
But the story of a linebacker whose birth defect left him without a left hand only got better when, not only was he drafted, but landed with the Seattle Seahawks – the same team his twin brother Shaquill plays for.
"I think I'm in the best spot now," Griffin said.
And "feel-good" became something else entirely to younger fans across the country.
Just ask Juliana Linton. She's a 12-year-old cheerleader from Cypress, Texas.
"I loved watching you play football in college and I can't wait to watch you in the NFL," Linton said.
CBS News
Linton could double as president of the Shaquem Griffin Fan Club.
"Because I do competitive cheer with one hand and he does professional football with one hand … so if he can do it … I can do it," she said.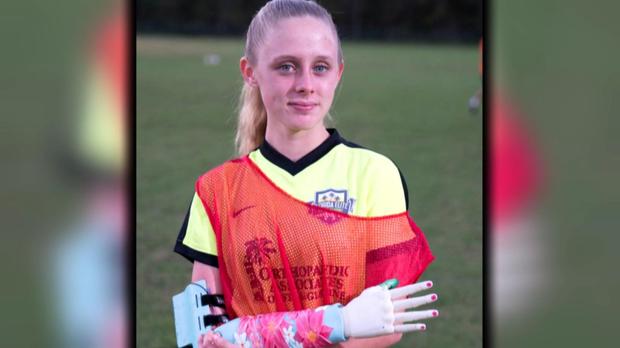 CBS News
Annika Emmert is always inspired. She's a soccer player in St. Augustine, Florida. Both girls were born with the same condition — amniotic band syndrome — as Shaquem.
"I love him," Emmert said. "He's just really amazing and he's pushed so hard to be where he is now that it inspires me to never, ever stop no matter how many times I'm told to."
And both now share something else: a new favorite football player.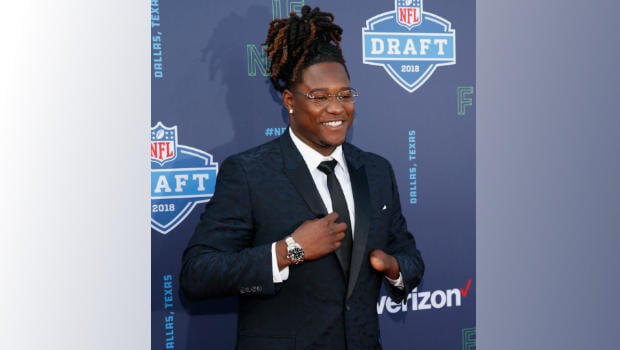 Getty
© 2018 CBS Interactive Inc. All Rights Reserved.