Breezy & Cooler Tuesday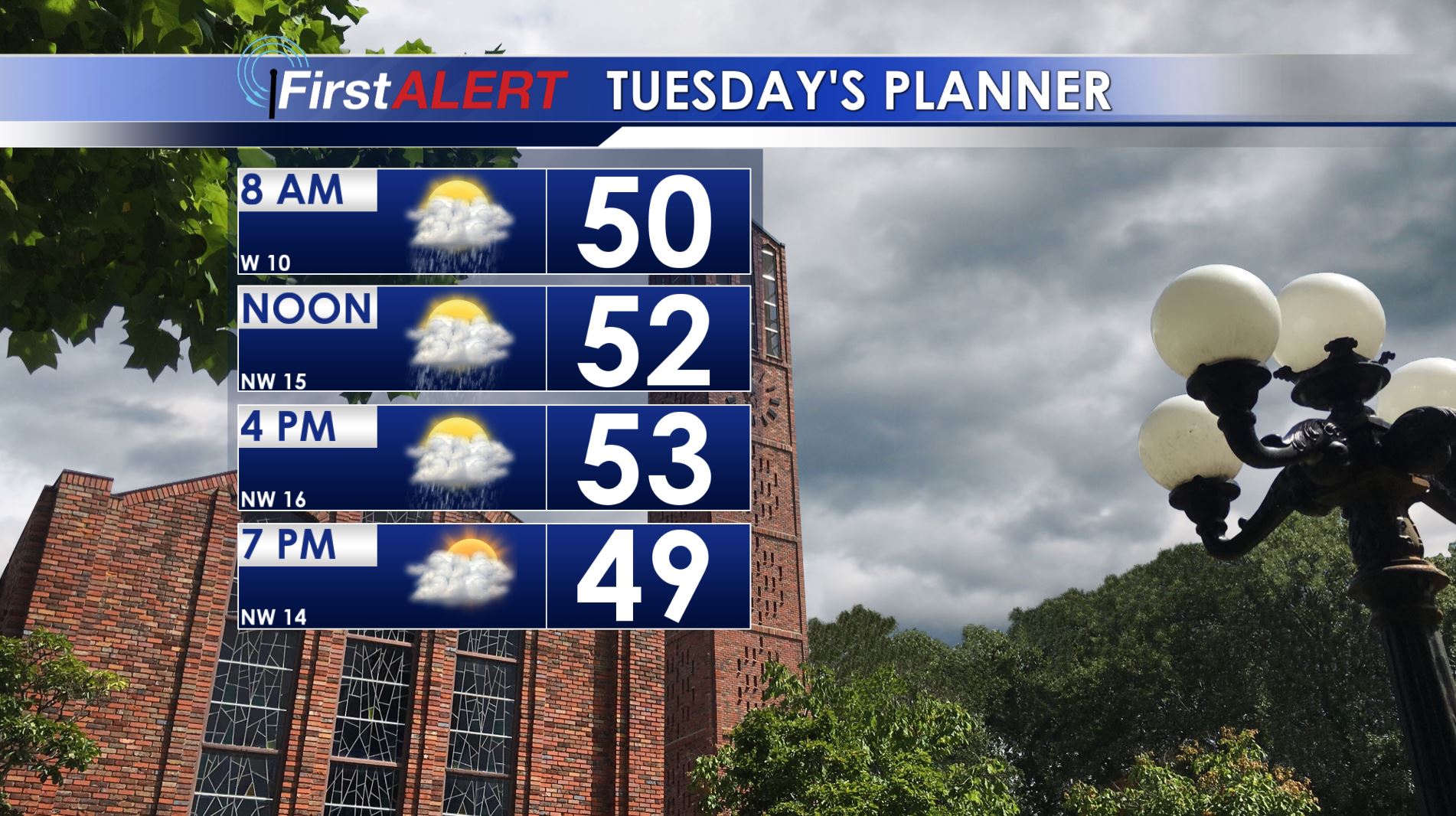 MONDAY NIGHT: Clearing will take place during the evening but clouds will fill back in by sunrise. A few showers are possible by daybreak. Lows will be in the upper 40s to around 50.
TUESDAY: A mostly cloudy, breezy, and showery day is expected. Look for highs in the 50s with NW winds between 10 and 20 mph. Spring officially begins at 11:15 a.m. Lows Tuesday night will be in the mid 30s.
WEDNESDAY: It'll be sunny and breezy with highs in the upper 50s. A frost or freeze is possible Wednesday night.
LATE WEEK: Temperatures moderate back to spring-like levels. A few showers are possible going into the weekend.
Follow @wcbiweather on Facebook, Twitter, Instagram, and Snapchat