Wet weekend, sunny & mild Christmas
SUMMARY: A slow moving weather maker this weekend will dump a lot of rain across parts of the region. For us, the heaviest rain here looks to be Saturday night through Sunday. Anywhere from 1/4" to nearly 3" could fall with even more rain to our southeast. The storm kicks off to the east Monday leaving lots of sun and unseasonably mild conditions in its wake for Christmas Eve and Christmas Day.
SATURDAY: Mostly cloudy. The best chance for showers will come during the afternoon and evening. Highs in the low 50s with ENE winds 5-10.
SATURDAY NIGHT: Areas of rain. Lows in the mid 40s.
SUNDAY: Cloudy and wet with widespread showers. Northerly winds 10-20 mph will make for a raw and nasty day. Look for highs in the upper 40s to around 50.
SUNDAY NIGHT: Cloudy with areas of rain. Lows in the mid 40s.
MONDAY: Mostly cloudy during the morning with a few lingering showers. Afternoon conditions should be pretty good with partly cloudy skies developing. Highs will top out near 60.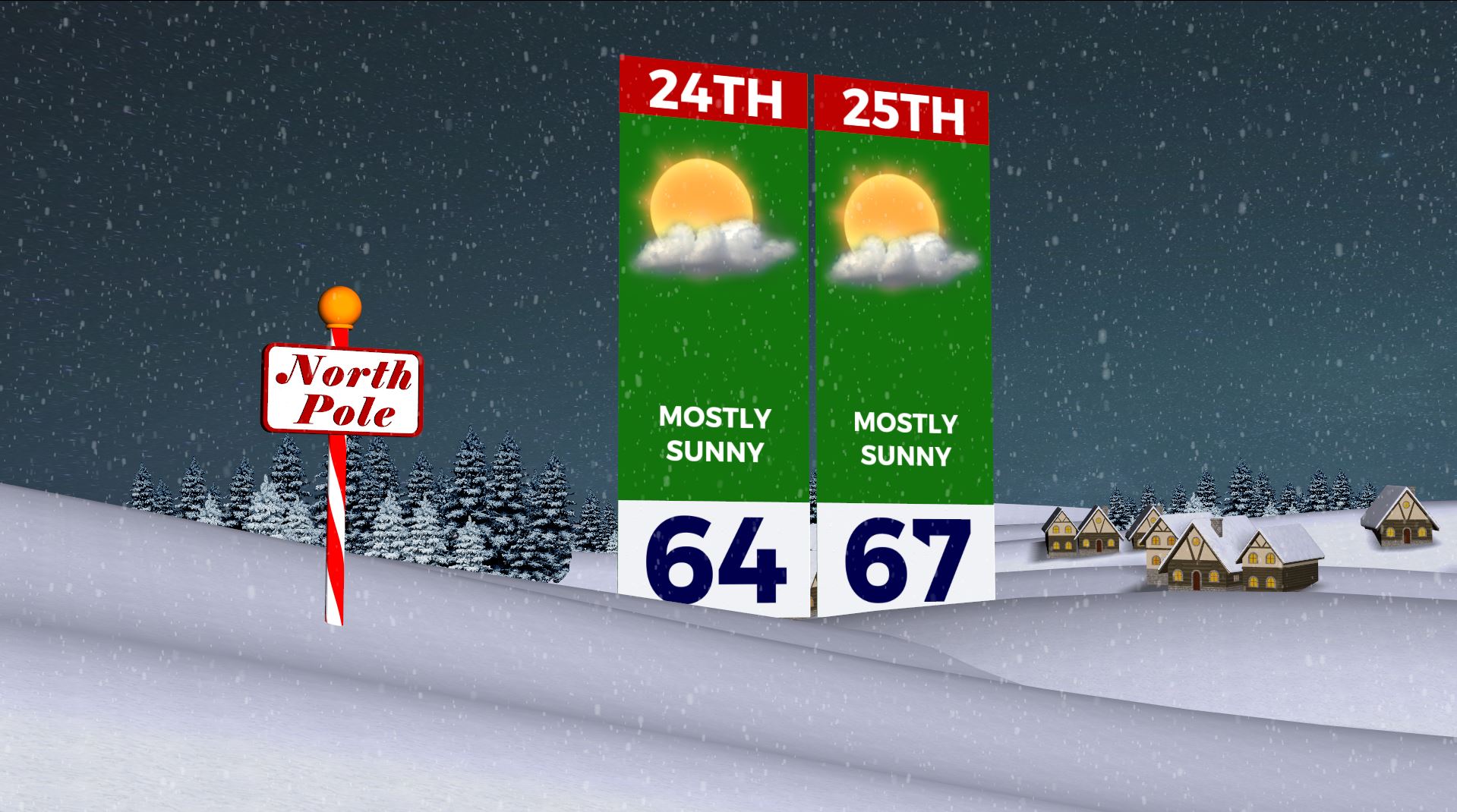 CHRISTMAS EVE DAY: Mostly sunny. Highs in the mid 60s. Low 40s for lows during the night. Santa will have clear sailing as he flies through the Deep South.
CHRISTMAS DAY: Mostly sunny and mild. Highs in the mid to possibly upper 60s.
THURSDAY: Partly cloudy. Highs in the 60s.
Follow @WCBIWEATHER on Facebook, Twitter, Instagram, and the WCBI News app