2 killed, 2 wounded in shooting at biker club near Seattle
SKYWAY, Wash. — Two men were killed and five other people were injured early Sunday morning after a shooting broke out at a motorcycle club south of Seattle, CBS affiliate KIRO-TV reports. The shooting occurred around 4 a.m. Sunday at the Family Motorcycle Club in Seattle's Skyway neighborhood after an argument turned deadly.
The two deceased victims, aged 24 and 36, died at separate locations. One died close to the scene at a nearby McDonald's, while the other died at a local hospital, the King County Sheriff's office said.
Two other victims with gunshot wounds are expected to survive, the sheriff's office said, and three others are being evaluated "'for other injuries not shooting related."
Sheriff's Sgt. Ryan Abbott said deputies have responded to incidents at the club in the past, the Seattle Times reports.
No arrests have been made and there was no suspect information immediately available, a spokesperson with the King County Sheriff' office tells CBS News.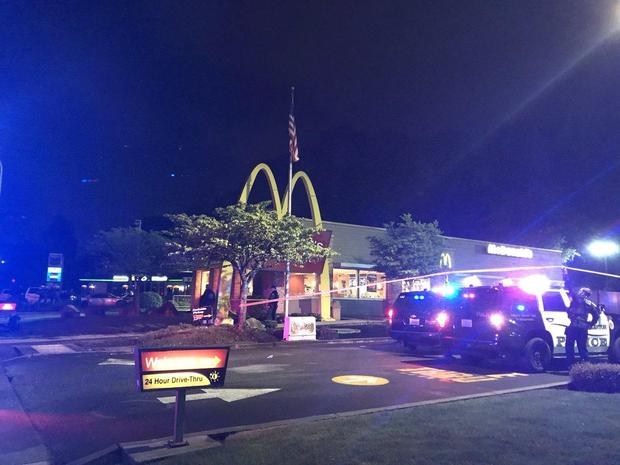 © 2018 CBS Interactive Inc. All Rights Reserved.