A Nice Weekend, but All Eyes on Next Week…
THURSDAY: Morning clouds give way to afternoon sunshine. seasonably cool highs in the upper 40s. Westerly winds will be in the 5 to 15 mph range.
THURSDAY NIGHT: Clear and cold. Lows will be in the mid 20s but wind chills may be in the low 20s and upper teens.
FRIDAY: Mostly sunny skies continue but it's going to be chilly all day long. Look for highs in the upper 30s to around 40.
FRIDAY NIGHT: Mainly clear and cold with lows in the mid to low 20s.
SATURDAY: Mostly sunny conditions hang on with afternoon highs topping out around 50. There shouldn't be any issues if you plan on attending the annual WCBI Bridal Showcase at the Trotter Convention Center in Columbus.
SUNDAY: Variably cloudy skies are on tap with just a slight chance of a passing shower. Highs top out in the 50s.
MONDAY: Fair weather sticks around. Southerly winds may help to boost highs into the lower 60s in many spots.
TUESDAY: We're monitoring an arctic front that will bring bitter cold air across much of the eastern US. It remains to be seen just how low temperatures go here in the twin states, but it seems favorable that we'll see highs in the 30s, if not colder, with lows at night in the teens and 20s. This cold air also mashes with some moisture and gives us a first shot at some true winter weather in our area. Stay tuned for more details on this as we get closer to the event because many things are still up in the air.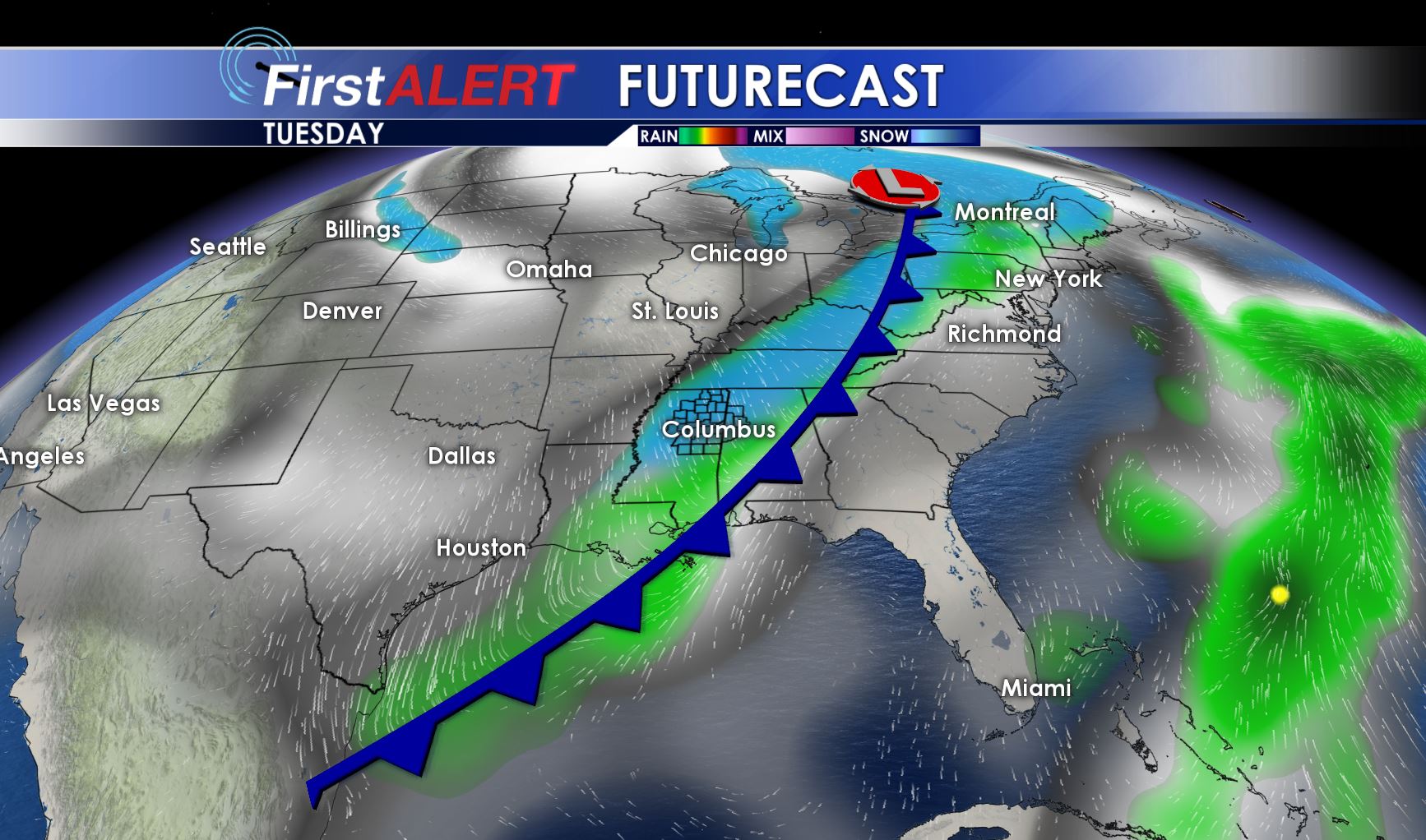 Follow @WCBIWEATHER on Facebook, Twitter, & Instagram