Aberdeen mayor arrested, charged with embezzlement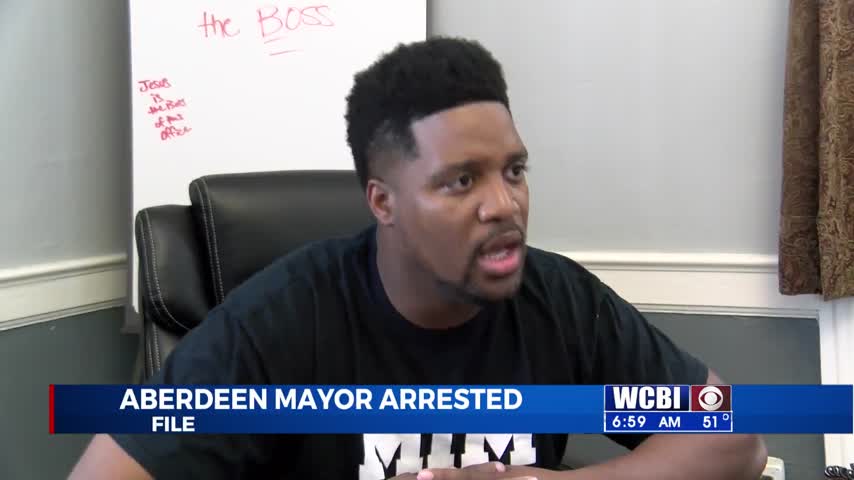 ABERDEEN, Miss. (WCBI)- The mayor of Aberdeen finds himself in hot water after the State Auditors office confirms he was arrested Wednesday evening.
The State Auditors Office is staying tight lipped about the arrest for now.
However, Mayor Howard tells WCBI he's being charged with five counts of embezzlement.
The charges stem from alleged incidents that happened back in 2016 and 2017.
The mayor is being accused of lying about taking trips and pocketing the money that was supposed to be used for those trips.
The amount of money Howard is accused of embezzling ranges from just over $400 to a little more than $1,200.
According to the mayor, all of the allegations are false.
Howard said he took every trip for businesses purposes and didn't steal any money.
He said he even turned in receipts to show how the money was spent.
The first-term mayor said members on the board of aldermen are trying to slander his name by accusing him of what he calls false accusations.
"All of these charges have been approved by the board of aldermen, therefore there is no embezzlement," said Mayor Howard. "The mayor has no access to funds. There is no access to funds from the Mayor. The mayor can't touch one penny unless the board approves it. Once the board approves it from that table, they will then cut me a check. I use that money to travel with, I use that money for gas, I use the money for mileage on my vehicle, the wear and tear, and I also use the money for my per diem which I have done all of those things."
Howard was arrested around 6 o'clock Wednesday evening and was released on a $10,000 bond.
He has hired an attorney and said he will appear in court on these charges in December.
The state auditors office said it will release more information on the arrest Thursday morning.
WCBI will continue to follow this developing story and bring you the latest details as they become available.