Brits have "more information" in case of Russian ex-spy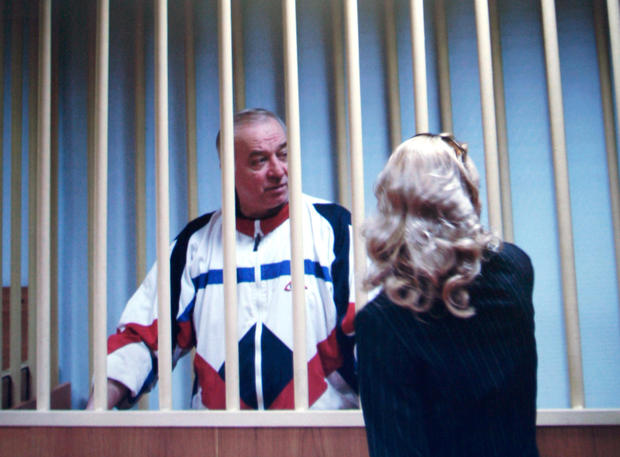 LONDON — Britain will respond to evidence – not rumor – in the mysterious illness of a former Russian spy and his daughter who were found slumped on a public bench in southern England, the minister responsible for public safety said Wednesday. Amid speculation about who is behind the suspected poisoning, Home Secretary Amber Rudd chaired a meeting of the government's emergency committee to consider a response.
Counterterrorism police are investigating the case of Sergei Skripal, 66, and his 33-year-old daughter, Yulia, who are both hospitalized in critical condition.
"We need to keep a cool head and make sure we collect all the evidence we can," Rudd said. "We need to make sure we respond not to rumor but to all the evidence that they collect. And then we need to decide what action to take."
"We do know more about the substance and the police will be making a further statement this afternoon in order to share some of that," Rudd said. "We must let the police carry on their work, they will share what they can this afternoon, but I am sure there will be more updates as the investigation continues."
Her comments came as Moscow said the case was being used to fuel an "anti-Russian campaign" and further strain ties with Britain.
"What happened to Skripal has been immediately used to further incite an anti-Russian campaign in Western media," Russian Foreign Ministry spokeswoman Maria Zakharova said.
Meanwhile ambulances were called Wednesday to a nearby office building called Sarum House where two women were also taken to hospital with suspected poisoning.
AP Photo/Misha Japaridze
Skripal, a former colonel in Russia's GRU military intelligence service, was convicted in 2006 of spying for Britain and imprisoned. He was freed in 2010 as part of a widely publicized spy swap in which the U.S. agreed to hand over 10 members of a Russian sleeper cell found operating in America in return for four Russians convicted of spying for the West.
He and his daughter were found collapsed on a bench near a shopping mall Sunday in the town of Salisbury, 90 miles (145 kilometers) southwest of London. Police believe they were exposed to an unknown substance, and a British military research facility is thought to be conducting tests to determine what it is. Rudd said officials will share more information about the substance later Wednesday.
Foreign Secretary Boris Johnson told lawmakers Tuesday that if Moscow is shown to have been involved in the Skripal case, the government would act – possibly downgrading England's participation in this year's soccer World Cup in Russia. Johnson warned British officials may not be involved in the sporting event "in the normal way," but did not elaborate.
While police say they are keeping an open mind about the case, it has reminded Britain of the 2006 poisoning of former spy Alexander Litvinenko.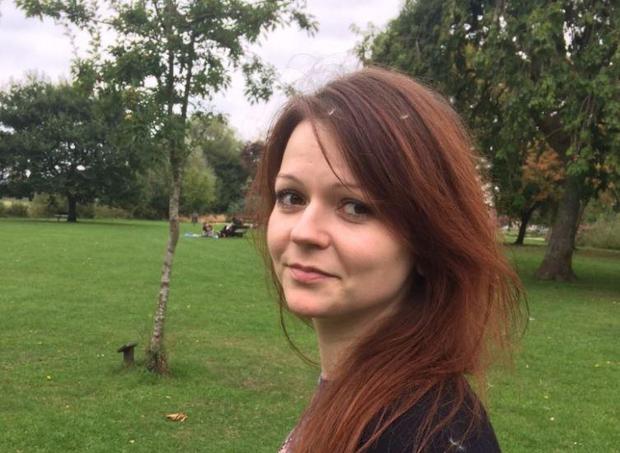 Facebook
A British inquiry into his death found that Russian agents poisoned him by lacing his tea with radioactive polonium-210 and that the killing was probably approved by President Vladimir Putin. Russia has denied any involvement in Litvinenko's death, and this week said it wasn't involved in Skripal's collapse.
Litvinenko's widow, Marina, wrote Wednesday in the Times of London that her husband's case made clear to Britain's emergency services that they need to act quickly when "someone suddenly falls mysteriously ill."
"I am happy my story has raised awareness about the potential danger posed by Moscow, and this could help to save somebody's life," she wrote in an opinion piece.
British counterterrorism specialists have taken control of Skripal's case from local police trying to unravel the mystery of what happened. The matter has not been declared a terrorist incident.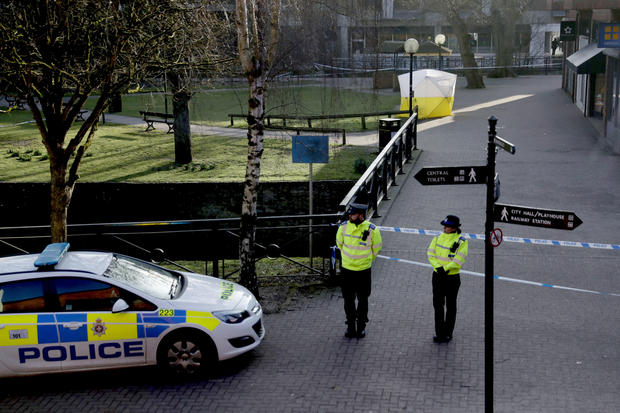 AP
Malcolm Sperrin, the former head of medical physics at the Royal Berkshire Hospital, said it would normally take time for a radioactive dose to become evident. Skripal and his daughter were seen on CCTV walking in the city only a short time before they became ill.
"If you were to give a dose of something radioactive, that could take many weeks" to become clear, he said – unless it were highly radioactive. In that case, those who came into contact with you would also be affected.
Most of the people who initially responded to the attack have been released from the hospital. Beyond that, there are too many unknowns to identify the chemical from arm's length, he said.
"There are a lot of very exotic chemicals," he said.