Chasing the Weather – Year 2 with MSU storm chase class
COLUMBUS, Mississippi (WCBI) – Since Thursday, May 18th, I've been out with Dr. Gutter and 8 bright students at Mississippi State University all over the southern United States!
Days 0-1 – We left Starkville at 4 AM Thursday, 5/18! 1,099 miles and 18 hours later, we reached our destination city of Elk City, Oklahoma. In that trek, we happened upon a tornado-warned storm east of Amarillo in the TX Panhandle. Despite a favorable supercellular structure, no tornado was confirmed. This is due to the relative absence of low-level shear.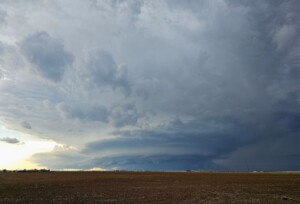 After spending the night in Elk City, we headed south into northwestern Texas. We ended up near Brady, TX, as repeated strong to severe storms moved through the area. Similar to the day before, the lack of low & deep-layer shear precluded any tornado potential. Still, we experienced slightly greater than quarter sized hail!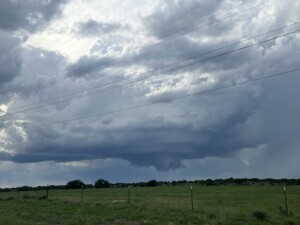 Days 2-3: Sight-seeing! We headed over to Guadalupe Mountains National Park in far west Texas on Sunday, 5/21. It contained Texas' highest mountain peak – over 8,000 feet! From there, we ventured a short distance into southern New Mexico to Carlsbad Caverns National Park. These are over 700 feet below ground. Some incredible scenery and beauty in areas "less traveled."
Day 4: Back to Texas to resume storm chasing! After lunch at the infamous "Big Texan" restaurant, we ventured southeast of town to position for developing storms. We ended up dropping steadily southward as storms developed south, then moved east and southeast. Like last week, shear remains weak in the established pattern.