Inmate in Lee County Jail faces new charges for alleged burglary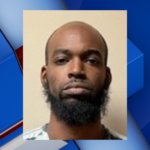 TUPELO, Miss. (WCBI) – A man already in jail is a suspect in a separate crime and now faces more charges.
On July 10, someone contacted Tupelo police about their purse missing inside their vehicle.
That same day, checks from the victim's purse were allegedly used to make a deposit into a suspect's account.
That suspect turned out to be Ryan McClendon who was already sitting in the Lee County Jail.
McClendon was charged with burglary of a vehicle and false pretense.
He was previously charged with armed robbery.
For 24/7 news and updates, follow us on Facebook and Twitter