Shower Chances Continue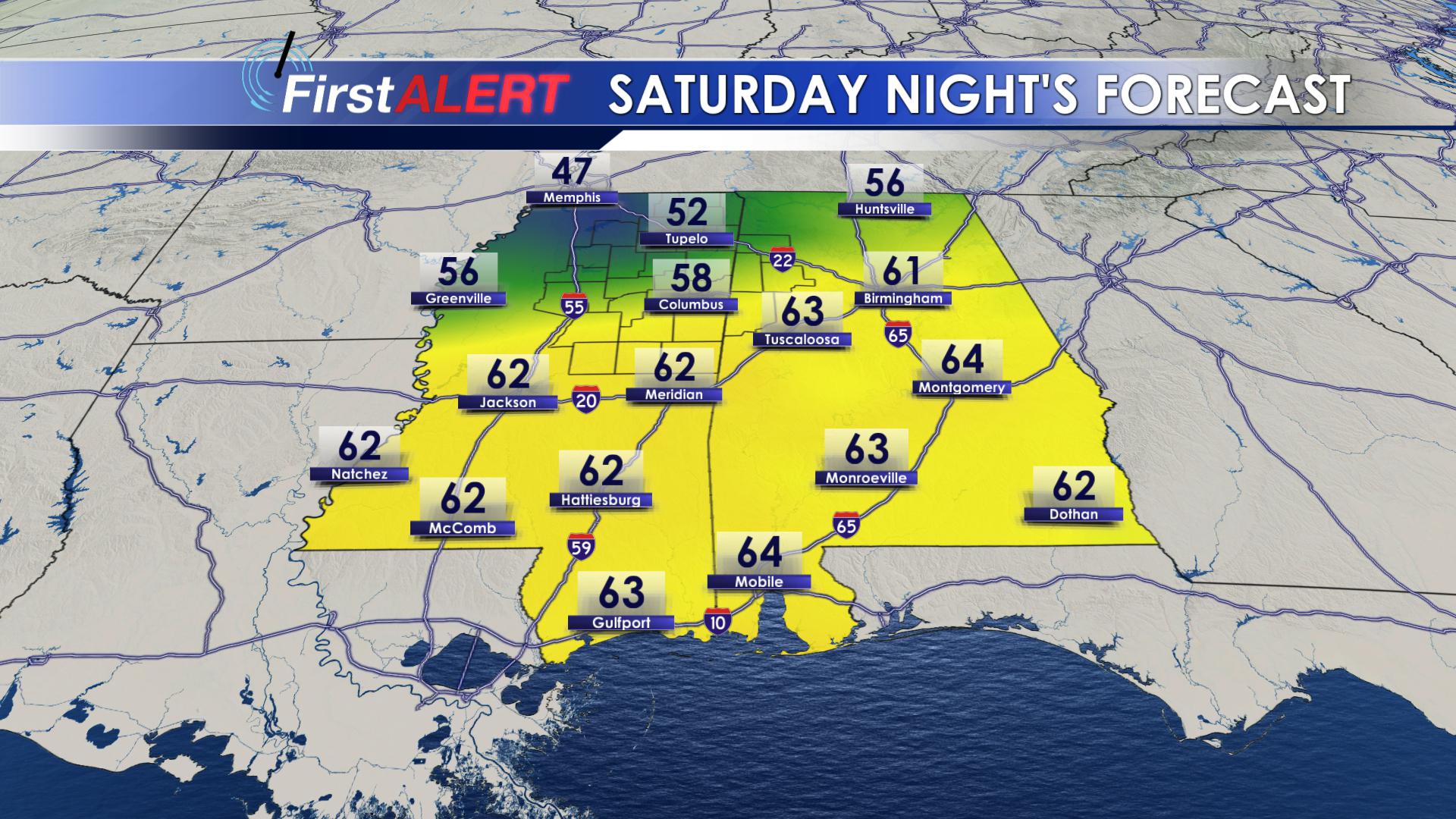 TONIGHT: Clouds remain in place as temperatures stay in the upper 50s. Winds will begin to shift from being southwesterly to being from the northwest. A light shower may develop somewhere over the region.
SUNDAY: A stray shower is possible, but most stay dry and mostly cloudy. Highs will be cooler, only in the low 70s. Overnight lows will be in the mid 50s.
MONDAY & TUESDAY: Brief shower chances remain, but nothing to cancel plans over. Highs remain in the mid to upper 60s and close to 70 degrees. Clouds remain in place as well.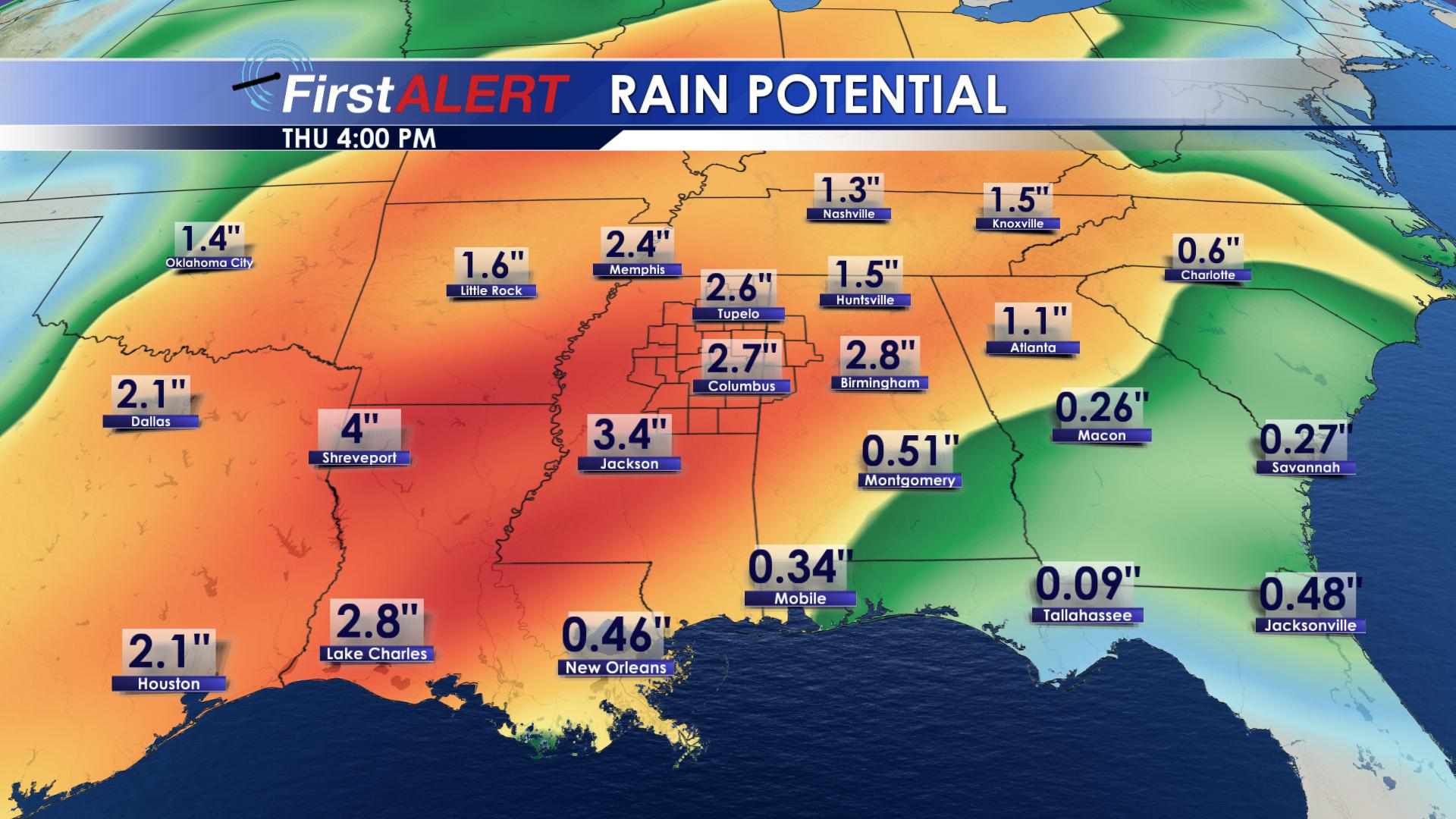 WEDNESDAY & THURSDAY: A two part frontal system will bring more moisture to the region by the middle of the week. On Wednesday, the warm front will move through, allowing southwesterly flow to take over as temperatures climb into the mid and upper 70s. The rain will continue through Thursday as a cold front pushes in. With this system, a widespread area of 3+ inches of rain could fall over the southeast, so be on the lookout for flooding.
FRIDAY & BEYOND: With the front off to our east, temperatures will remain in the mid 60s, but the clouds will begin to clear.