A Slow and Steady Warm Up For The Week Ahead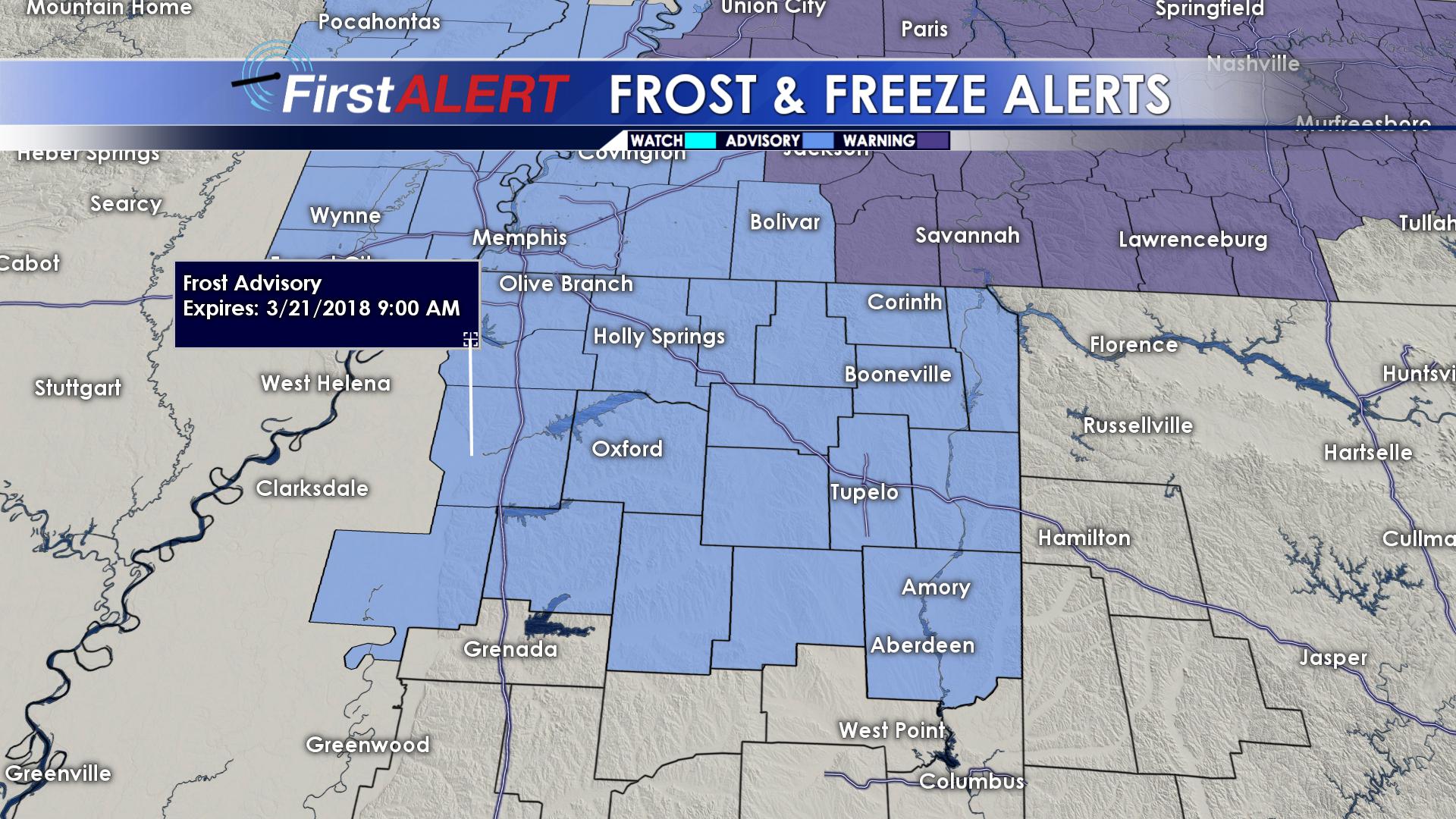 TONIGHT: Skies will continue to clear, leaving mostly clear skies overnight. With clear skies and calm winds, temperatures will drop into the low and mid 30s, prompting a frost warning for much of north Mississippi.
WEDNESDAY: The sunshine returns again, but the winds will pick back up to around 15 mph from the northwest. Highs will be in the low 60s. Overnight lows will once again be near freezing.
THURSDAY: More sunshine, and a bit warmer as highs reach into the low and mid 60s. Lows will be in the mid 40s as more clouds build in.
FRIDAY: A mix of sun and clouds, but much warmer with highs in the low 70s. A stray shower or two may develop during the day. Overnight lows stay in the mid 50s.
SATURDAY AND BEYOND: More moisture looks to push into the region which could lead to increased shower chances through the weekend. Overall tempearatures will remain in the mid and upper 70s with a mix of clouds and sunshine.