More Strong to Severe Storms On The Horizon
TONIGHT: Look for a few isolated showers before midnight. Lows fall down in to the upper 30s and low 40s with a partly cloudy sky. Winds pick up late tonight and turn from the north and west 5-15 mph, with a mostly clear sky by morning. Rainfall amounts will be very light, with spots lucky enough to get a shower seeing less than a tenth of an inch.
TUESDAY – WEDNESDAY: Look for abundant sunshine with highs generally in the 50s and 60s and lows at night down into the 30s and 40s. There will be some breezy winds Tuesday but overall it's a few more days of fair weather with a quiet pattern through midweek.
THURSDAY: Look for a mostly cloudy sky and temperatures rising into the low 60s. Winds will be out of the south. Showers work in after sunset Thursday into Thursday Night, but the bulk of the rain holds off until later.
FRIDAY: We'll see temperatures rising into the upper 60s and low 70s with breezy south and east winds likely. Look for a mostly cloudy day with some scattered showers and storms, though it looks like we'll hold off on strong storms in the area. A few stronger storms can't be ruled out, but odds are much better into the ArkLaTex region during the day into the night.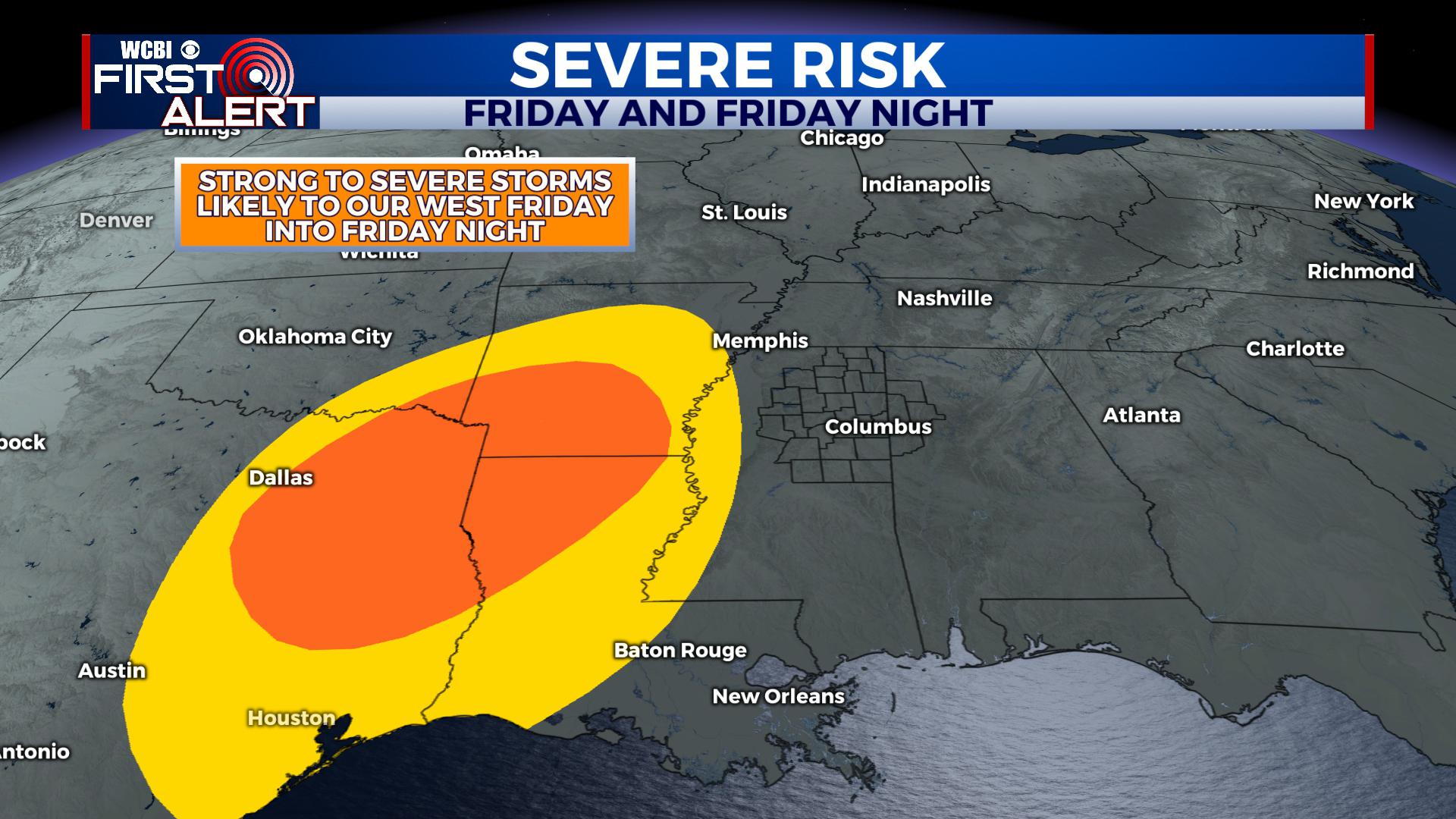 SATURDAY: It seems most likely that showers and thunderstorms will occur area wide on Saturday. Some of these storms will be strong to severe, with all modes of severe weather possible. Timing still remains a bit uncertain, and the severity isn't nailed down yet either. Still, we already have a level 2 risk for strong to severe storms from the Storm Prediction Center. Showers and thunderstorms will also have the potential to produce very heavy rain. Flooding is a big concern with this system and subsequent rain into next week.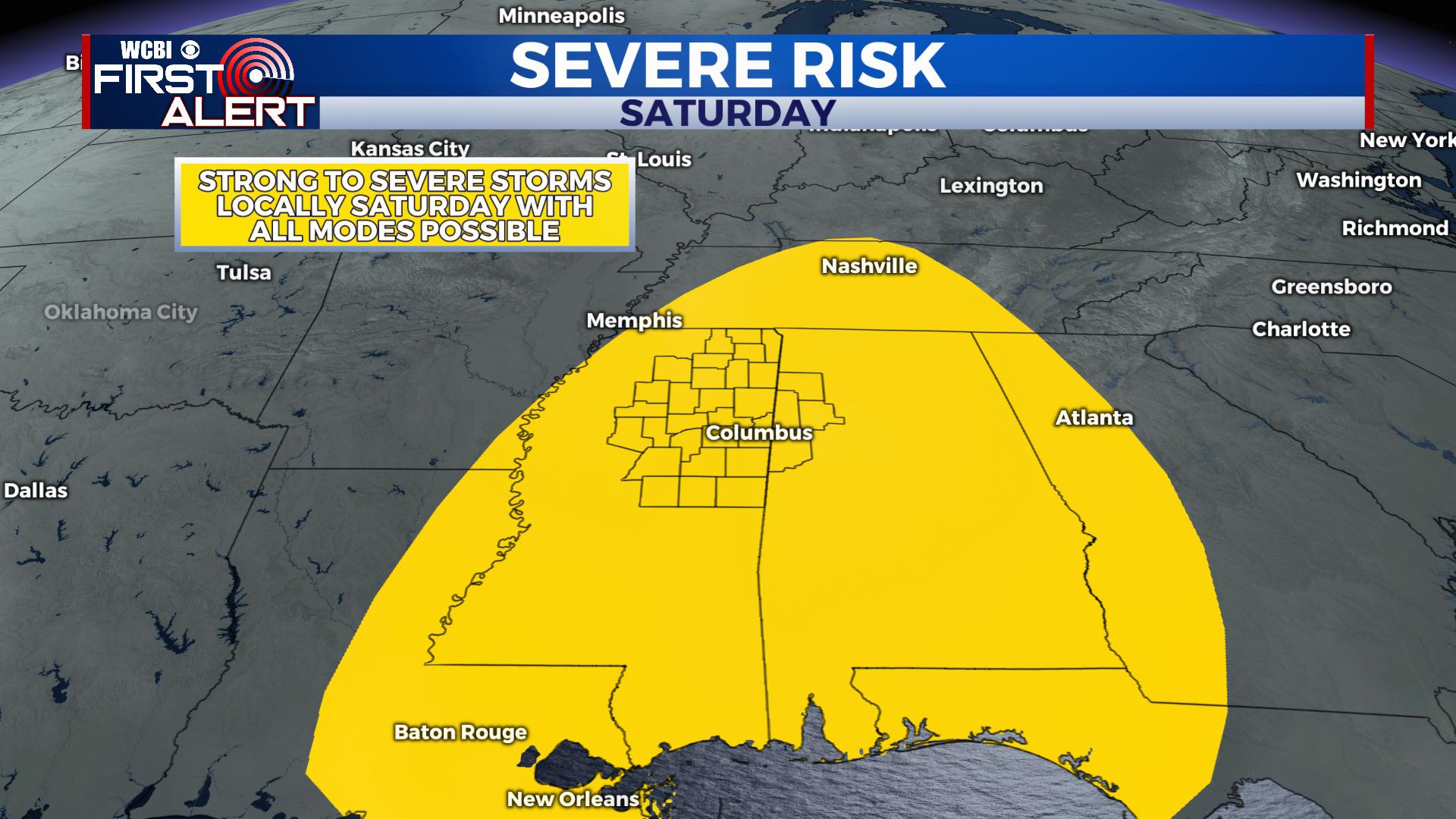 SUNDAY: Right now we anticipate storms to roll out of the area by Saturday Night meaning we'll trend dry with a mix of sun and clouds on Sunday. A few showers can't be ruled out before sunrise with highs in the upper 50s and low 60s. There still remains some uncertainty, which depends on how the Friday-Saturday time period works out.
MONDAY – TUESDAY: Another system looks to follow closely behind bringing more scattered showers and storms. It's a bit far off for specifics, but more heavy rain and severe weather can't be ruled out.
STAY WITH @WCBIWEATHER FOR THE LATEST ON FACEBOOK, INSTAGRAM, TWITTER AND ON THE WCBI MOBILE APP.