This week on "Sunday Morning" (September 2)
Guest Host: Lee Cowan

COVER STORY: The growing acceptance of autism in the workplace
Nearly three years ago, after tech giant Microsoft announced that it was starting a pilot program to hire autistic workers, they received more than 700 resumes within a few weeks. German software maker SAP has instituted a program to bring people with autism into its workforce, and other companies are following suit, and by all accounts, giving those on the spectrum an opportunity to use their talents productively has been a tremendous success. Lee Cowan looks at the changing face of workplace diversity. (Originally broadcast on February 11, 2018.)
For more info:

ALMANAC: An ATM revolution
On September 2, 1969, a bank in Rockville Center, N.Y. introduced the new face of banking: the first ATM operated by PIN numbers and cards with magnetic stripes. Lee Cowan reports.
CBS News/Curtis Publishing
ART: Norman Rockwell's "The Four Freedoms" today
In January 1941, as war raged in Europe, President Franklin Roosevelt gave his "Four Freedoms" speech, meant to rouse the nation to fight to protect freedoms that we might take for granted: Freedom of speech, freedom of worship, freedom from want, and freedom from fear. But it was only after artist Norman Rockwell took those words and translated them into iconic images published in the Saturday Evening Post that the impact was truly felt. The paintings went on tour, helping raise $133 million for the war effort. A traveling exhibition now celebrates their 75th anniversary, and a companion exhibit explores how Rockwell's work has inspired other artists to reimagine the notion of freedom today. Anna Werner reports.
For more info:

MUSIC: Leon Bridges
His retro soul groove has gotten him compared to the great Sam Cooke. It's evident that Leon Bridges' smooth sound has gone down easy with audiences: His debut album, 2015's "Coming Home," earned him a gold record, a Grammy nomination, and an invitation to the Obama White House. His followup album, "Good Thing," climbed even higher on the Billboard charts. Anthony Mason talks with Bridges about the singer's shyness, how he had to beg for his first shot, and how he's eager to challenge audience expectations.
To watch the video of Leon Bridges' "Beyond," click on the player below.
Leon Bridges – Beyond (Official Video) by LeonBridgesVEVO on YouTube
For more info: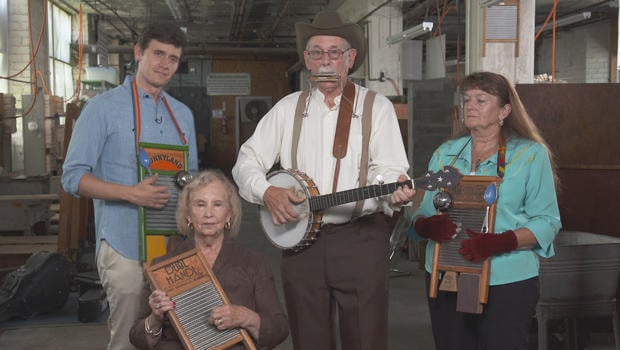 CBS News
MUSIC: All washed up
Conor Knighton checks out some musicians with a very particular sound – that of washboards.

PASSAGE: TBD

HARTMAN: TBD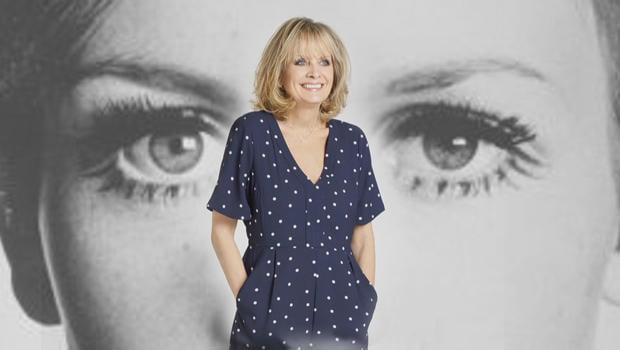 CBS News
SUNDAY PROFILE: Twiggy, still in fashion
She didn't look like any supermodel who had come before her, yet she became the "Face of 1966" – and Twiggy has remained in the eye as a singer, award-winning actress and fashion designer. Martha Teichner reports. (Originally broadcast on May 13, 2018.)
For more info:

OPINION: An open secret: Open office plans are the worst
Contributor Faith Salie has some words about many companies' propensity to house all their employees in a giant room (and they're not good).
GALLERY: 25 cubicles cooler than yours
For more info: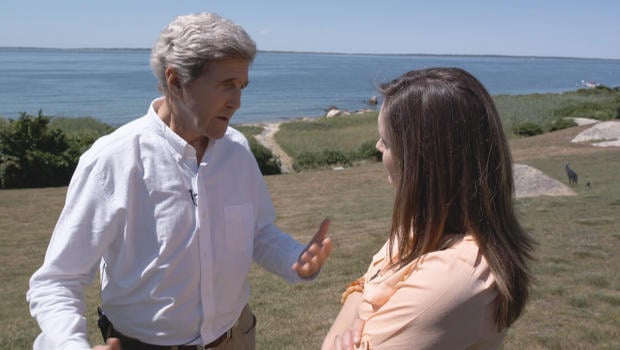 CBS News
POLITICS: John Kerry
"Face the Nation" host Margaret Brennan interviews the former Senator and Secretary of State, who has penned a new memoir, "Every Day Is Extra."
For more info:

CALENDAR: Week of September 3
"Sunday Morning" takes a look at some notable events of the week ahead. Lee Cowan reports.

NATURE: TBD

WEB EXCLUSIVES:
FROM THE ARCHIVE: Neil Simon's storied career | Watch Video
Known for his prolific and memorable comedic moments, playwright and screenwriter Neil Simon (who died on Sunday, August 26, 2018) often used his own experiences for comic material, from "Biloxi Blues" to "Brighton Beach Memoirs." Writing gags for TV, especially Sid Caesar's "Your Show of Shows," would also inspire his play "Laughter on the 23rd Floor." He talked with correspondent Rita Braver about some of his many Broadway hits, including "Barefoot in the Park," "The Odd Couple" and "Sweet Charity," which were adapted for films and TV. She also talked with "Barefoot in the Park" star Robert Redford, and with Richard Dreyfuss, who would win an Oscar for starring in Simon's "The Goodbye Girl." (Originally broadcast on October 29, 2006.)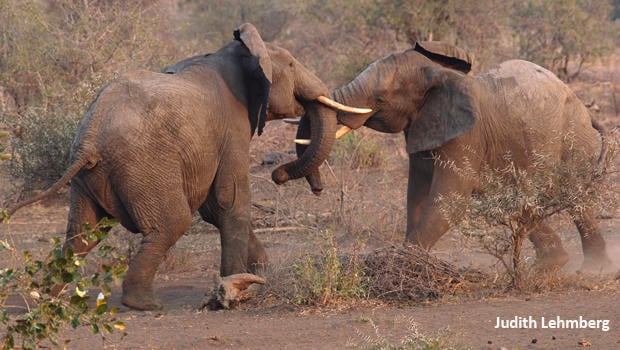 NATURE UP CLOSE: Decisions, decisions … lions or elephants?
In Africa being on the lookout for wildlife means having to choose from a cornucopia of fascinating sights.
---
The Emmy Award-winning "CBS Sunday Morning" is broadcast on CBS Sundays beginning at 9:00 a.m. ET. Executive producer is Rand Morrison.
Follow the program on Twitter (@CBSSunday), Facebook, Instagram (#CBSSundayMorning) and at cbssundaymorning.com. "Sunday Morning" also streams on CBSN beginning at 9:30 a.m. ET and at 1 p.m. ET, and is available on cbs.com, CBS All Access, and On Demand. You can also download the free "Sunday Morning" audio podcast at iTunes and at Play.it. Now you'll never miss the trumpet!
Full episodes of "Sunday Morning" are now available to watch on demand on CBSNews.com, CBS.com and CBS All Access, including via Apple TV, Android TV, Roku, Chromecast, Amazon FireTV/FireTV stick and Xbox. The show also streams on CBSN beginning at 9:30 a.m. ET and 1 p.m. ET.
You can also download the free "Sunday Morning" audio podcast at iTunes and at Play.it. Now you'll never miss the trumpet!
---