West Point police search for suspect involved in drive-by shooting
WEST POINT, Miss. (WCBI) – West Point police are looking for a suspect involved in a drive-by shooting that injured a teenager.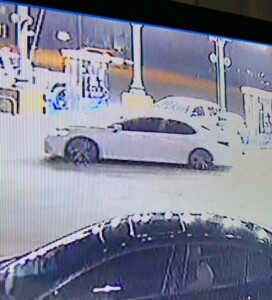 Surveillance video captured what is believed to be the suspect's vehicle over the weekend.
Police said the suspect pulled up next to the victim's car at the intersection of Airport Road and U.S. Highway 45 Alternate and opened fire.
The victim, who is 17, was shot in both legs and went through surgery.
There is no current description of the suspect.
If you have any information on this incident or know who this car belongs to, contact the West Point Police Department.
For 24/7 news and updates, follow us on Facebook and Twitter