Lots of Sun Today, Storms Return Thursday
MONDAY: Sunny and pleasant with light and variable winds generally under 5 mph. Highs climb back into the low 70s. Lows Monday night should dip back int the mid to upper 40s.
TUESDAY: Mostly sunny and warm with highs pushing 80. Lows Tuesday night will be in the 50s.
WEDNESDAY: Temperatures warm to around 80 under partly cloudy skies. The latest data suggest rain and storms may hold off during the day with a better chance of storms after sunset into Wednesday night. We'll be on the lookout for more strong activity once again.
THURSDAY: More strong to severe storms are possible during the day Thursday. At this point all modes of severe weather remain on the table. We'll be monitoring for the latest and keeping our eyes on things for you. Look for highs to stay in the mid to upper 70s.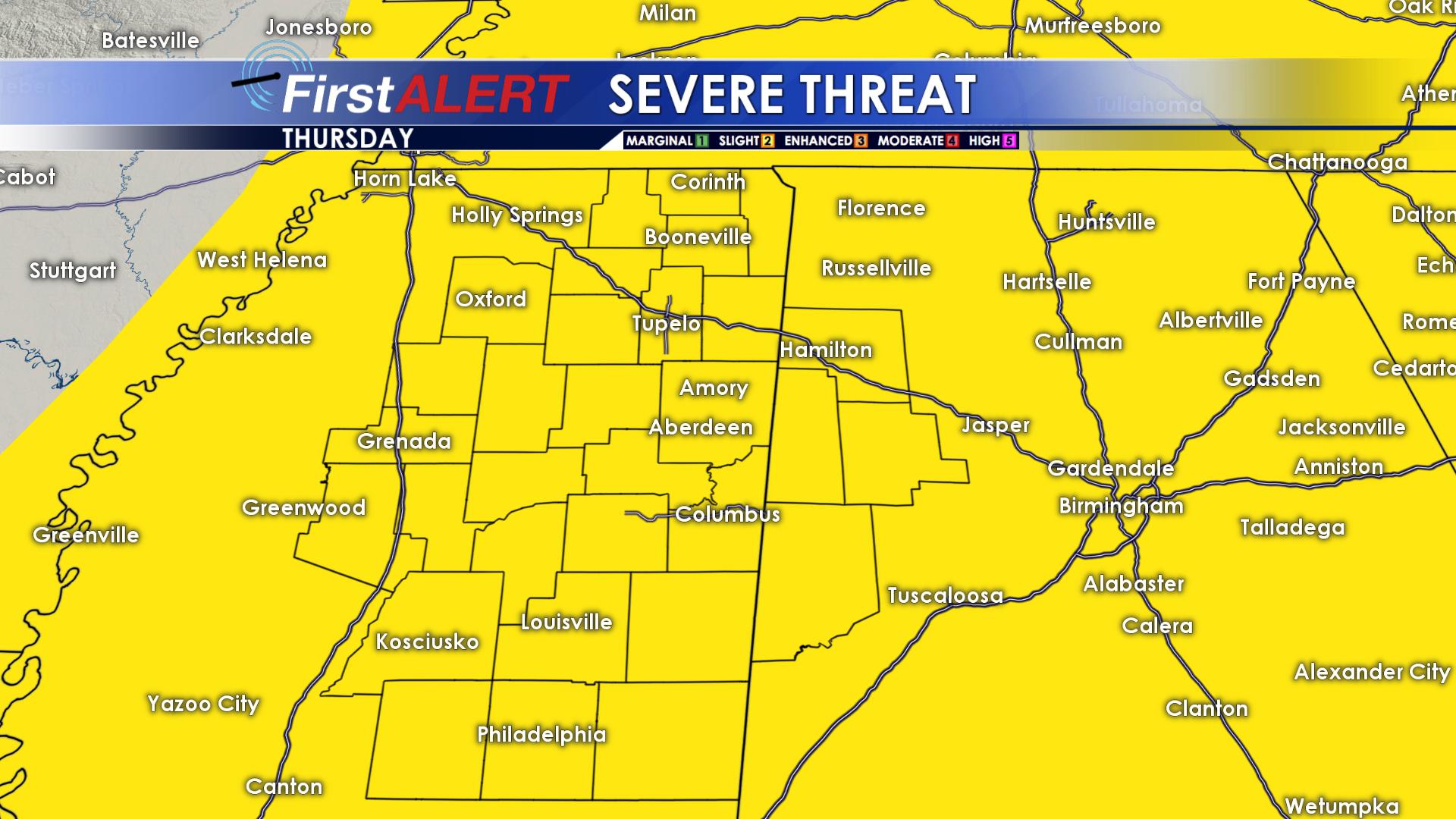 FRIDAY-EASTER SUNDAY: Tame weather builds back into the area and that means no risk for severe storms during the holiday weekend. A few showers may linger Friday but that will be about it. It'll be cool Friday & Saturday with milder air coming back for Easter Sunday.
Follow @WCBIWEATHER on Facebook, Twitter, and Instagram