Airbnb tax pays off for Mississippi
AIR BNB RELEASE
JACKSON, MS — Airbnb, the world's leading community driven hospitality company, announced today that it remitted $1 million in home sharing tax revenue on behalf of its Mississippi hosts in the first year of its tax agreement with the state, exceeding initial projections.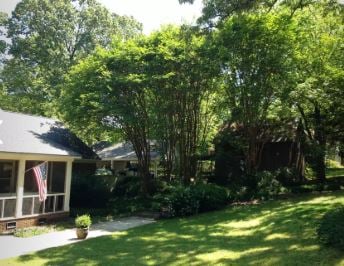 In September 2017, Airbnb announced a tax agreement with the Mississippi Department of Revenue, allowing the home sharing platform to automatically collect the 7% state sales tax and local tourism taxes on behalf of its host community and remit the revenue directly to the state. That agreement took effect October 1, 2017, infusing a new revenue stream for the state and municipalities to capitalize on more people visiting Mississippi and staying longer through home sharing.
At the time of the 2017 partnership, Airbnb noted that if host income in the coming 12 months were to replicate that of the last 12 months, Airbnb would deliver $245,000 in tax revenue to Mississippi through this agreement. The $1 million in revenue more than quadrupled those projections.
Collecting and remitting hotel taxes can be very complicated. The rules were designed for traditional hospitality providers and large hotel corporations with teams of lawyers and accountants. For this reason, Airbnb has partnered with over 400 local governments throughout the U.S. to collect and remit taxes, making the process easy for hosts to pay their fair share while contributing new revenue for local governments. Airbnb also collects taxes on a statewide basis in neighboring Tennessee, Arkansas, Louisiana and Alabama.
The greater than expected tax remittance to Mississippi is largely due to continued growth among the local Airbnb community throughout the state. Throughout the duration of the tax agreement, over 69,000 Airbnb guests have experienced Mississippi, representing 92% year-over-year growth. Encouragingly, that growth appears to be occurring in parallel to continued Mississippi hotel growth. According to a 2018 Visit Mississippi report, Mississippi hotels continue to experience increases in occupancy and demand, with 900 hotel rooms currently under construction throughout the state. This suggests that home sharing and short-term rentals on Airbnb and other platforms are opening up the state to a new demographic of tourists by catering to travelers who are less able to afford hotels, those who desire to stay in neighborhoods or cities that lack hotels, and families who prefer to vacation together under one roof.
TO SEE SOME OF THE TOP MISSISSIPPI RENTALS CLICK HERE
https://www.airbnbcitizen.com/airbnb-announces-1-wish-listed-listings-in-top-20-mississippi-cities/