An Alabama jail escapee is back in jail after allegedly robbing a bank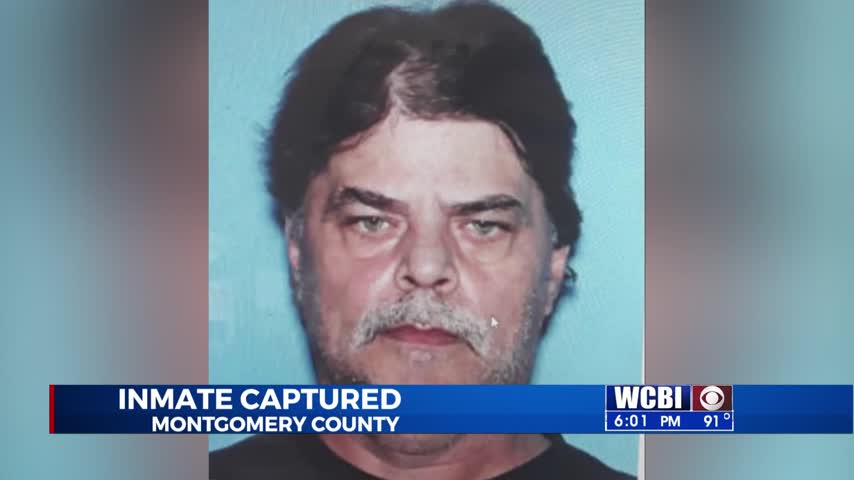 MONTGOMERY COUNTY,Miss. (WCBI)- A Lamar County, Alabama jail escapee is back in jail after police say he robbed a bank in Mississippi.
A bare-footed John Scott Glasgow escaped from the Lamar County Jail Wednesday night.
The 53-year-old apparently went home, grabbed some shoes, packed his bags and headed east on Highway 82.
But that's where the story becomes even more interesting.
This story has everything…
A jail break.  A bank robbery. And a daylight capture.
Investigators with the Winona Police Department say The Bank of Kilmichael was Glasgow's final stopping point before potentially heading out of state.
But when he ran, it was straight towards the police.
Winona Chief Investigator Dan Herod says it all began with a phone call around 8 A.M.
" A concerned citizen spotted the individual leaving out of the bank. The way this guy was dressed ,you know, it's pretty hot this time of year and he was wearing a big sweatshirt and a hat so he looked out of the ordinary for this type of year," said Herod.
That's when the witness realized something more serious was happening,a robbery.
" During the exchange of money, one of the bank tellers was able to put a red dye pack in the money. When the suspected exited the business the citizen saw the dye pack go off in the parking lot.She immediately called 9-1-1," said Herod.
Glasgow gave the teller a note saying 'This is a robbery, put all the money in the bag. No tricks, no one will get hurt.'
Winona police say the suspect showed what appeared to be a weapon under his shirt in a threatening manner.
" The teller complied with his demands and gave him the money,"said Herod.
Glasgow left with nearly $2,000.
His heist was short-lived. A beer truck making a regular delivery was parked in the street, blocking the getaway. Officers caught him just 200 yards from the bank.
" We located a truck, a semi-truck and it has been reported stolen out of Alabama. He had a suitcase packed, a cooler with food and drinks in it. If it hadn't been for the caller he could've been well on his way to another state or something like that."
Glasgow is being charged with escape in Lamar County where he was originally charged with theft and drug charges. Now he's in trouble in Winona also where police are charging him with armed robbery.
" They're going to come over here and they're going to speak with him. That's when we'll begin going through the extradition process and all that stuff," said Herod.
Bond is set at $500,000.