Clouds increase Friday followed by weekend rain chances
SUMMARY: We will have a mild end to the work week, but clouds will start moving back in for our Friday. We'll have to keep our eyes on a storm system in the Gulf of Mexico this weekend for some likely rain chances. It's still uncertain as to how much may fall but it could be anywhere from a trace to over 2″. It will all come down to the track of the system so stay tuned during the weekend for updates. Sunny and much warmer weather builds back in for Christmas.
FRIDAY: A mild December day with a mix of sun and clouds. High temperatures in the lower to middle 50s. Light SE winds.
FRIDAY NIGHT: Cloudy skies. Overnight lows not as cold in the upper 30s.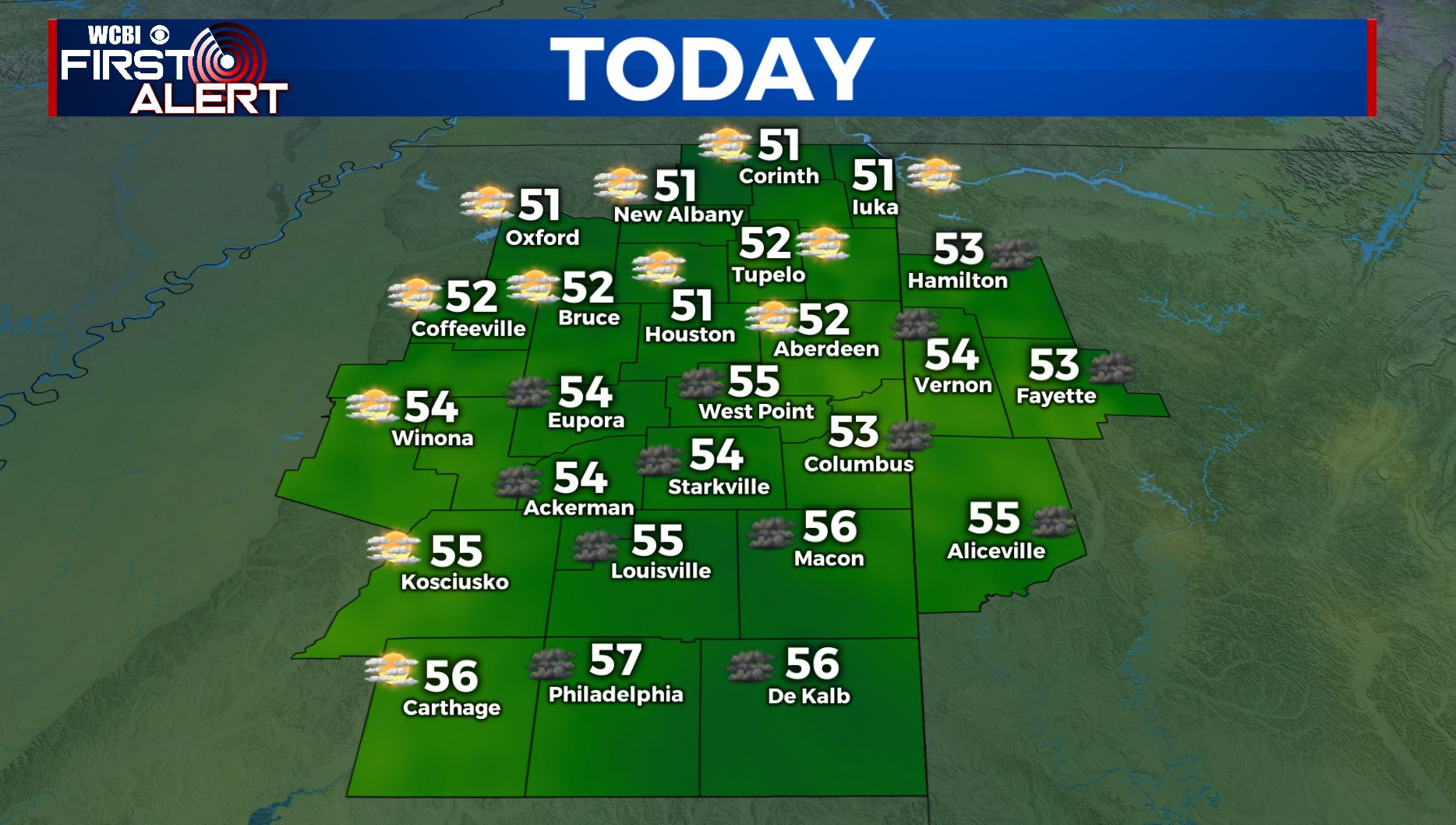 SATURDAY-SUNDAY: Cloudy skies with rain chances this weekend so have the rain gear handy for those last minute shopping or holiday plans. Rain totals depending on the track of the system moving through the Gulf of Mexico. No severe weather will occur here. Highs stay near average in the lower to middle 50s with lows in the 40s.
MONDAY-CHRISTMAS DAY: Nice and mostly sunny conditions return just in time for Christmas Eve and Christmas Day. Highs will be warmer and above average in the 60s with overnight lows in the upper 30s to the middle 40s. No White Christmas for us this year.
THURSDAY: Partly sunny skies. High temperatures still on the mild side in the lower to middle 60s. Overnight lows in the upper 40s.
Follow @WCBIWEATHER on Facebook, Twitter, Instagram, and the WCBI News app