Cold and Rainy Sunday, Warm Christmas
If you're looking to do any last-minute shopping, Sunday probably isn't the day. Rain will continue through much of the day with temperatures struggling to hit 50. We'll dry out through the day on Monday with temperatures rising into the upper 60s for Christmas Day. More rain is possible next weekend.
SATURDAY NIGHT: Rain showers in the evening will lead to a more steady rain overnight. Temperatures will remain in the mid 40s through Sunday morning.
SUNDAY: Rain will persist through much of the day with temperatures in the upper 40s to near 50. No storms are expected, but this will be one of those pesky light to moderate rains. Winds will be breezy out of the north at 10 to 15 mph. Some areas could pick up 2-3″ of rain before all is said and done.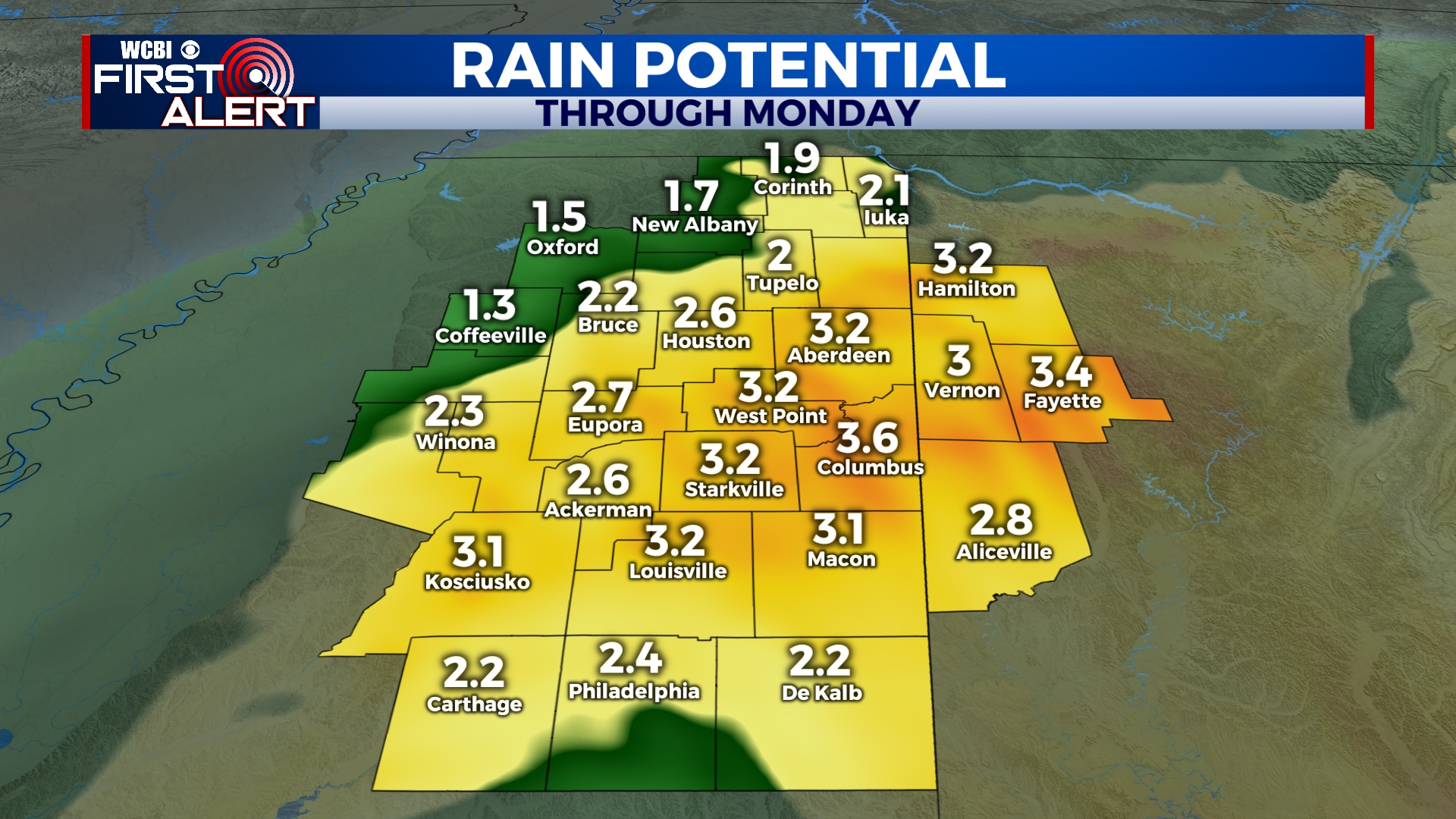 SUNDAY NIGHT: Rain showers continuing overnight. Temperatures holding steady in the mid to upper 40s with a breezy northerly wind.
MONDAY: Rain showers will linger into the morning hours of Monday, but we will finally start to see those exit the area by the afternoon. Clouds will stick around with afternoon highs near 60.
TUESDAY-WEDNESDAY: If you're looking for a White Christmas, 2019 isn't your year. In fact, temperatures will be above average and could approach 70 degrees on Christmas Day. Luckily, we'll remain dry for Christmas Eve and Christmas Day with a mix of sun and clouds. Morning lows will be in the 40s.
THURSDAY-SATURDAY: Clouds will increase once again through the end of the week as another rain-maker approaches. Thursday and Friday look to be dry, but we could see some rain as we get into Saturday. Highs will remain in the mid to upper 60s through the end of the week and into the weekend with morning lows in the 40s and 50s.