Congressional Candidate Whit Hughes Stops By Golden Triangle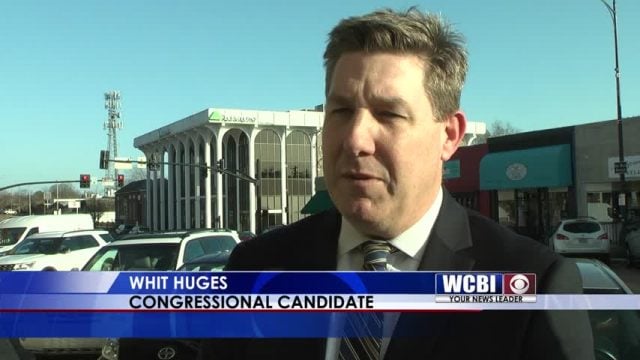 STARKVILLE, Miss. (WCBI) – Madison businessman Whit Hughes, who's looking to fill Congressman Gregg Harper's seat, makes a stop in the Golden Triangle today, January 22.
Hughes is one of five running to fill the house seat to represent Mississippi's 3rd Congressional District.
Hughes, a former Mississippi State Basketball all star, you can see him here in WCBI Documentary.
Hughes says this is the first time he's run for office and he says jobs for Mississippians is one thing he wants to tackle.
"With my campaign, you can expect me to talk about traditional issues like protection of life and protection of the second amendment and free and fair markets. But honestly what's foremost on people's mind right now is jobs and the economy and how to bring opportunities to communities like Starkville and you know that really speaks to my background and my skill set and relationships," says Congressional Candidate Whit Hughes.
So far no Democrats have filed for the race.
The deadline to qualify is March 1st and party primaries are June 5th.