Drier but cooler for your Thursday
SUMMARY: Below average temperatures will continue through the weekend and into next week. Our next best chance of showers will be late Friday through Saturday morning. More sunshine and staying quiet next week.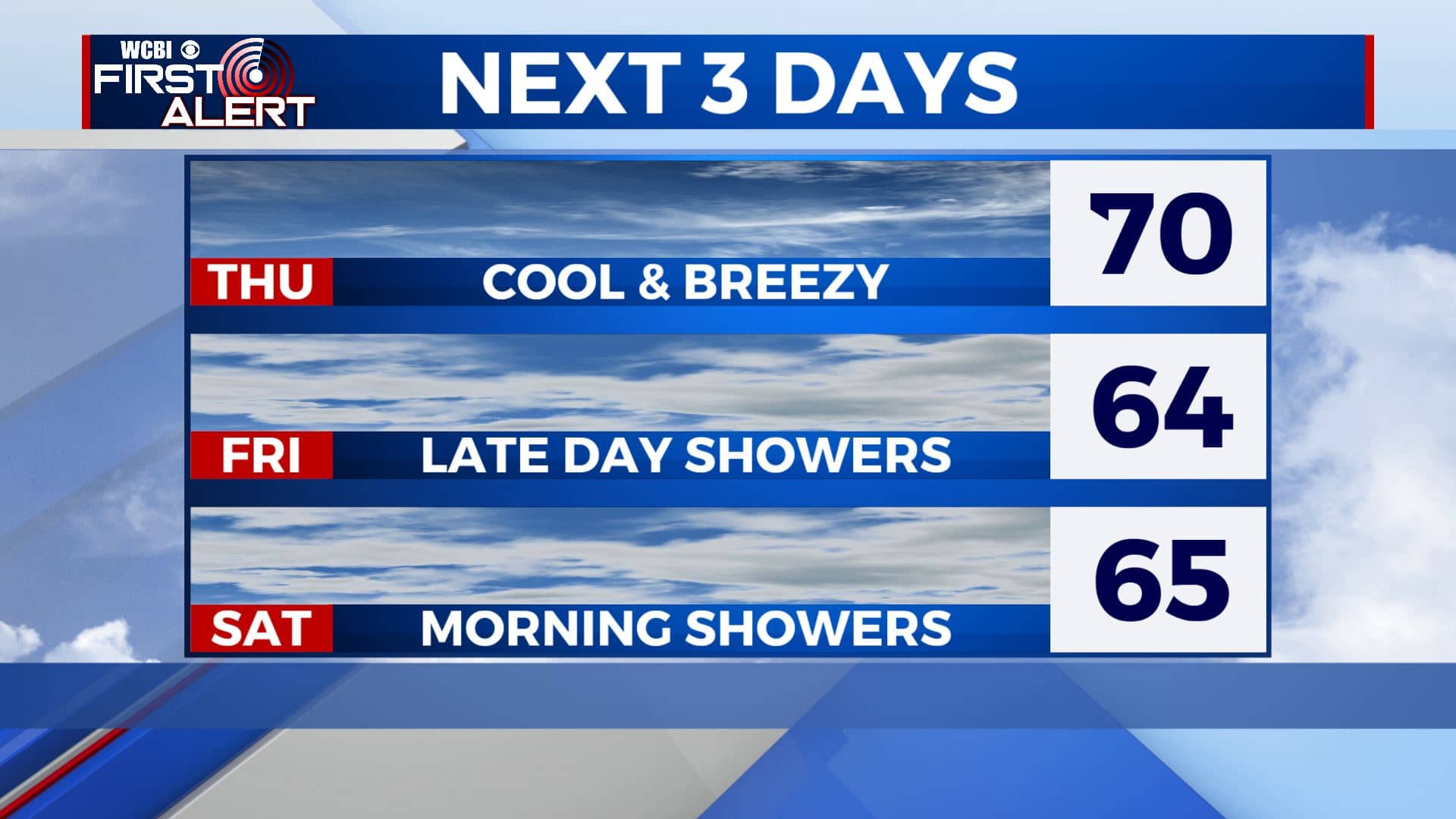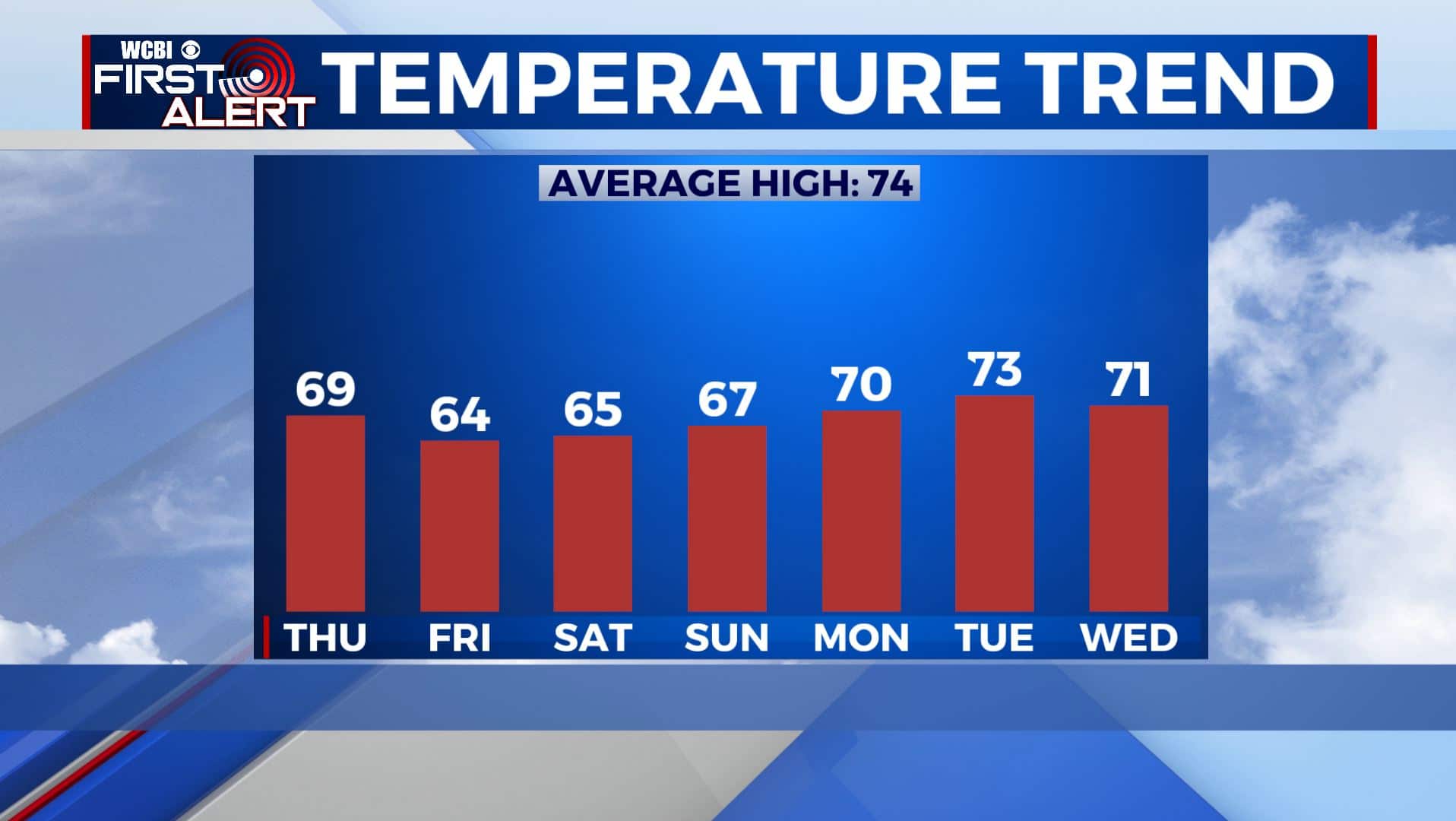 THURSDAY: After some morning rain & clouds, we'll have more sunshine for your Thursday afternoon. Highs cooler, but not too bad in the upper 60s to around 70. Breezy north winds N 10-15 mph.
THURSDAY NIGHT: Mostly cloudy. Lows in the upper 40s.
FRIDAY: Mostly cloudy. Highs in the mid 60s. While a shower could occur at any time, the odds of rain will go up during the late afternoon and evening hours.
FRIDAY NIGHT: Areas of rain. Lows in the low 50s.
SATURDAY: Morning showers then mostly cloudy. Highs in the 60s.
SUNDAY: More clouds than sun. Highs in the 60s.
MONDAY: More sunshine will return to the forecast as we start a new workweek. Highs in the upper 60s to near 70 degrees. Overnight lows in the 40s.
TUESDAY: More clouds moving back in. Highs in the lower 70s.
Stay connected with @WCBIWEATHER on Facebook, Twitter, Instagram, and the WCBI News App.