Heavy Rain Tonight, Showers Tomorrow
This forecast was updated at 7:00pm on Thursday to reflect the most current information.
Rain will continue this evening and overnight tonight with the chance of a rumble of thunder in spots. We'll continue to see showers through the day on Friday before rain exits by the evening. A Flash Flood Watch is in effect for the WCBI Weather area as many spots will see nearly 3 inches of rainfall. The first weekend of 2020 is looking dry and cool with highs in the 50s.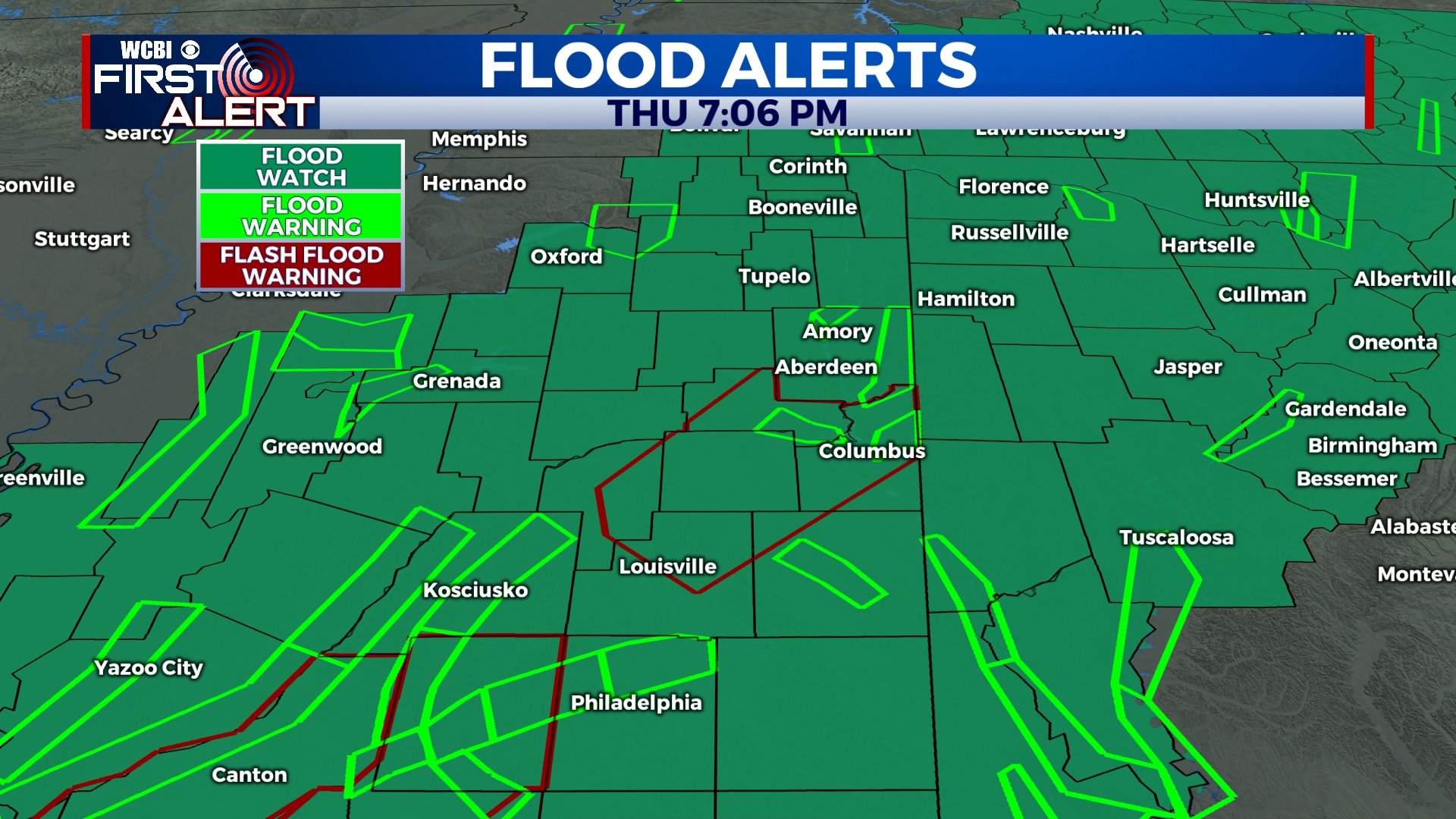 THURSDAY NIGHT: Rain will continue off-and-on and could be heavy at times. Some areas could see a rumble of thunder or two. Temperatures will hold steady in the 50s overnight tonight. Many spots could see 2-3″ of rain by morning.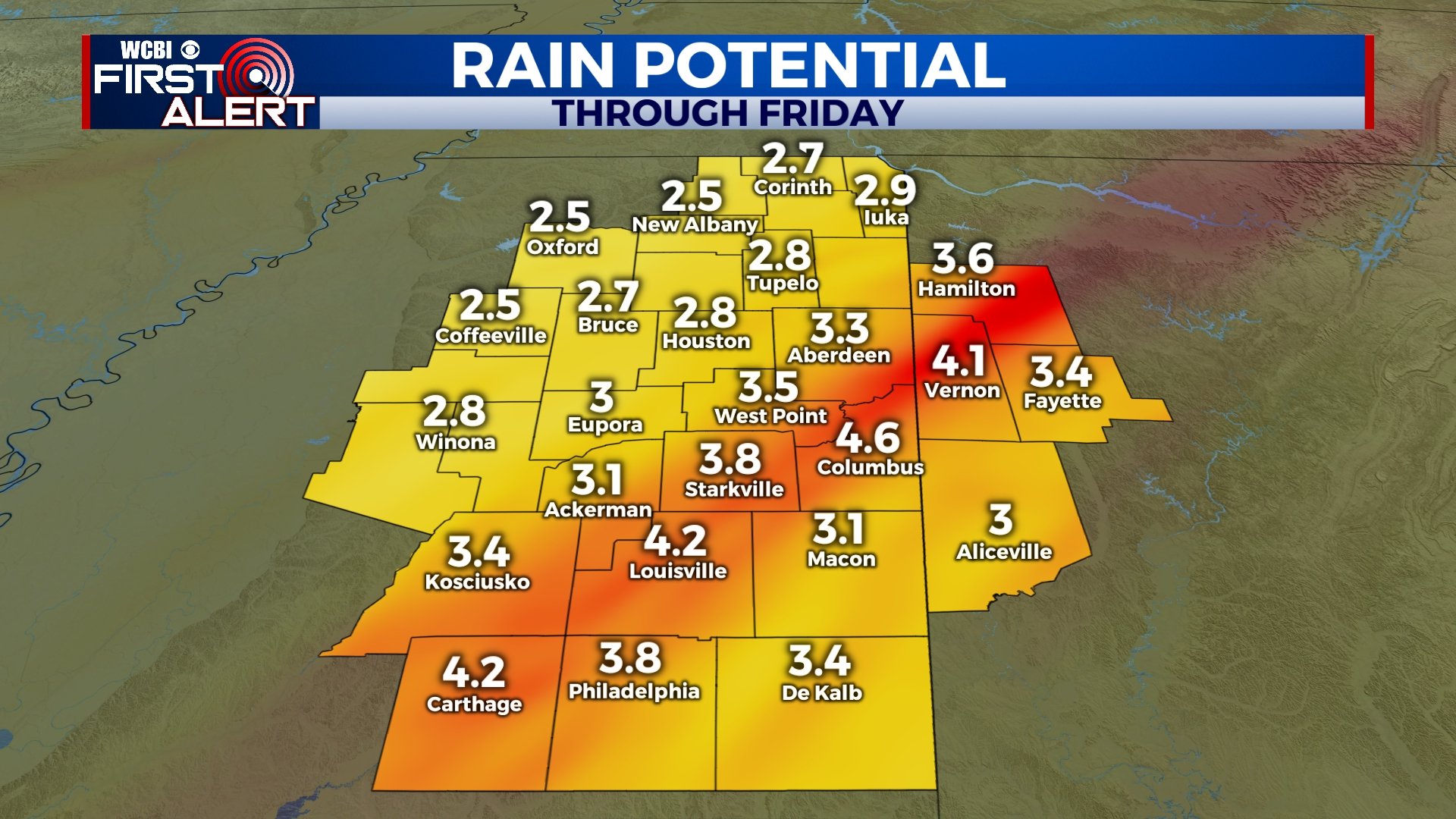 FRIDAY: Some light showers will continue across the area. Highs will be in the low 60s with a southerly wind at 5 to 10 mph.
SATURDAY-SUNDAY: We'll be much cooler for the weekend with highs in the 50s and overnight lows in the 30s. We'll start off with a mix of sun and clouds on Saturday, but we'll see lots of blue sky on Sunday.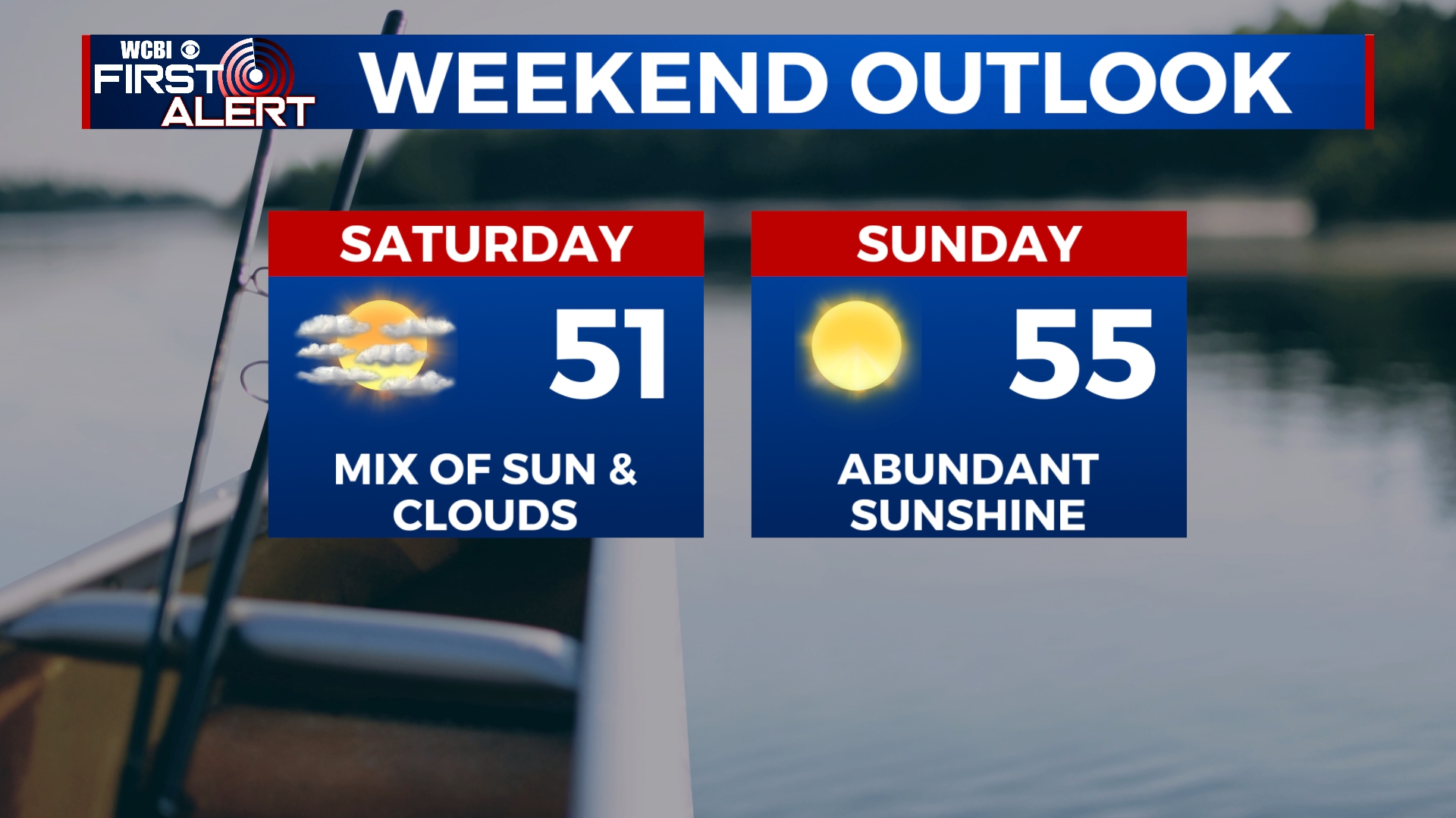 MONDAY: Increasing clouds. Highs in the upper 50s.
TUESDAY: A 30% chance for some showers. Highs in the mid 50s.
WEDNESDAY: Sunny and cool. Highs in the upper 50s.
THURSDAY: Increasing clouds. Highs in the upper 50s.