Rain Friday, sunny weekend
SUMMARY: Areas of rain and embedded thunder will push across the region Friday with a cold front. This will be our only chance of rain over the next week. Unseasonably cool air will stick around through next Tuesday. New record lows are possible Saturday morning and Sunday morning.
THURSDAY NIGHT: Increasing clouds and milder. Lows in the low to mid 50s. A few showers are possible late.
FRIDAY: Mostly cloudy with areas of rain. Some thunder is also possible but no strong or severe weather is expected. Rainfall during the day may range from 1/3" to 1 1/2". Highs top out in the upper 60s. Southerly winds will become breezy between 10 and 25 mph, northwesterly in the afternoon. Some gusts may be between 30 and 40 mph.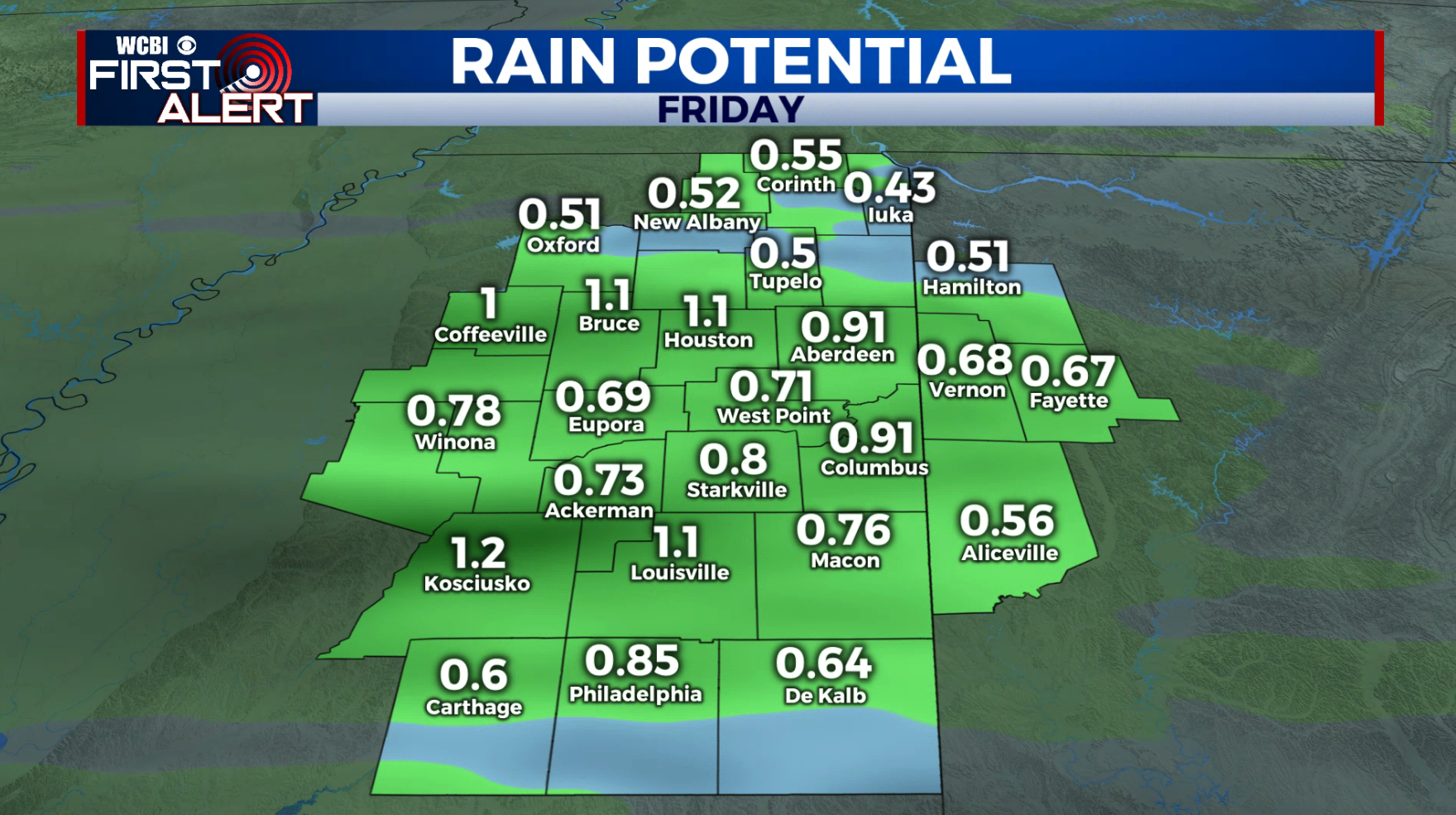 FRIDAY NIGHT: Clearing skies. Lows in the low 40s or upper 30s. A few new record lows could be established.
SATURDAY: Sunny and cool. Highs mainly in the mid 60s.
SATURDAY NIGHT: Clear and chilly. Lows in the upper 30s to around 40. More record lows could be established.
MOTHER's DAY: Mostly sunny. Pleasant. Highs in the low to 70s.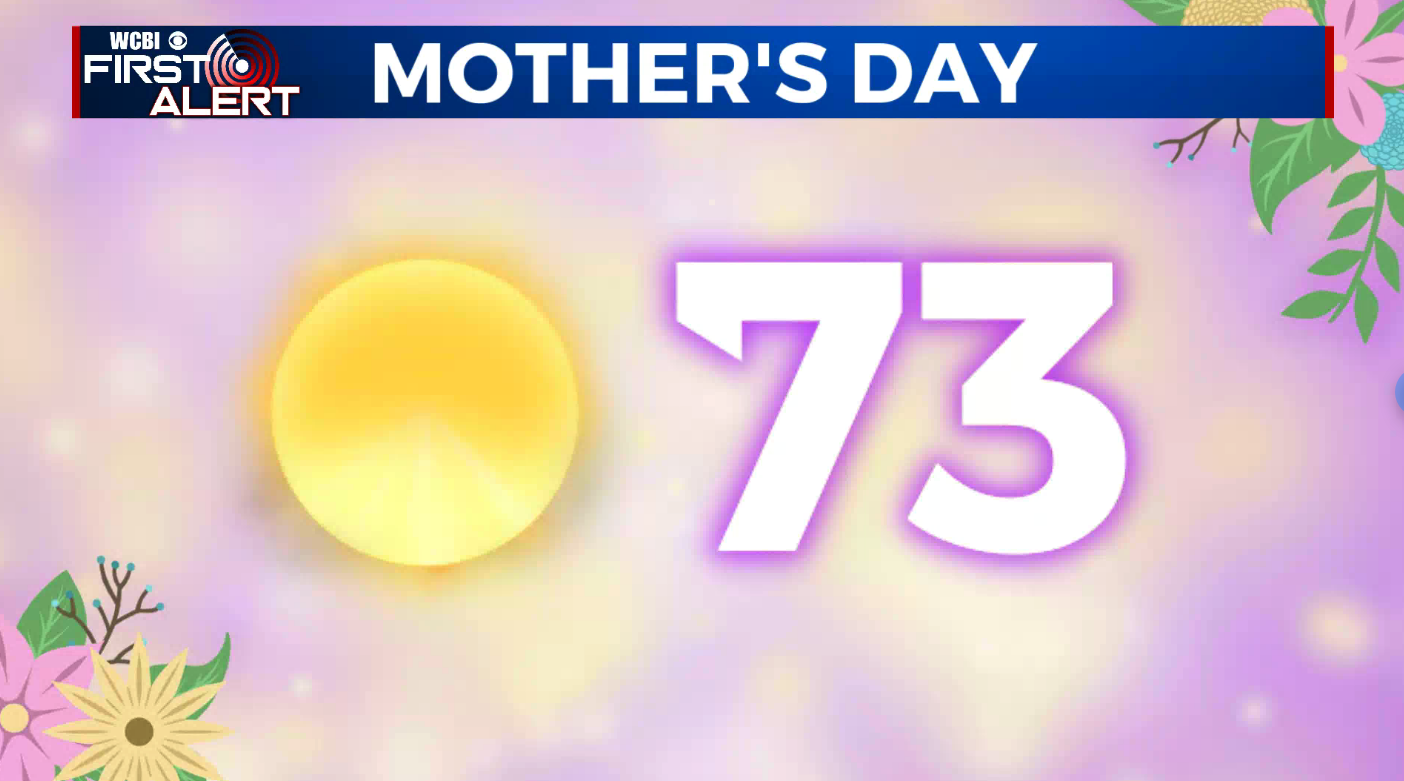 NEXT WEEK: Look for comfortable low 70s Monday & Tuesday. A return to the 80s is expected starting Wednesday. It will look and feel more like may by the end of next week.
Follow @WCBIWEATHER on Facebook, Twitter, Instagram, and the WCBI News App