Showers Monday Night, Strong Storms Late-Week
We'll be mostly dry for the next few days, but some light showers will develop overnight Monday. More rain and storm activity is possible Friday and Saturday, and some of those storms could be strong to severe.
FLOODING UPDATE: Most if not all local waterways have crested and water will slowly recede over the next few days. Rivers and creeks are expected to fall below flood stage by Thursday, but more heavy rain is possible after that. It doesn't look like we'll see quite as much rain with this next system, but we'll have to keep an eye on things.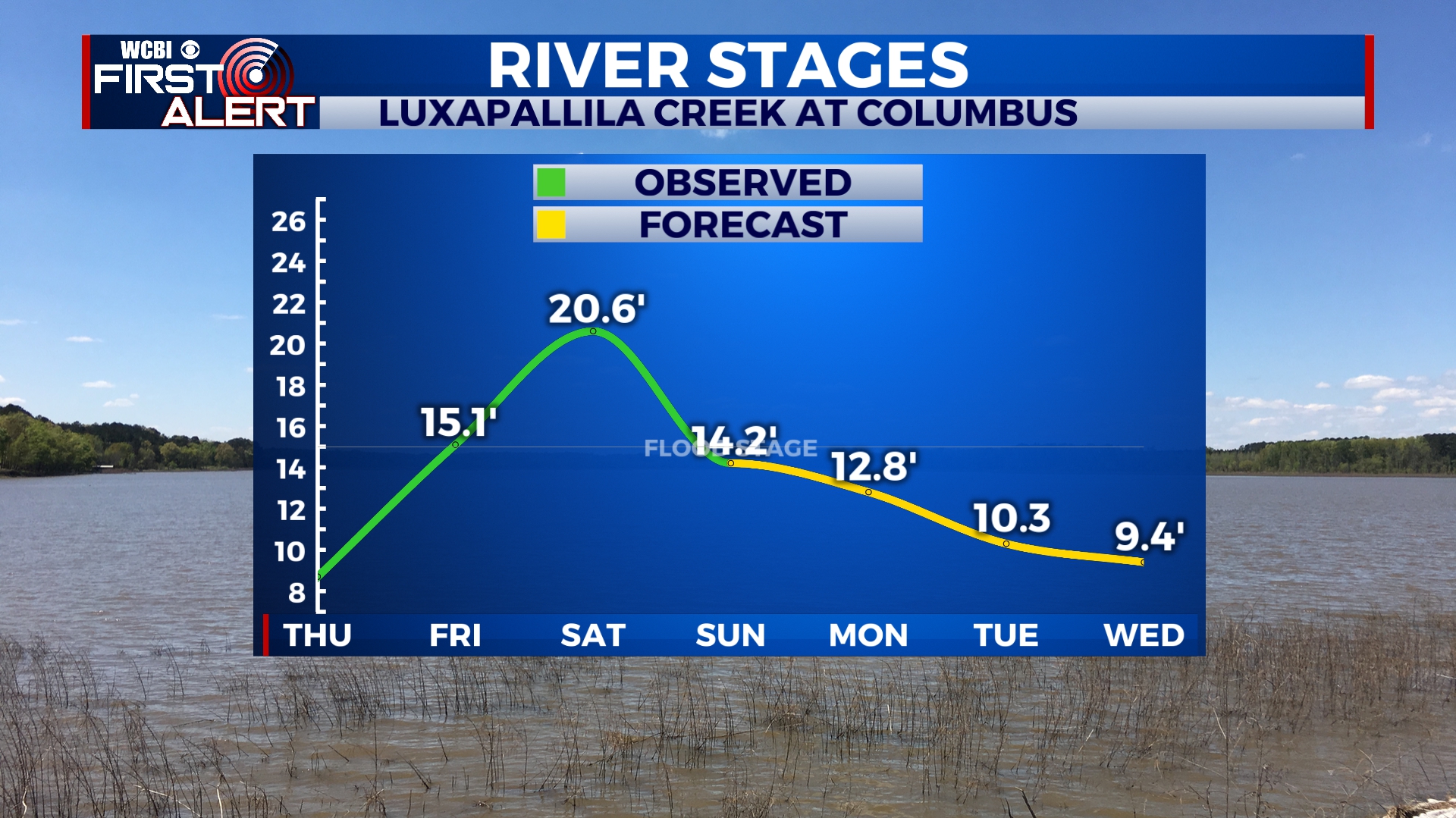 SUNDAY NIGHT: Mostly clear and cold with lows in the upper 30s. A few clouds will start to filter in by early Monday morning.
MONDAY: We'll see a mix of sun and clouds through the day with temperatures reaching the low 60s by the afternoon. Most of the day Monday will be dry, but showers will develop after sunset.
MONDAY NIGHT: Areas of light rain. No storms are expected and all rain should exit the area by sunrise Tuesday. Lows in the low 40s.
TUESDAY-THURSDAY: Clouds will clear the area through the day on Tuesday and we will be mostly sunny for Wednesday. More clouds will filter in on Thursday as our next storm system approaches. Highs will be in the mid to upper 50s with overnight lows in the 30s and 40s.
FRIDAY-SATURDAY: Yet another storm system will approach the area through the day on Friday. It's a bit too early to pin down specific details, but storms could start as early as Friday afternoon and last into the overnight and into the day on Saturday. A few of these storms could be strong to severe, and the potential is there for more heavy rain, damaging winds, or a tornado. We'll continue to monitor and revise the forecast, but for now, plan accordingly.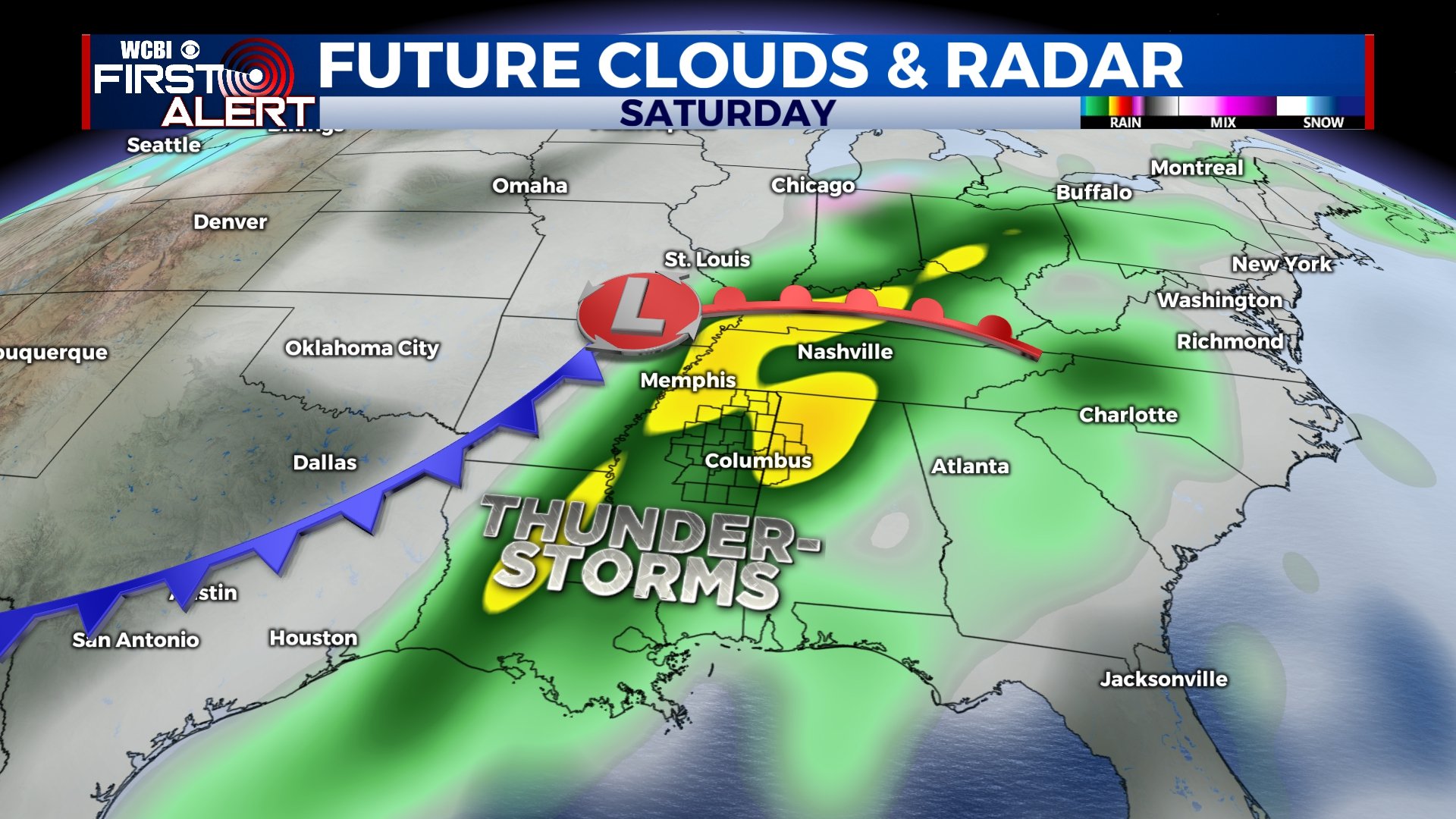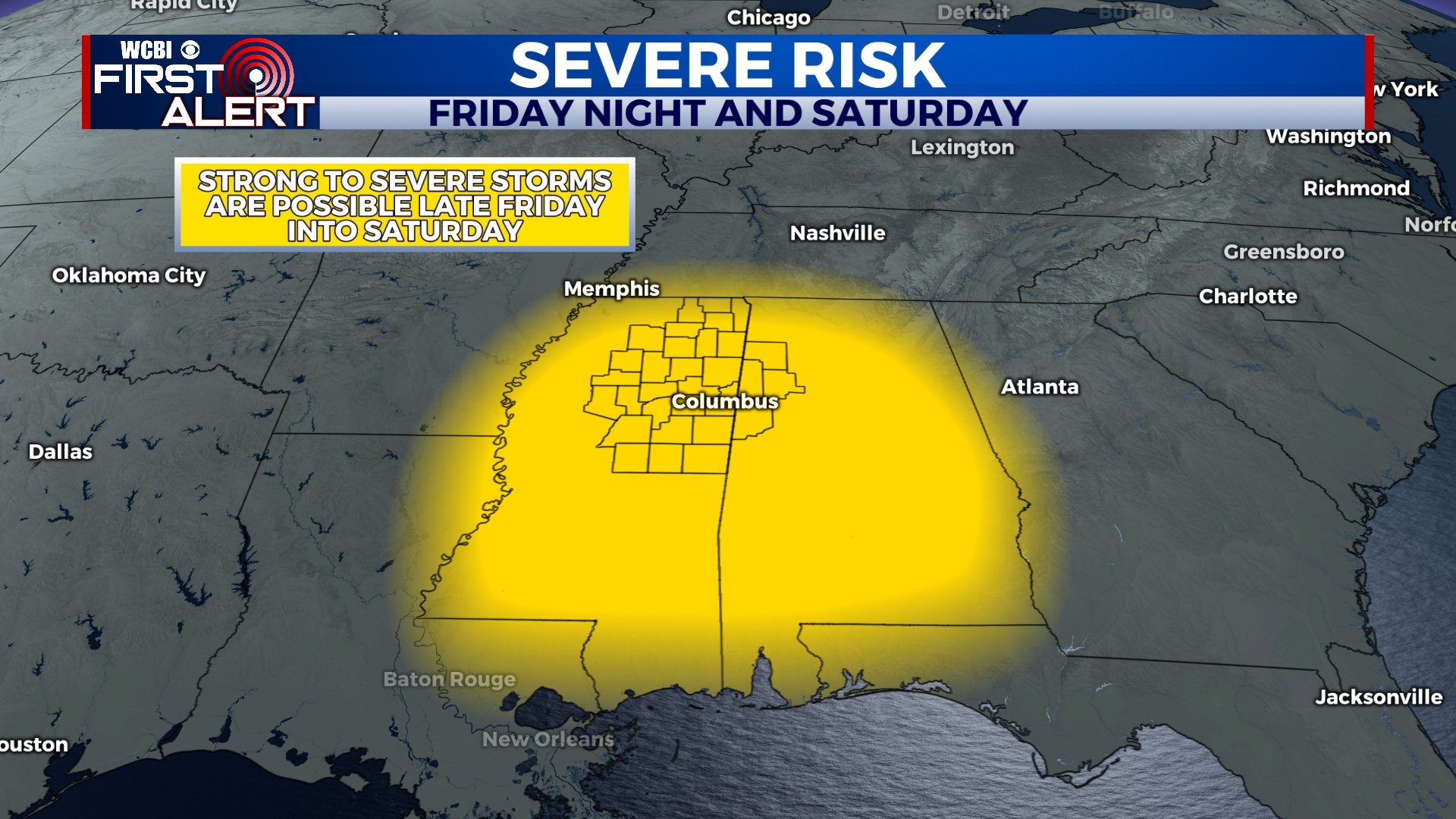 SUNDAY: With rain having exited the area, we'll see a mix of sun and clouds with highs near 60.