Stormy Easter Sunday Coming
SUMMARY: Pretty quiet weather stays in place for Friday and Saturday but that will all change on Sunday. A big weather maker will move through the region on Easter and it could spark a severe weather outbreak across Mississippi and Alabama. All modes of severe weather remain on the table, including wind, hail, tornadoes, and flooding.
THURSDAY NIGHT: Partly to mostly cloudy. Much cooler with lows in the mid 40s. Northerly winds 5-15 mph.
FRIDAY: Turning sunny. Below normal highs in the low 60s. Breezy northerly winds 10-15 mph.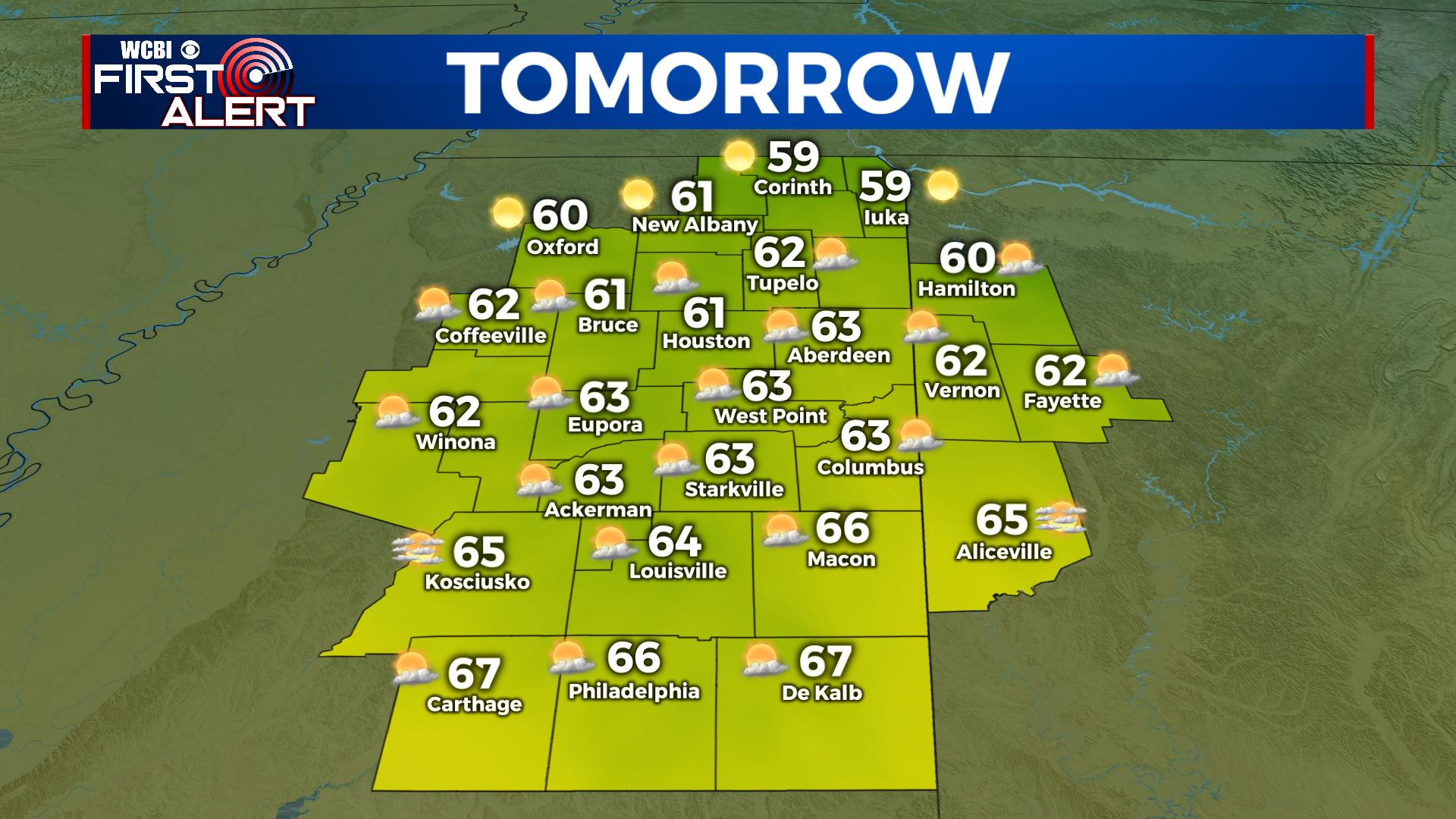 FRIDAY NIGHT: Mainly clear and chilly. Lows in the upper 30s to around 40.
SATURDAY: Partly cloudy. Highs near 70.
SATURDAY NIGHT: Becoming cloudy with rain and thunder developing. Lows in the 50s.
EASTER SUNDAY: Areas of rain and thunderstorms. Some storms could become severe with large hail, damaging wind gusts, tornadoes, and heavy rainfall. Between 1 to 4 inches of rain may fall and that could lead to some flooding. Mild highs in the mid to upper 70s are expected.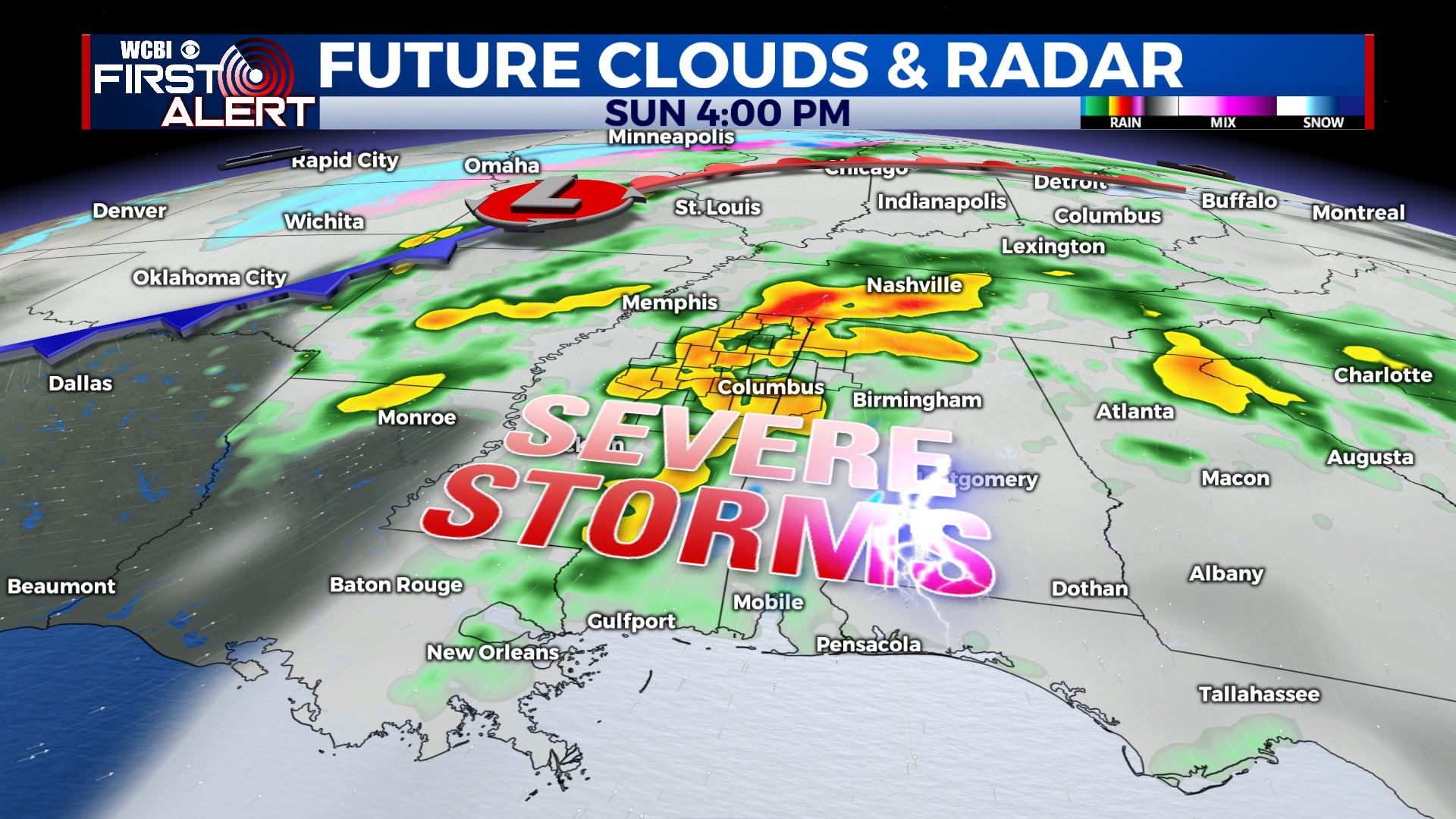 NEXT WEEK: Below average conditions are likely overall with highs mainly in the 60s and lows in the 40s and upper 30s. A few showers are possible Tuesday but most of the week looks quiet.
Follow @WCBIWEATHER on Facebook, Twitter, Instagram, and the WCBI News App