SUNSHINE RETURNS FOR THE WEEKEND
Most of the area has seen anywhere from 1 to 3 inches of rainfall over the past 3 days. After a wet and dreary start to 2019, sunshine and warmer temperatures are finally headed back to northeast Mississippi and west Alabama.
FRIDAY: Friday's high temperatures will actually occur in the morning hours. A warm front will push through our area overnight Thursday night and Friday morning. This will cause our winds to bring in warmer air from the south and west. Early Friday morning, temperatures will start off in the middle and lower 50's. By Friday evening, temperatures will drop down into the lower 40's and upper 30's! Clouds will clear the region after sunset. A cold and breezy Friday evening is in store for our area. Winds could gust up to as high as 30 MPH throughout the overnight hours on Friday.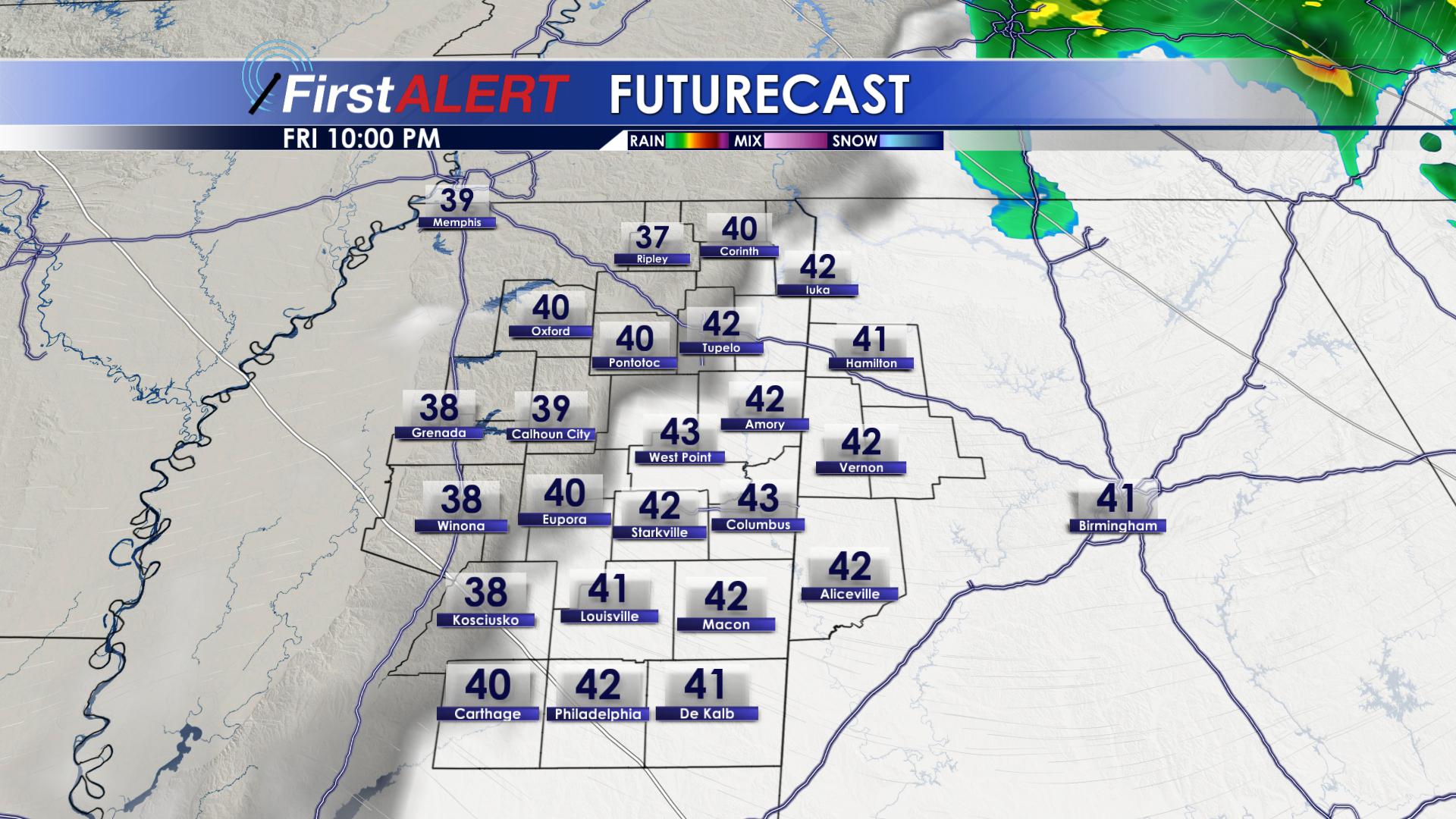 SATURDAY & SUNDAY: Saturday morning will start off foggy. Fog will mix out by the late morning hours, leaving us with sunshine for the rest of our Saturday. Winds will become light during the late morning hours. High temperatures will top out in the upper 50's to lower 60's on Saturday. Overnight Saturday, skies will remain clear. We will drop down into the middle 30's area-wide. Some locations could see patchy frost to start things off Sunday morning. Highs on Sunday will soar into the middle 60's across the area, with sunny skies once again.
MONDAY: Clouds will return to the area Monday morning. By the afternoon hours, showers will begin to infiltrate our northwestern counties. A line of showers and storms will push through the region throughout Monday afternoon and evening, but that won't keep our high temperatures from reaching the upper 60's! Showers will remain overnight, with winds shifting from south to west around 5 MPH.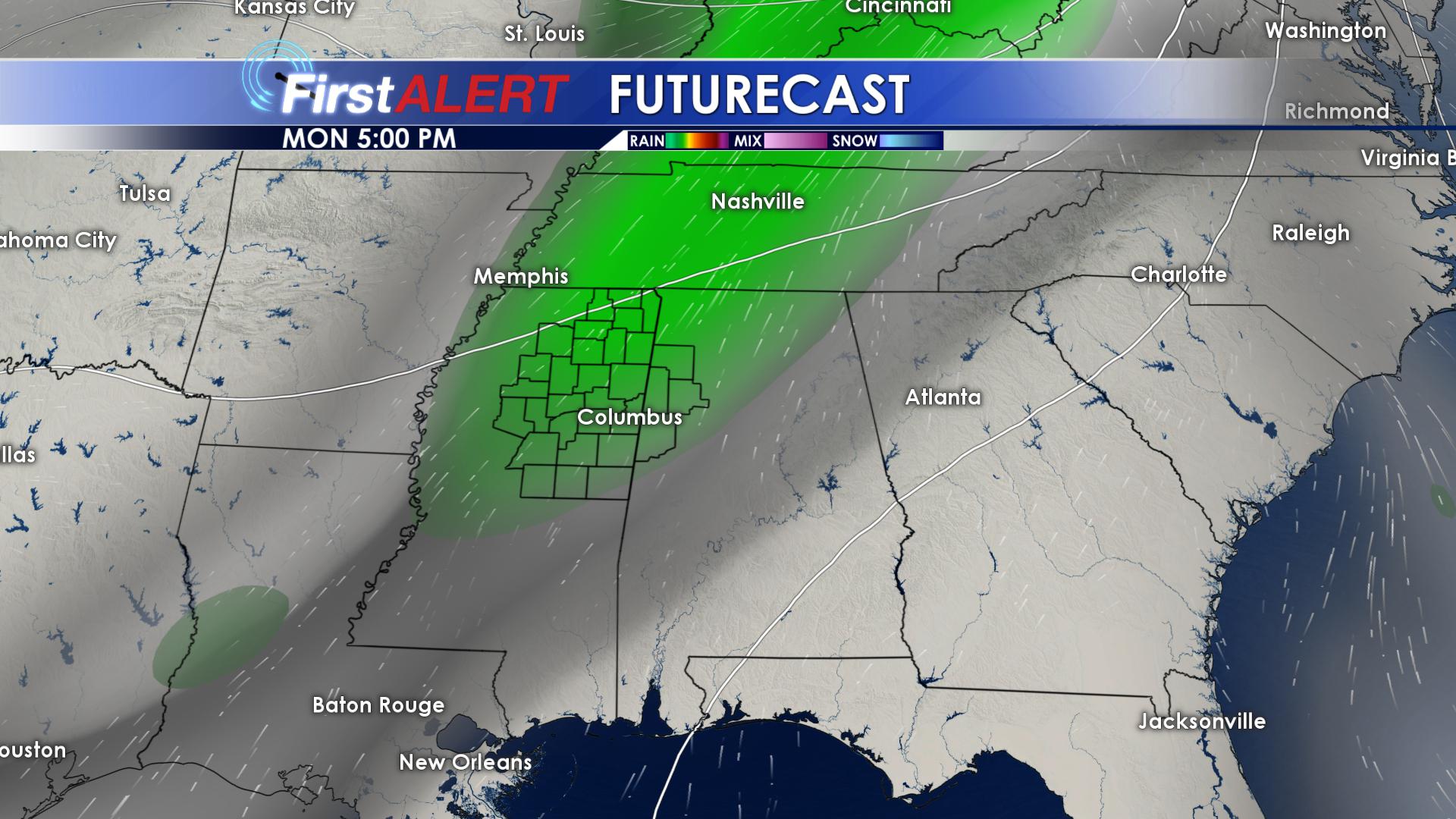 TUESDAY, WEDNESDAY and THURSDAY: Sunshine returns once again on Tuesday, and it is going to stick around for the remainder of the week! Highs will drop from the middle 60's on Tuesday, to the upper 50's on Wednesday. Overnight lows will remain above freezing.
Follow us on Facebook, Twitter, Instagram and Snapchat @WCBIWEATHER