Tropical Storms Watches along the Gulf Coast
GULFPORT, Miss. (WCBI) – Tropical Storm Watches have been issued Sunday Night for the Alabama, Mississippi and Louisiana Gulf Coasts. Tropical storm conditions are expected to begin Tuesday and last through Wednesday and Thursday.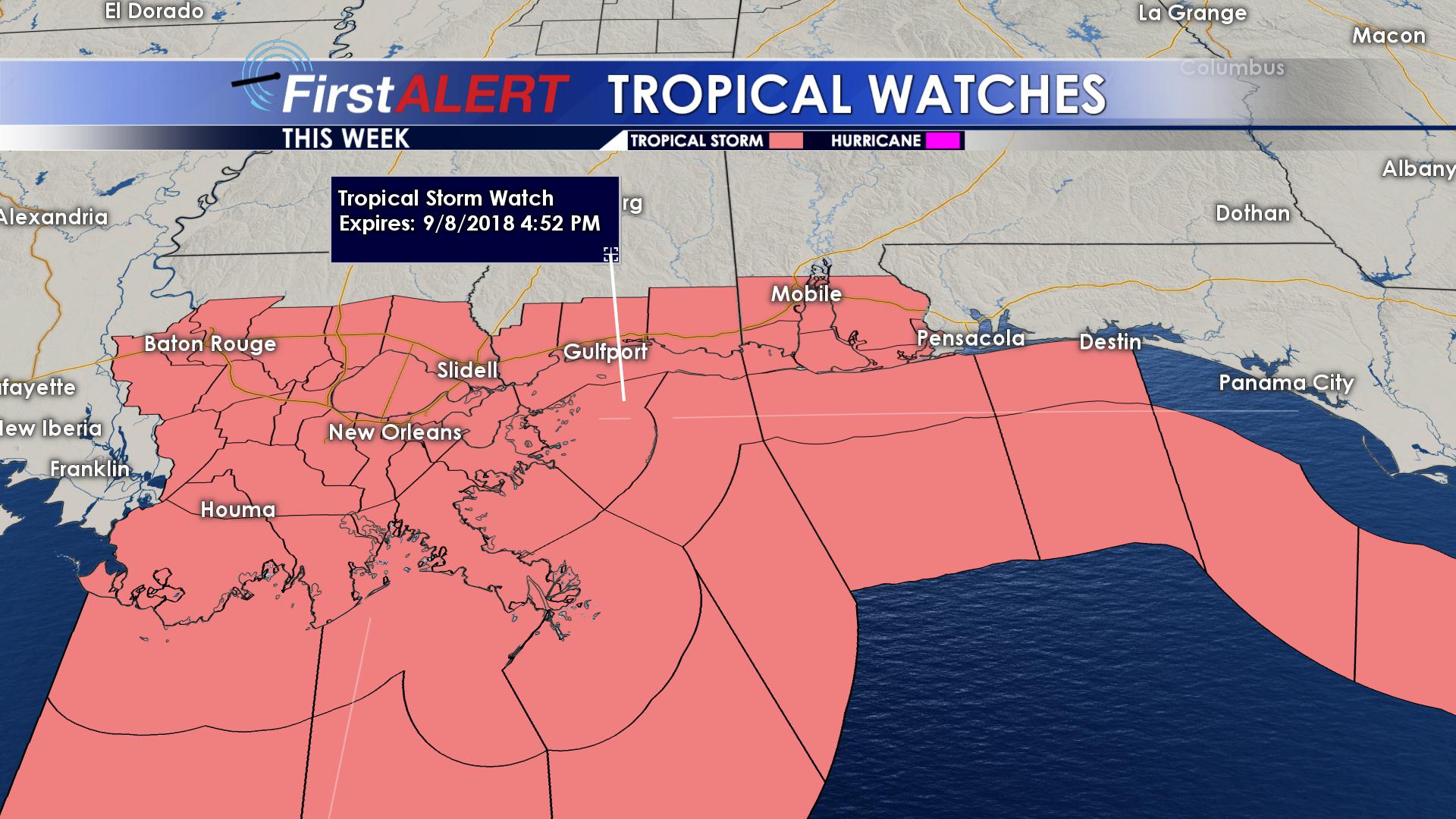 As the storm carries to the north and west, it is expected to develop into a Tropical Depression by Monday morning and become "Tropical Storm Gordon" by Tuesday. Forecasters believe Gordon will make landfall along the Mississippi or Louisiana Coast sometime Tuesday Night or Wednesday Morning. Winds could be as high as 60 mph and some areas could see 3-6″+ of rainfall.
A Tropical Storm Watch is issued when there is a chance of a tropical storm, with winds from 39 to 73 miles per hour, hitting a specified area within 48 hour.
For the latest on the impacts in our area, be sure to stay with our WCBI Meteorologists by visiting WCBI.com/weather, checking out WCBI Weather on Facebook and Twitter, and by checking the forecast 24/7 on your mobile app.