Tropical system possible this weekend
SUMMARY: Our weather will remain nice and quiet through Friday. A tropical system may give the region heavy rain and evening an isolated tornado threat this weekend but it all depends on the track. As of now things remain uncertain so stay tuned for updates. Additional rain and storms are possible with a cold front Monday and Tuesday.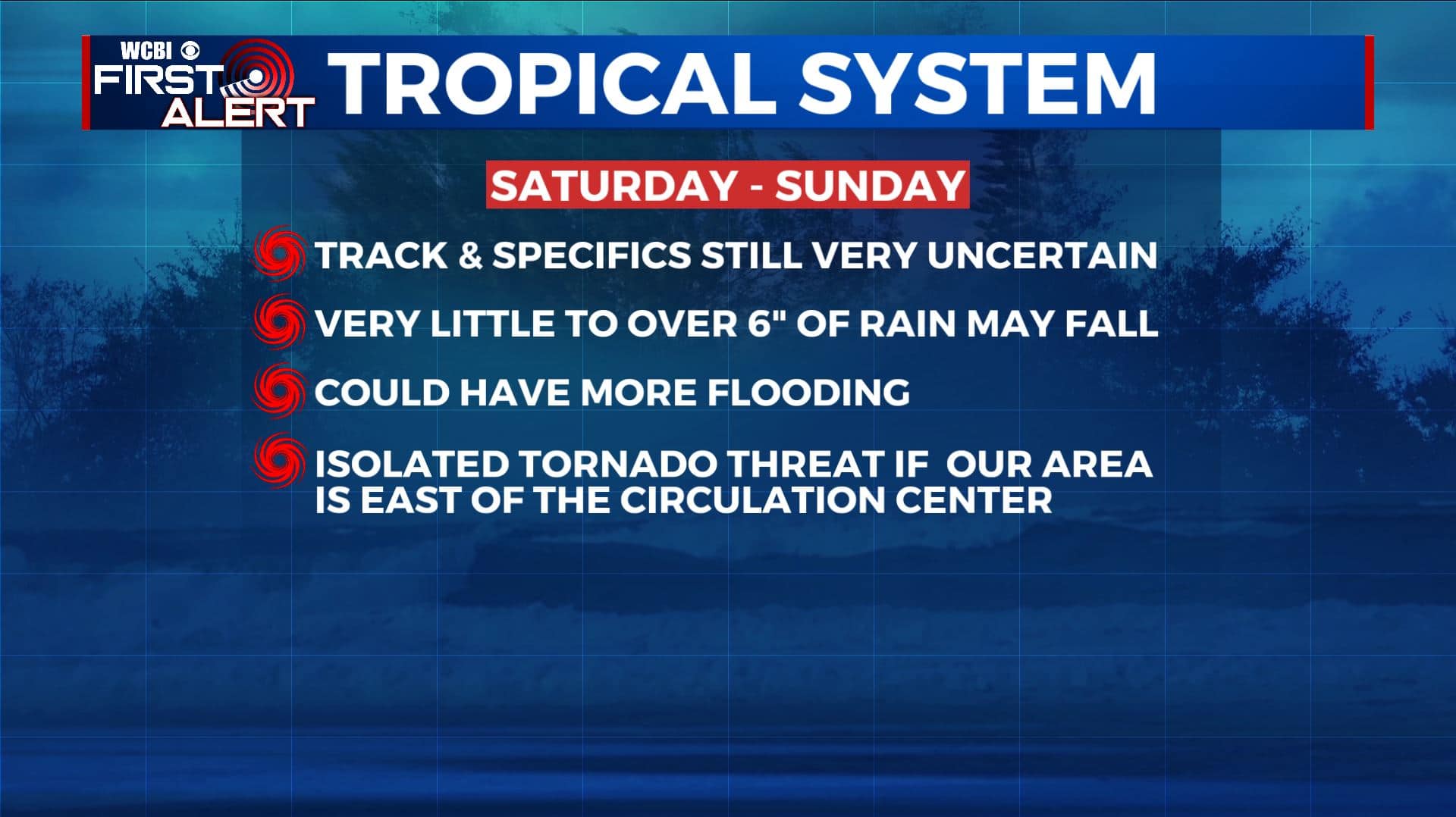 WEDNESDAY NIGHT: Clear and quiet. Lows in the lower 60s. Calm wind.
THURSDAY: Mostly sunny to partly cloudy. Highs around 90. Variable winds 5-10 mph.
THURSDAY NIGHT: Mostly clear. Lows in the mid 60s.
FRIDAY: Partly cloudy. Highs in the lower 90s. Humidity levels will be on the uptick during the day.
FRIDAY NIGHT: Variably cloudy and muggy. Lows in the lower 70s.
SATURDAY & SUNDAY: All eyes will be focused on a potential tropical system that could swirl through the Twin States. The heaviest rain and severe threat will be focused southeast of the circulation center but it's still uncertain where that will track. Our area may get very little rain to over 6″ that may lead to flooding. Cooler temperatures in the 70s and 80s are more likely with the system in the region.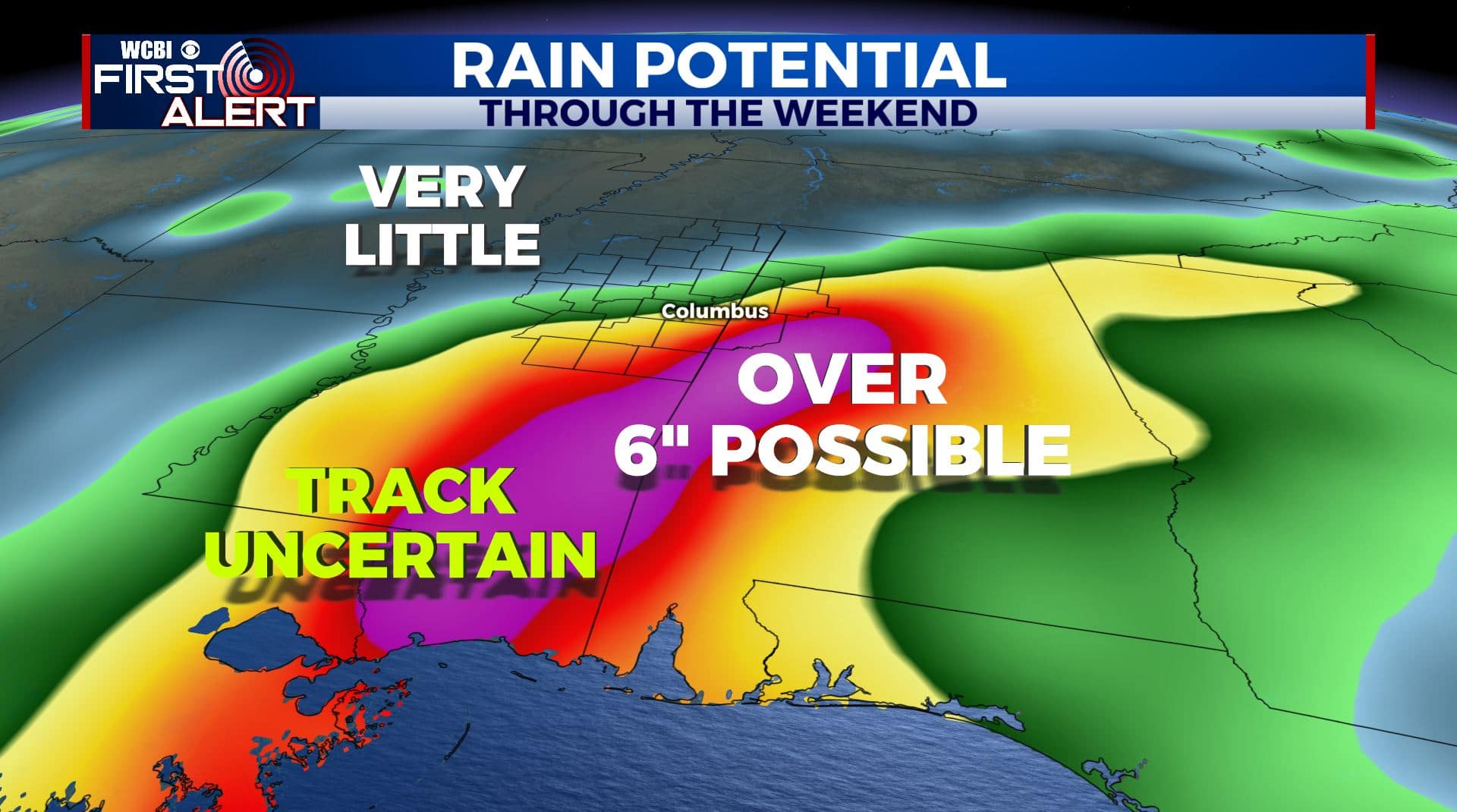 Follow @WCBIWEATHER on Facebook, Twitter, Instagram, and the WCBI News App