Cold Weather On The Way In…
MONDAY/TUESDAY/WEDNESDAY/THURSDAY: As we start off the work-week, a cold front will begin to invade our area from the northwest to the southeast. As this cold front progresses through the area, we will remain dry but our temperatures will begin to take a tumble.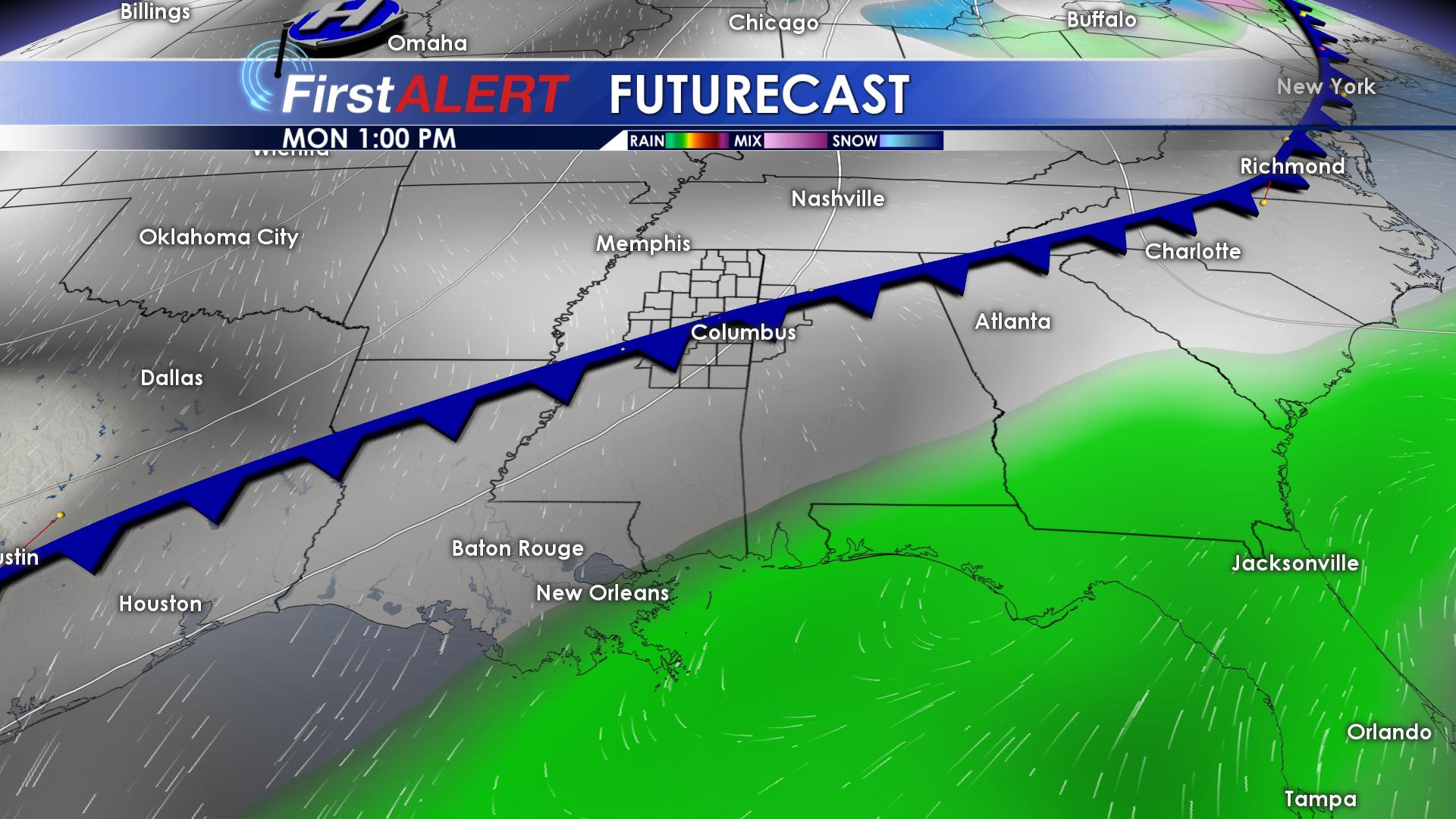 On Monday, highs will drop into the upper 50's! Winds will shift out of the northwest, helping to usher in that colder air. By Tuesday, our highs will return to the 40's once again! Tuesday night is when you can expect the first freeze of December, as low temperatures drop down into the middle and upper 20's.
Wednesday will be our coldest day this week, with highs struggling to make it into the middle 40's.Overnight Wednesday, another hard freeze is expected as temperatures drop down into the lower and middle 20's. On Thursday we will begin to warm back up just a bit thanks to our winds will shifting to the south. We will reach the lower 50's for daytime highs on Thursday. We will remain above freezing Thursday night, with lows in the upper 30's.
FRIDAY/SATURDAY: Our next weather system begins to approach from the west, increasing cloud cover and our rain chances for Friday afternoon. As we head into Saturday, our rain chances will become more scattered to widespread as the cold front moves closer to our area. Highs Saturday will top out in the middle to upper 50's, with lows in the lower 40's.