All eyes on the Gulf of Mexico
SUMMARY: A tropical system is expected to affect the Twin States going into the weekend. For us in the WCBI-TV coverage area, we envision some rain, some breezes, but not much other than that. The heaviest rain and isolated tornado threat SHOULD remain to our southeast, assuming the center of circulation goes up along the I-20/59 corridor as currently anticipated.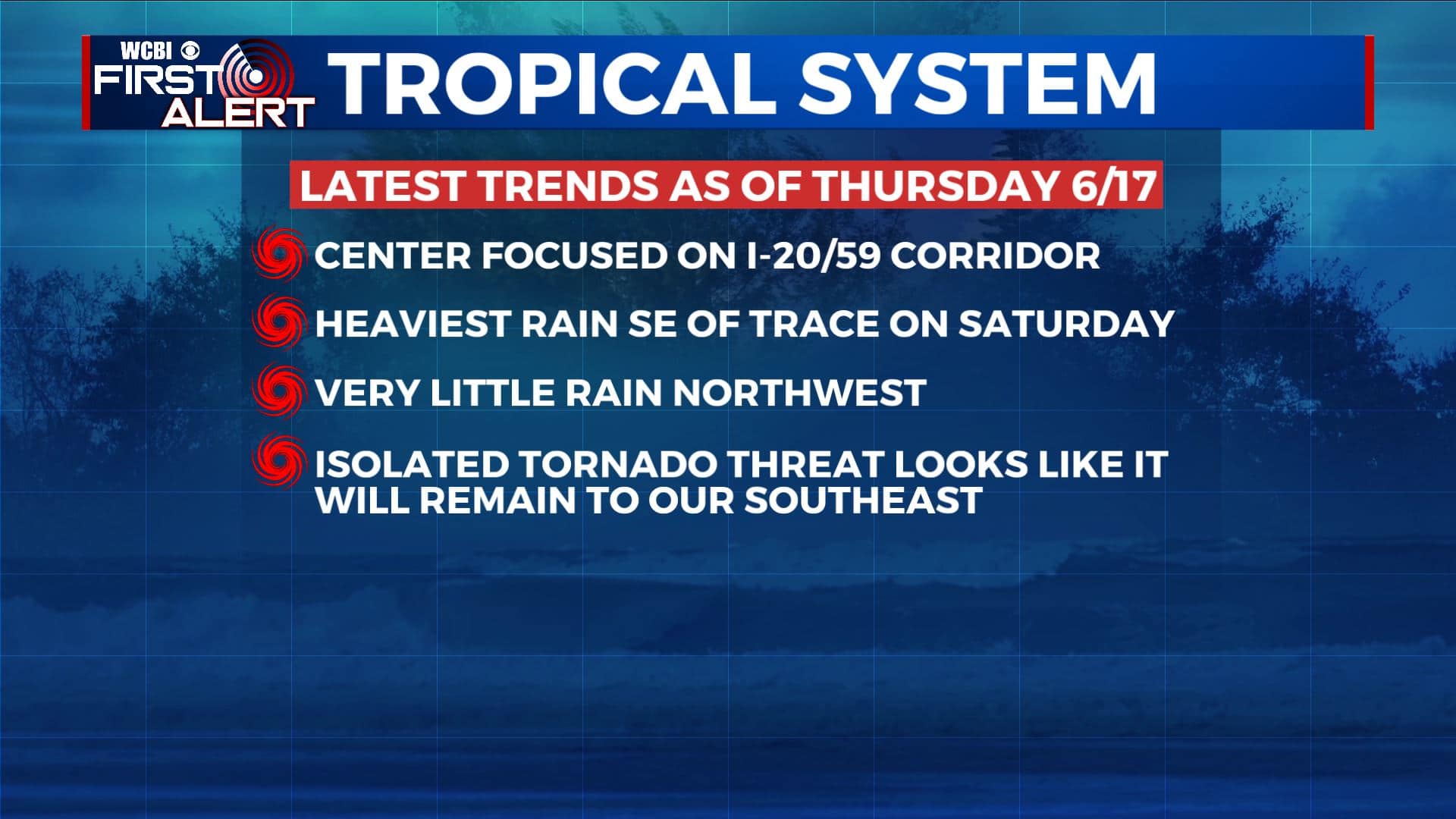 THURSDAY NIGHT: Clear, quiet, and comfy. Lows in the mid 60s.
FRIDAY: Mostly sunny in the morning with partly cloudy skies developing during the day. Some late afternoon and early evening showers could roll in from the south on the far outer fringes of the tropical system in the Gulf. Look for highs in the lower 90s with SSE winds 5-10 mph.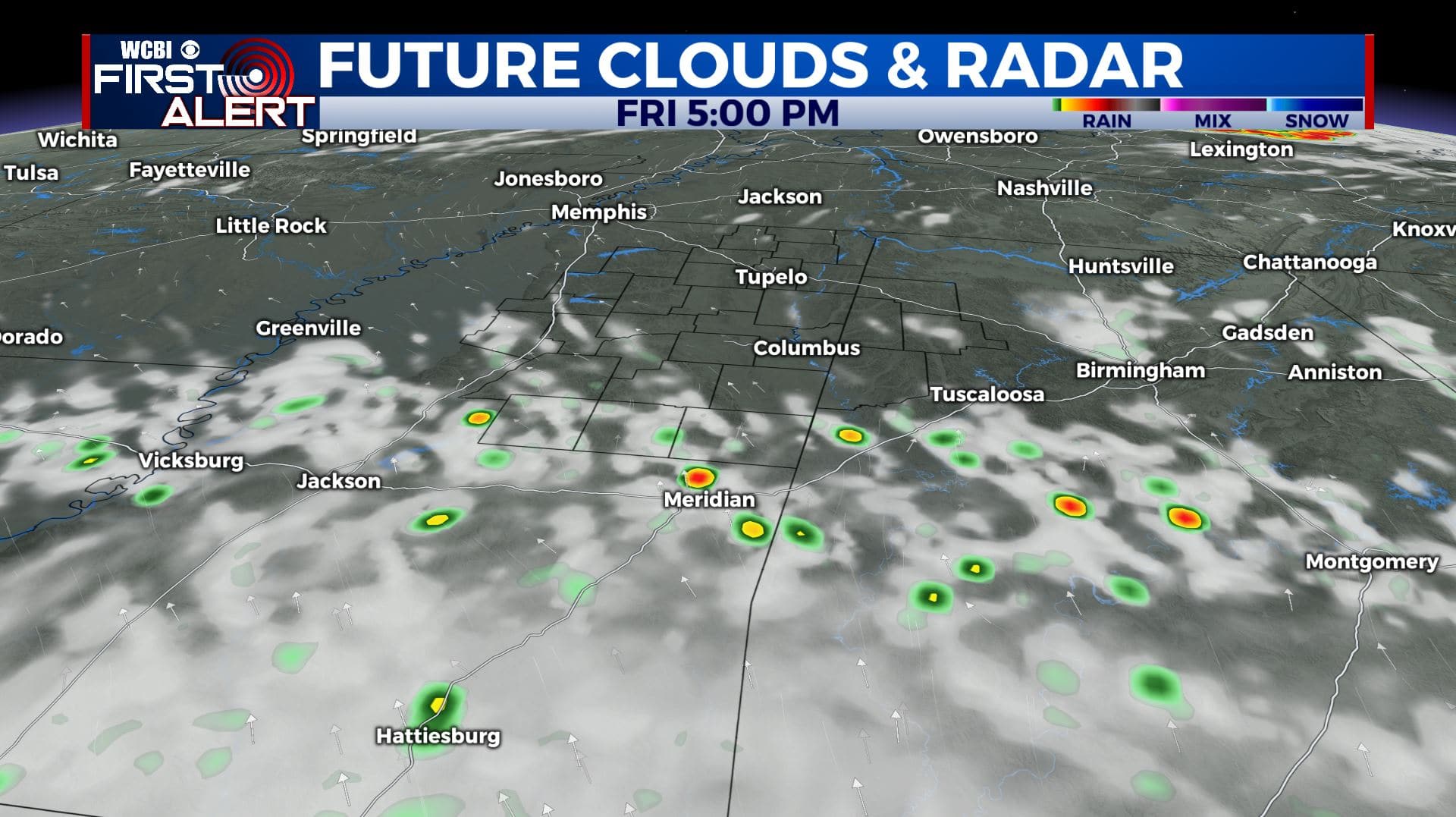 FRIDAY NIGHT: Partly to mostly cloudy. Muggy lows in the low 70s.
SATURDAY: Highs in the 70s and 80s due to increased cloud cover and rain coverage with the tropical low pressure system swirling through. Rainfall totals from a trace across our NW counties to over 3″ southeast of Columbus could occur.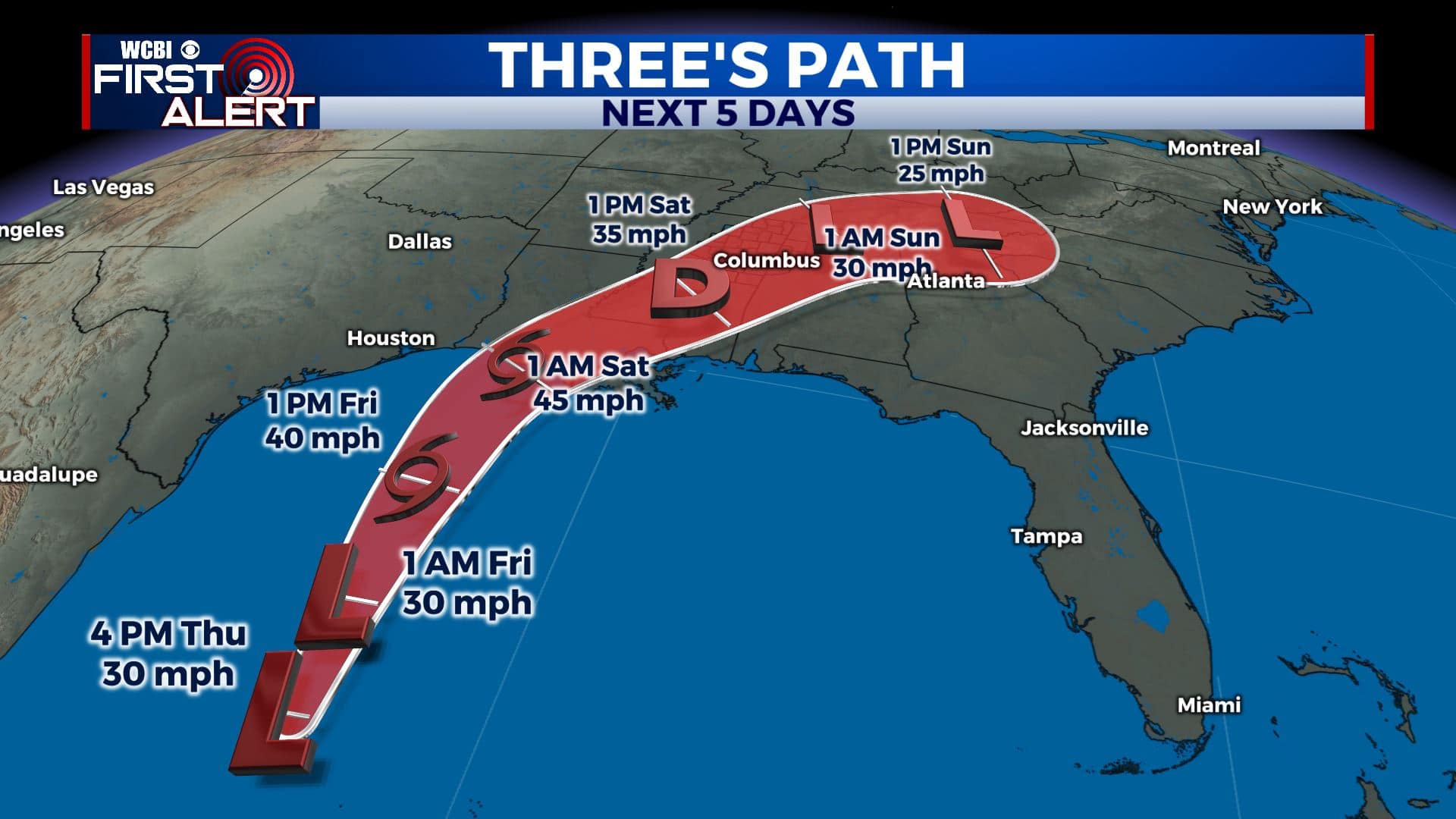 SATURDAY NIGHT: Variably cloudy with some lingering showers possible. Lows in the low 70s.
SUNDAY: Variably cloudy, warm, and muggy. Highs in the upper 80s to around 90. A few showers and storms will be possible.
MONDAY-TUESDAY: More showers and storms are possible as a cold front works its way into the region. Highs will push 90 on Monday but fall to around 80 on Tuesday in the wake of the front.
Follow @WCBIWEATHER on Facebook, Twitter, Instagram, and the WCBI News App