Morning Patchy Fog Then More Sunshine For Christmas Eve
SUMMARY: We are waking up to some patchy fog this Christmas Eve Tuesday morning so take it easy out there if you need to travel or head out for last minute shopping. We'll have more sunshine and temperatures will be well above average in the middle to upper 60s for highs. Clouds will build back in late week with rain chances possible by the weekend.
CHRISTMAS EVE DAY: Morning fog will be gone by late morning, allowing for a mostly sunny afternoon with highs climbing into the middle to upper 60s in the region. Winds remain light out of the NE.
CHRISTMAS EVE NIGHT: Santa and his reindeer will have no problems getting through the area tonight. Plan on getting the kids to bed by 9 P.M. We'll have an increase in cloud cover overnight with lows down into the middle 40s again.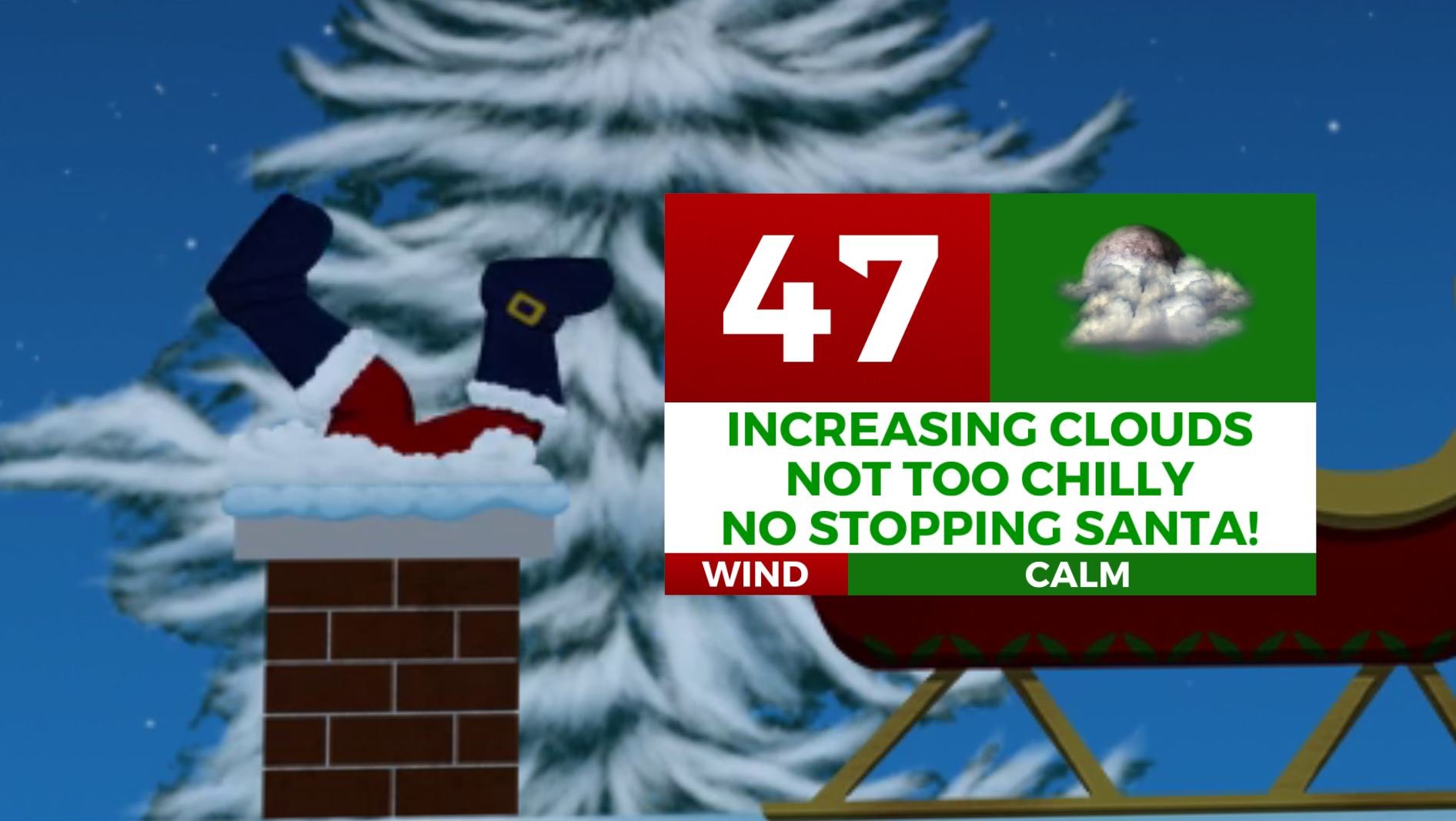 CHRISTMAS DAY: We remain dry but see partly sunny skies. By the evening, we'll expect a mostly cloudy sky. Look for highs in the mid to upper 60s again with lows at night in the upper 40s and low 50s.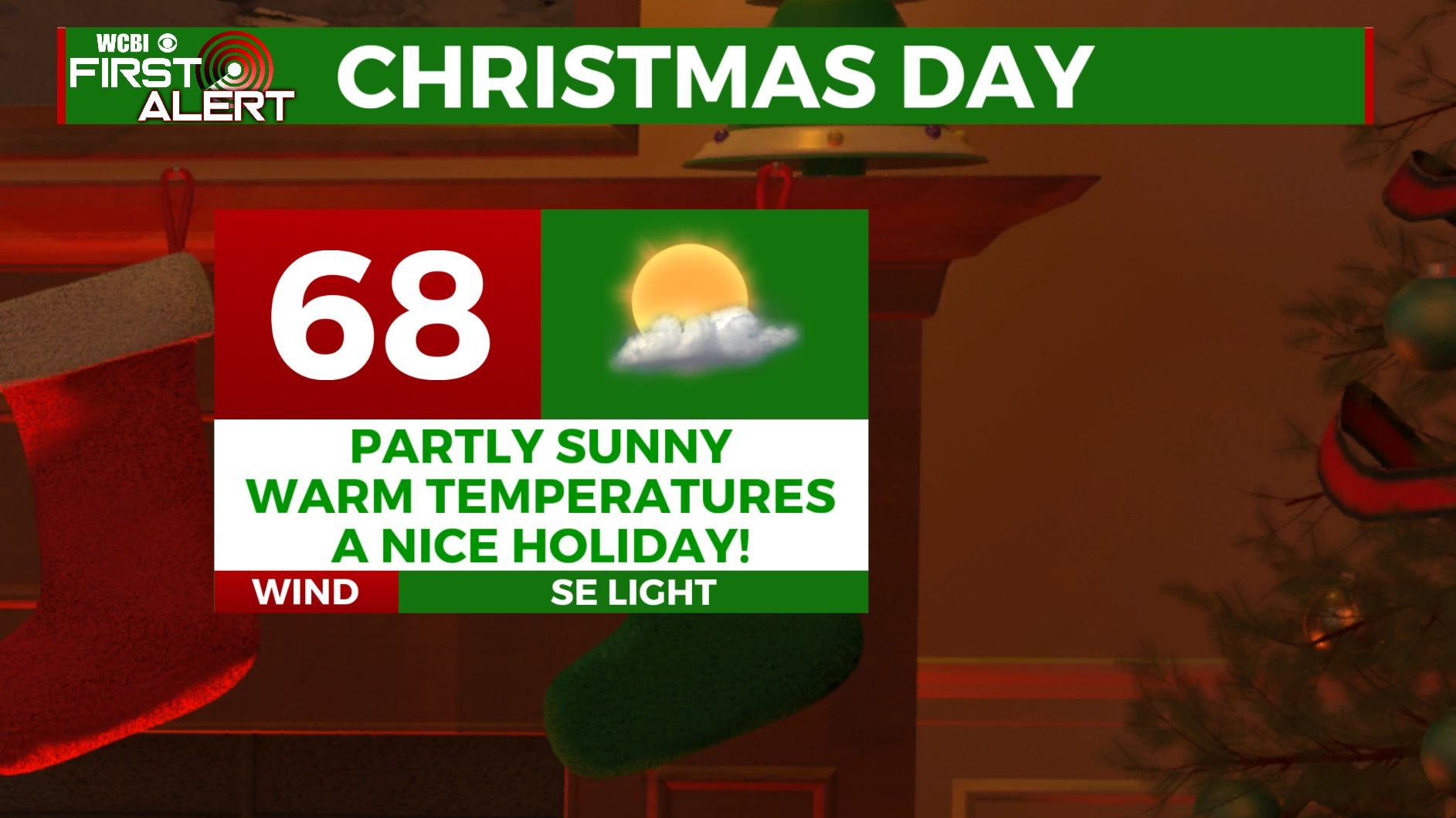 THURSDAY – FRIDAY: Expect mostly cloudy skies with temperatures in the upper 60s. An isolated shower or light drizzle/mist is possible on Friday, but most remain dry. Look for lows at night down into the middle 50s.
THIS WEEKEND: Some uncertainty remains with how things plan out. The track of an area of low pressure will be key. A northern track of the low would bring a quicker round of rain and storms, with a strong storm or two not out of the question. A more southern track would mean a slower progression and several days of drizzle/showers/rain. We'll monitor the trends, but for now look for at least the chance of rain showers in the area, perhaps lasting as late as Monday. Highs ahead of the system would remain in the 60s with some cooler (but not cold) air on the back side of it to round out December.
STAY WITH @WCBIWEATHER ON FACEBOOK, TWITTER AND INSTAGRAM, AND DOWNLOAD THE WCBI MOBILE APP TO GET THE LATEST ALERTS AND MORE.