Staying cloudy & cool; All eyes on Monday for winter weather
SUMMARY: The rain has moved out of north Mississippi and west Alabama, but we'll be staying cold and cloudy into the weekend. Another storm system could produce some snow late Sunday night into Monday. Stay tuned to WCBI throughout the weekend as we fine tune this forecast.
FRIDAY: We're dealing with some patchy drizzle and light rain early this Friday morning, but it's moving out. It will be cloudy and chilly today as highs will only go from the 30s into the 40s, thanks to a breezy NW wind 10-15, gusts up to 20 mph.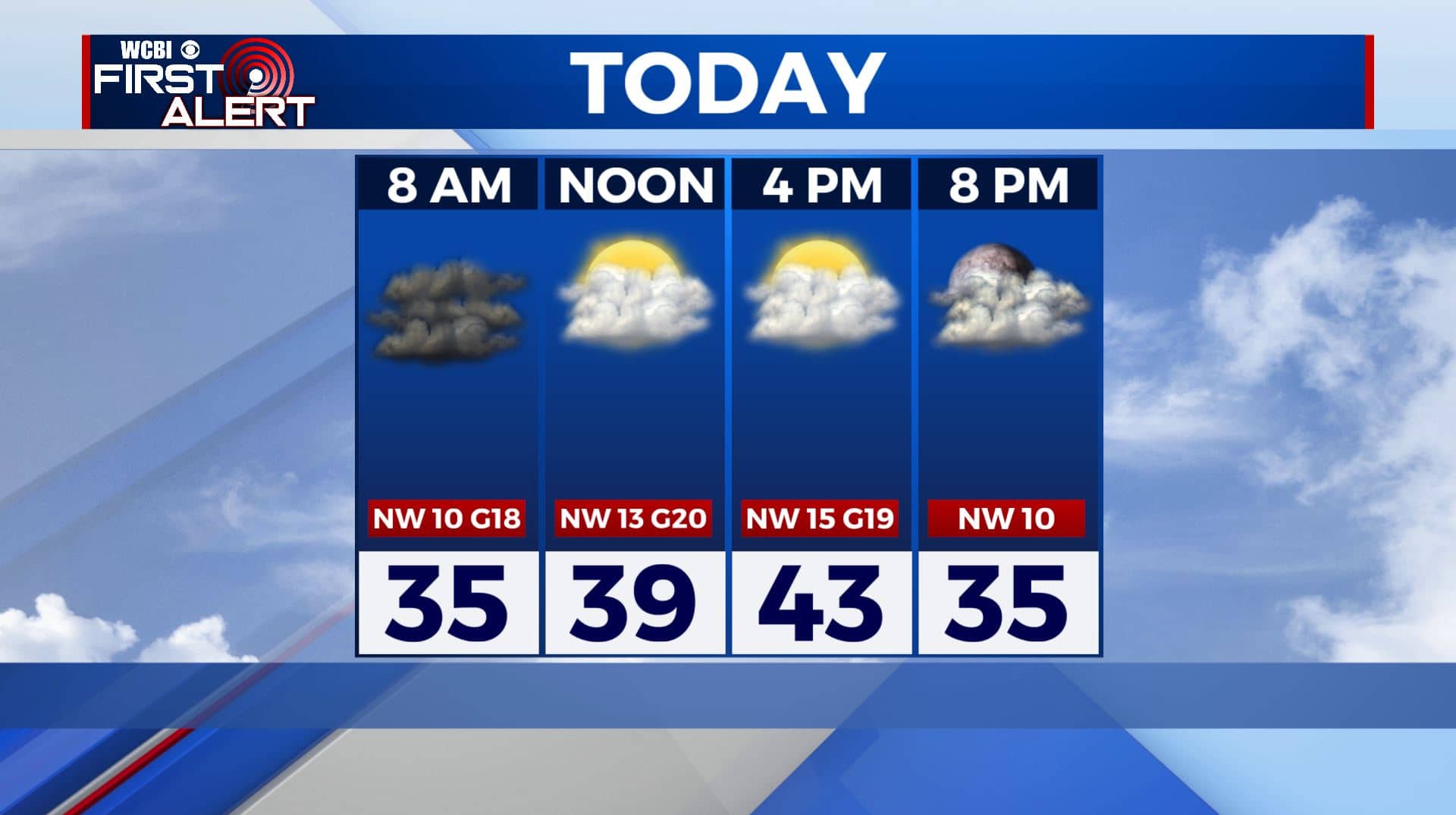 FRIDAY NIGHT: Mostly cloudy and cold. Overnight lows in the upper 20s.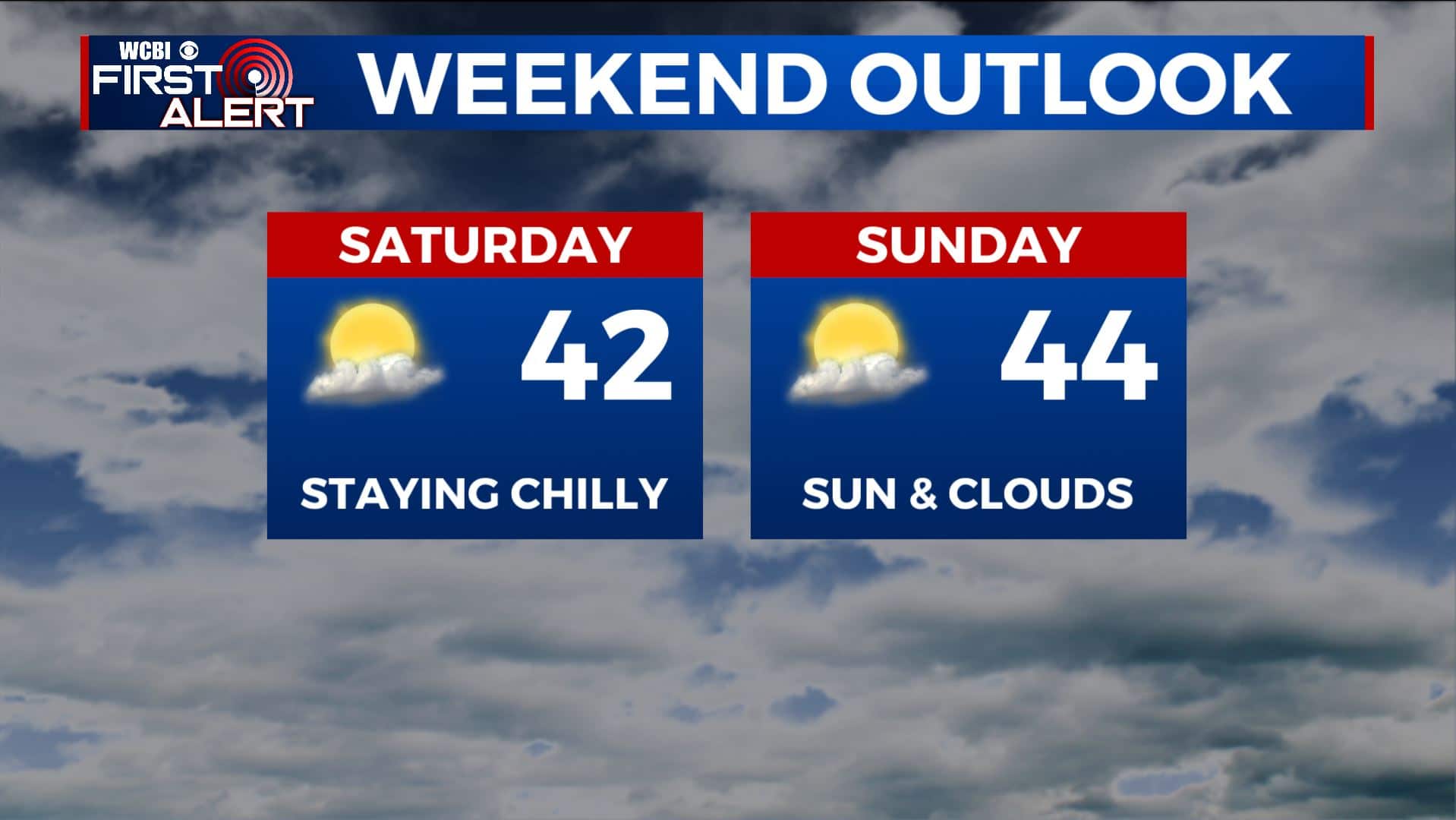 SATURDAY: This weekend will be quiet but staying chilly and below average with highs in the 40s. We'll still have the clouds but some sunshine should peak through.
SATURDAY NIGHT: Clouds are sticking around. Overnight lows remain cold in the 20s Saturday night.
SUNDAY: Basically hitting the repeat button as we'll still have a mix of clouds. Highs in the mid 40s.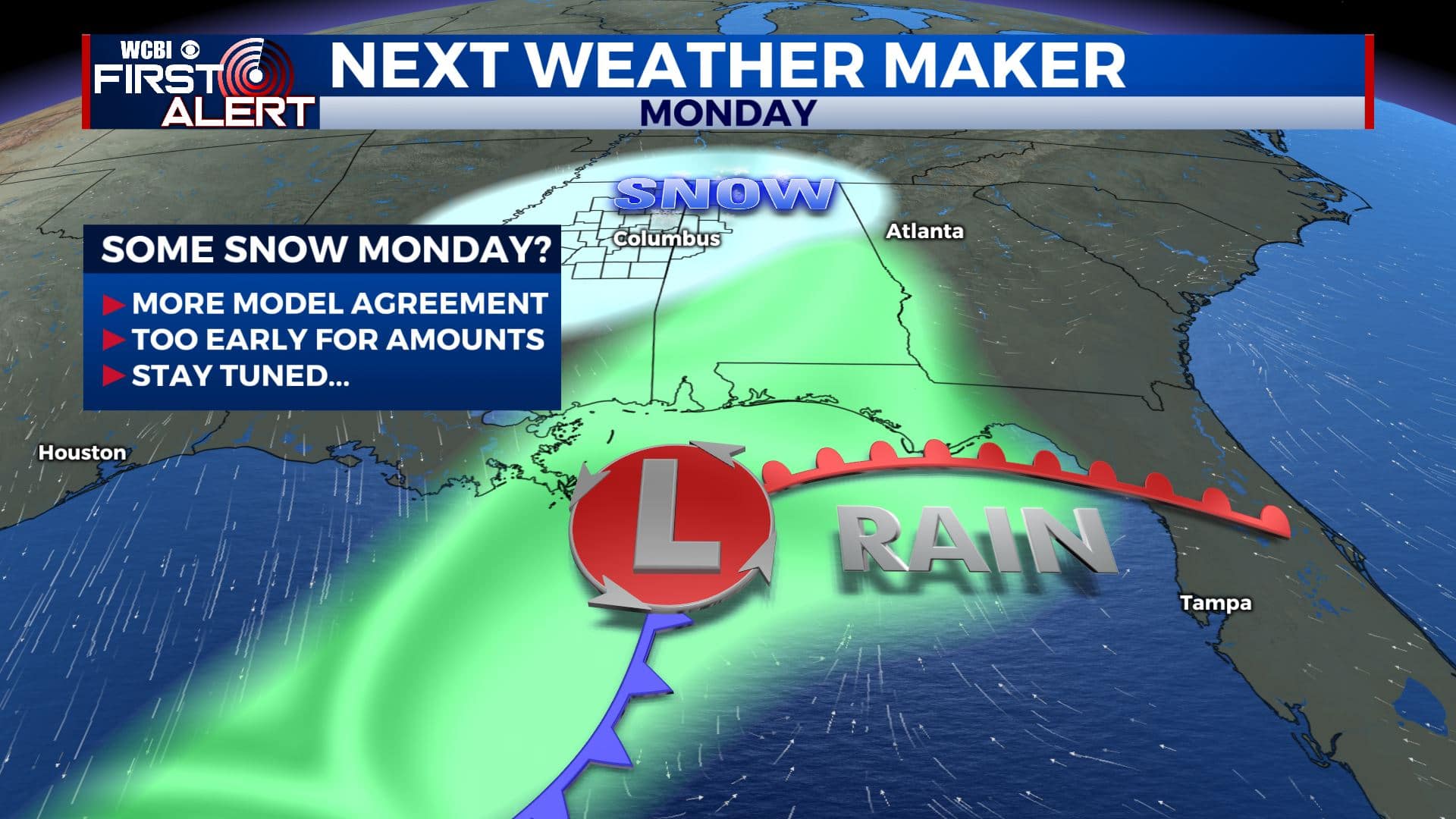 SUNDAY NIGHT & MONDAY: An area of low pressure is forecast to move across the northern Gulf of Mexico early next week. It will team up with a cold pocket of air that could produce some snow and winter weather from Texas into the Deep South. It's too early say about possible snow accumulations but at first glance the system has all the looks of a southern snow maker. Stay tuned!
TUESDAY-THURDAY: The sunshine is set to return to the region. Highs will be rebounding back up from the upper 40s on Tuesday into the 50s by Wednesday and Thursday.
Stay connected with @WCBIWEATHER on Facebook, Twitter, Instagram, and the WCBI News App