Warm & cloudy for Monday; Another severe weather threat for Tuesday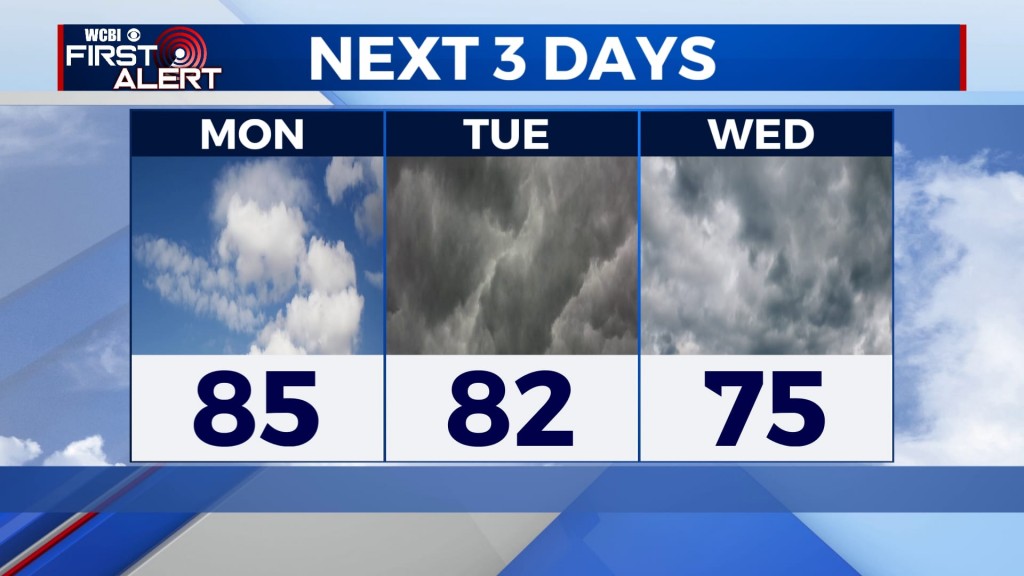 SUMMARY: It was a very active Sunday night with a few confirmed tornadoes in our northern counties. Survey crews will be out checking out damage later today. We'll be watching the radar closely this afternoon to see if some strong to severe storms do pop-up across our far southeastern counties. We do have another chance of showers & storms for our Tuesday with another severe threat as we're now under a Level 3 Risk. All modes of severe weather are possible. Stay tuned!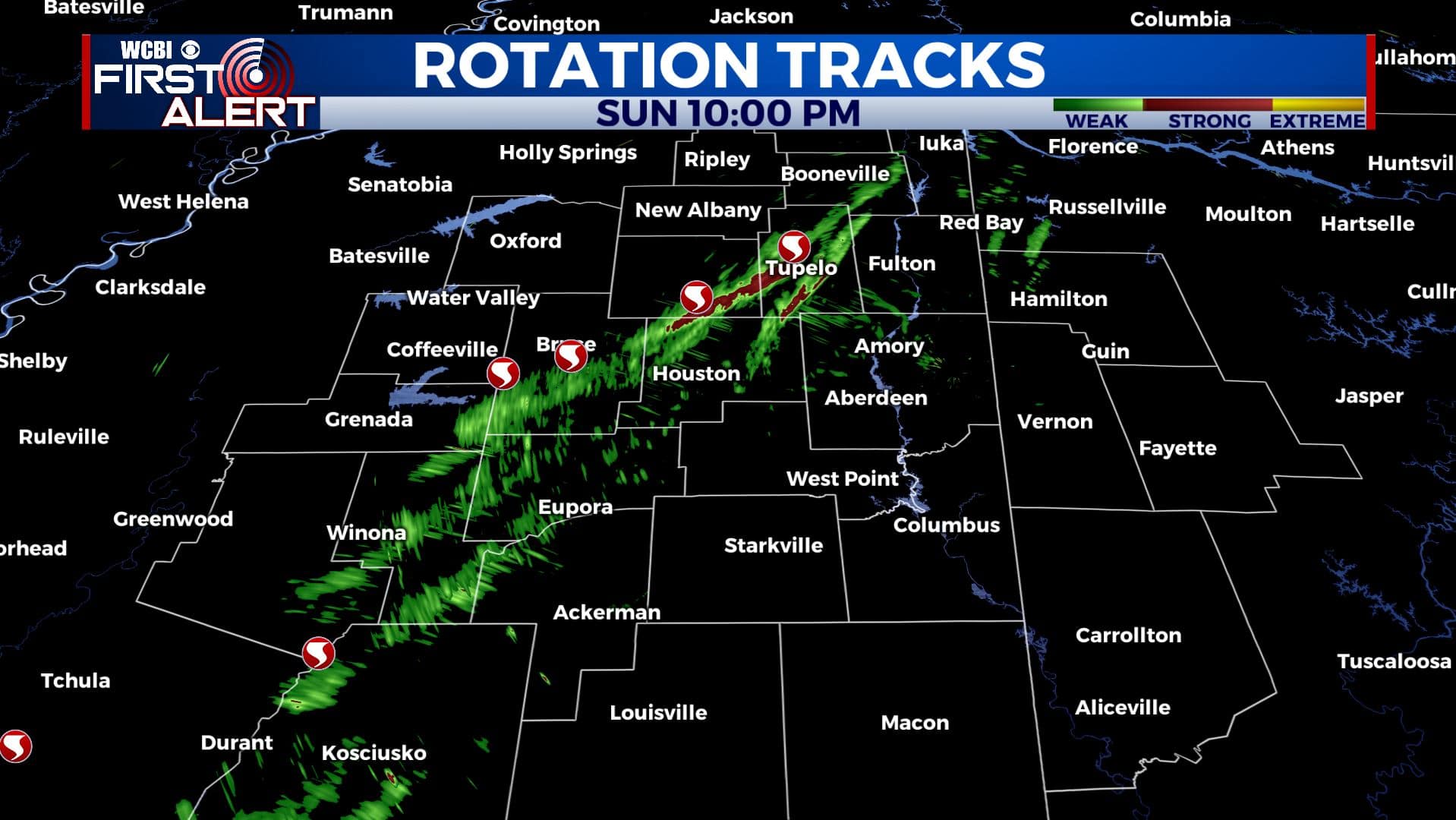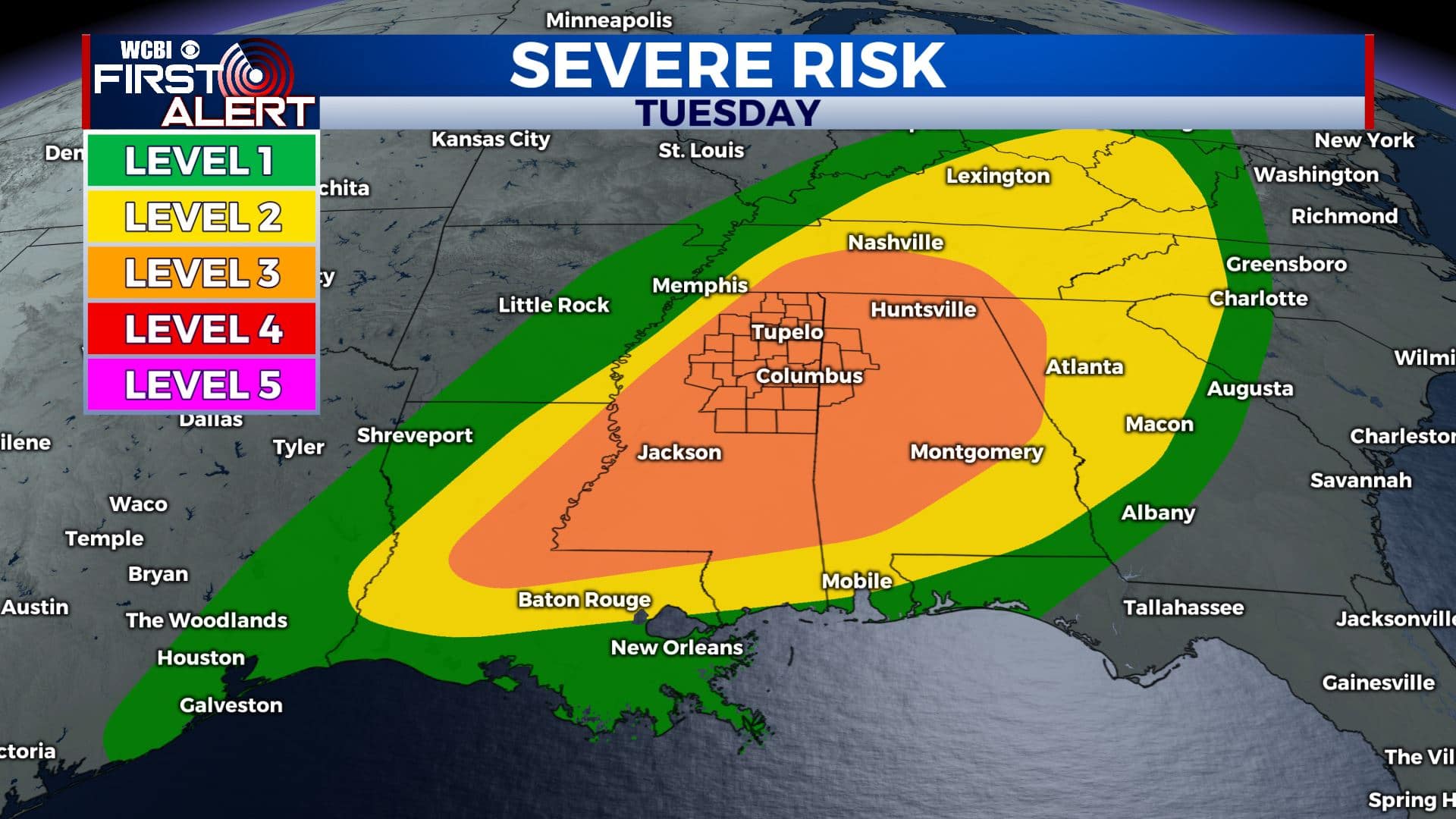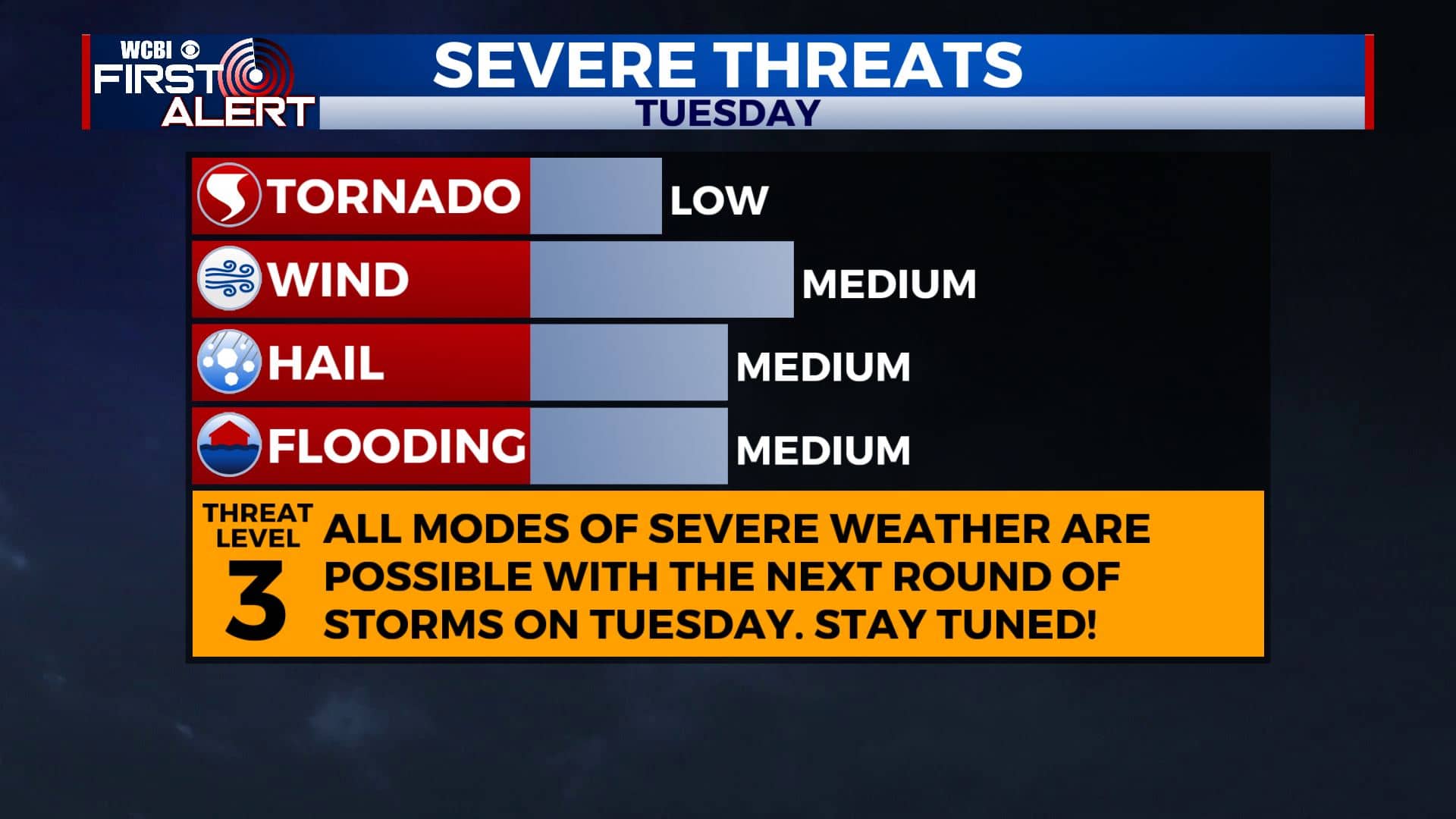 MONDAY: Mostly cloudy skies with a chance a few stray showers during the day. Most spots probably won't have much rain to worry about. Winds SSW 10-15 mph. Warm & humid highs in the mid 80s. A Severe Thunderstorm Watch is in effect from now through 8pm for areas along and south of Highway 82.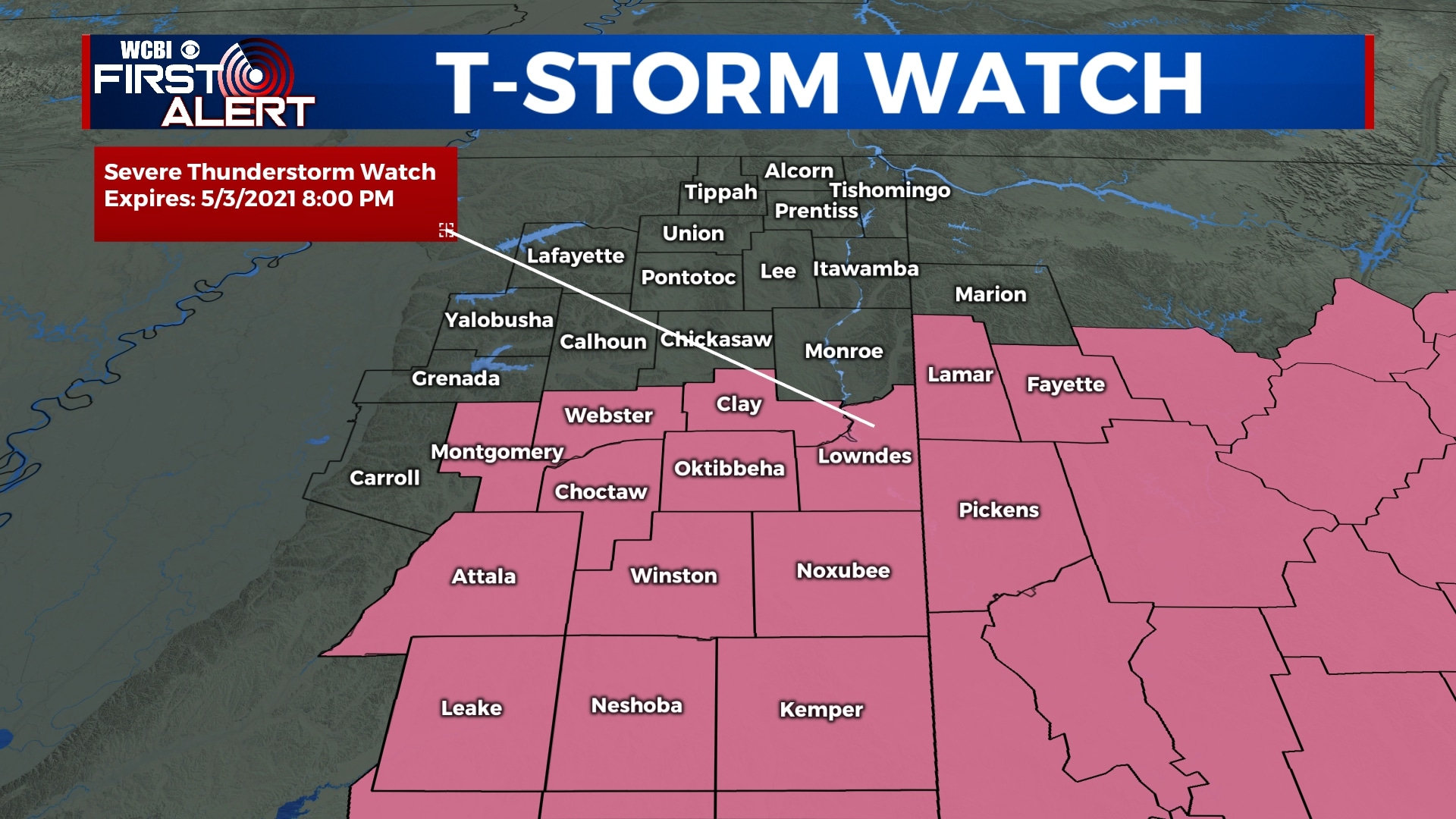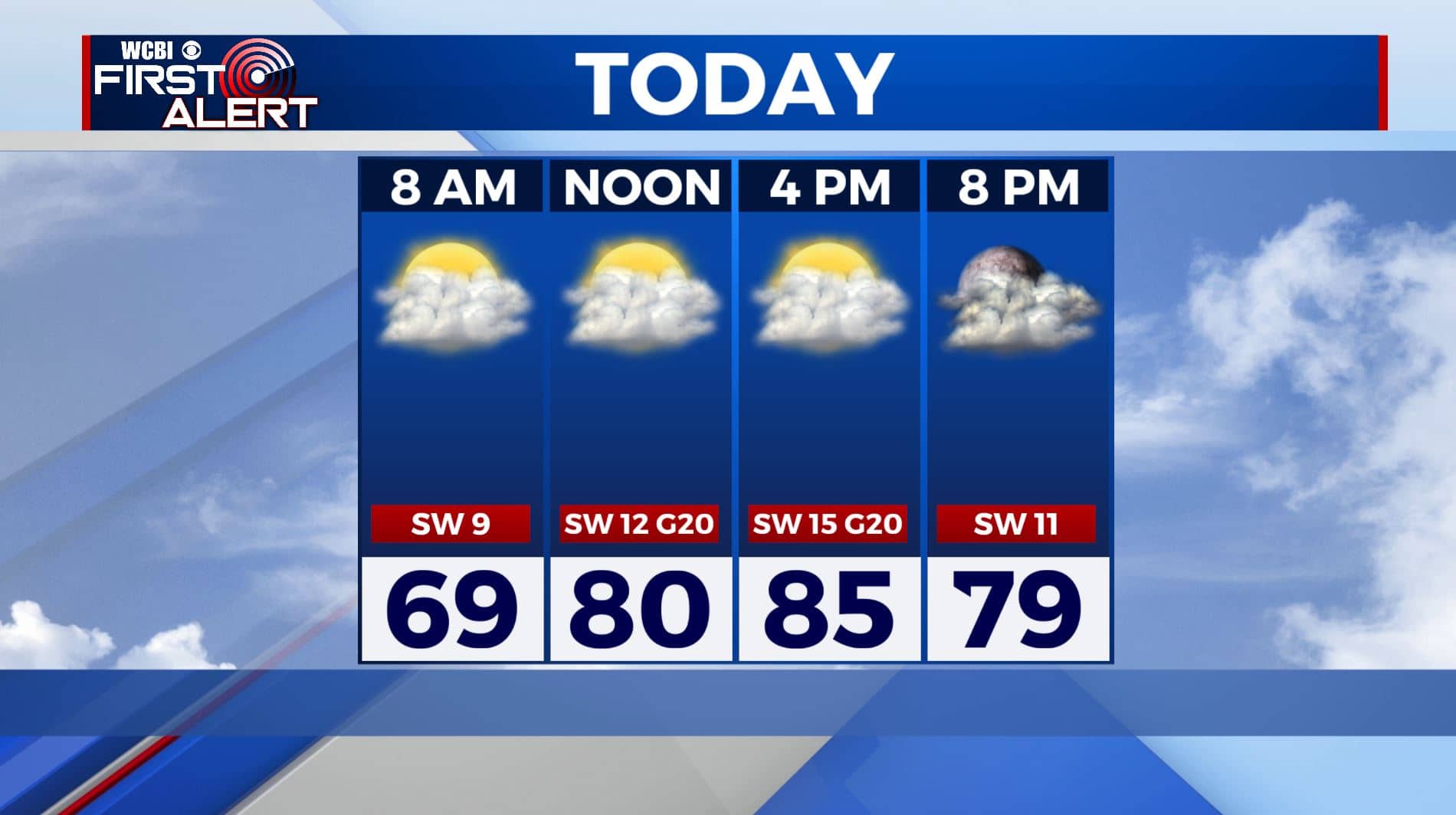 MONDAY NIGHT: Mostly cloudy with a few showers or storms possible late in the night. Lows in the low 70s.
TUESDAY: Areas of rain and storms. More strong to severe storms are possible with a cold front moving into the region. Highs in the low 80s. Lows in the 50s Tuesday night.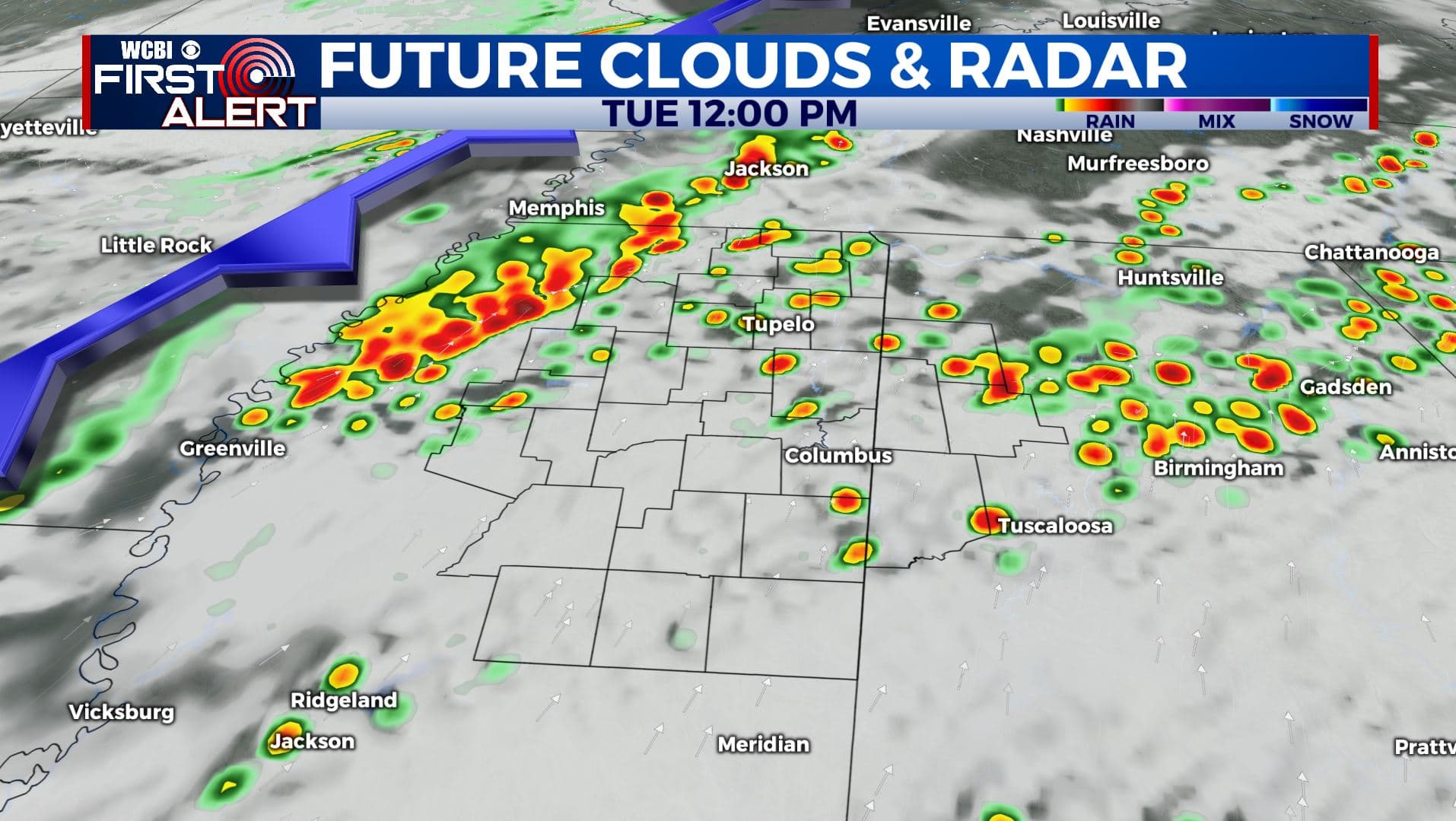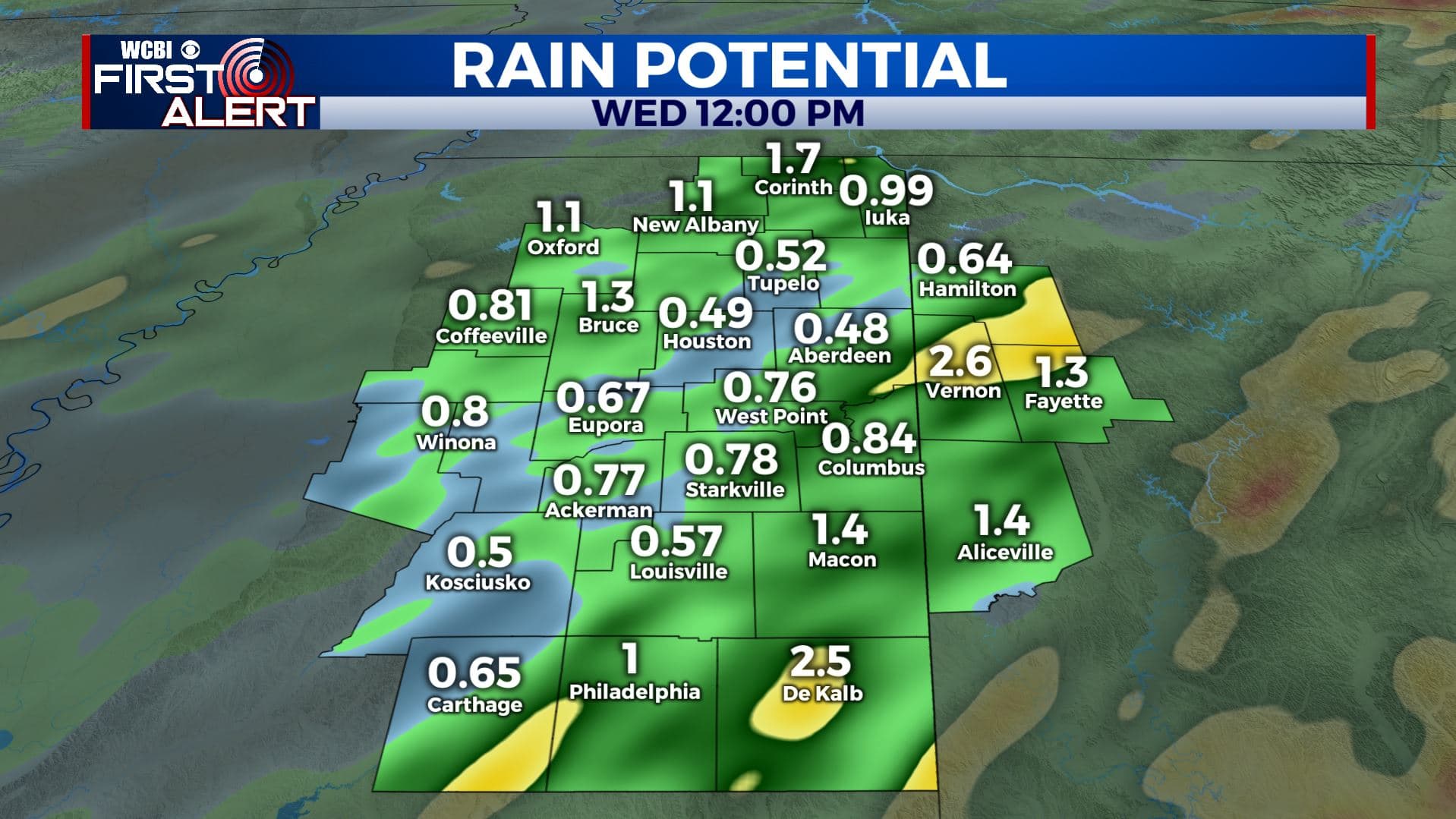 WEDNESDAY: Turing partly cloudy with drier air filtering back in from the north. Highs in the mid 70s. Lows in the low 50s Wednesday night.
THURSDAY: Mostly sunny & cooler. Highs in the lower to mid 70s. Lows in the low 50s Thursday night.
FRIDAY: Mostly sunny skies. Highs in the mid 70s. Lows around 50 degrees Friday night.
SATURDAY: A mix of sun & clouds. Highs around 80 degrees. Lows in the upper 50s Saturday night.
SUNDAY: A chance of showers and storms. Highs in the lower 80s.
Stay connected with @WCBIWEATHER on Facebook, Twitter, Instagram, and the WCBI News App.