Eric Crosswhite
Anchor/WCBI Sunrise
Email Eric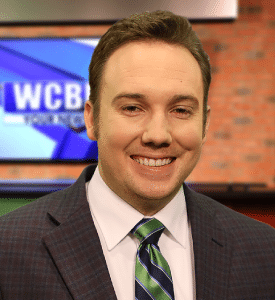 Born and raised in Southwest Missouri, Eric began his broadcasting career in Joplin, MO after graduating from Missouri Southern State University with a degree in Mass Communications.
At KSNF in Joplin, his first title in broadcasting was camera operator. He went on to work as a photographer, reporter, weekend anchor, morning anchor, executive producer, and night side anchor.
He's been part of the WCBI team since 2018 and enjoys the morning show format where he feels most at home.
Eric spent a good portion of his childhood, high school, and college years acting and performing in the theater. That led to a love of movies and creative storytelling.
He's also a strong advocate for Mental Health and Wellness.
Eric currently lives in Starkville, Mississippi.
If you want to connect with Eric, email him at ecrosswhite@wcbi.com.